Elegran Monthly Round-Up: March
Julia Troy
| April 26, 2017 | Published in
Elegran Insider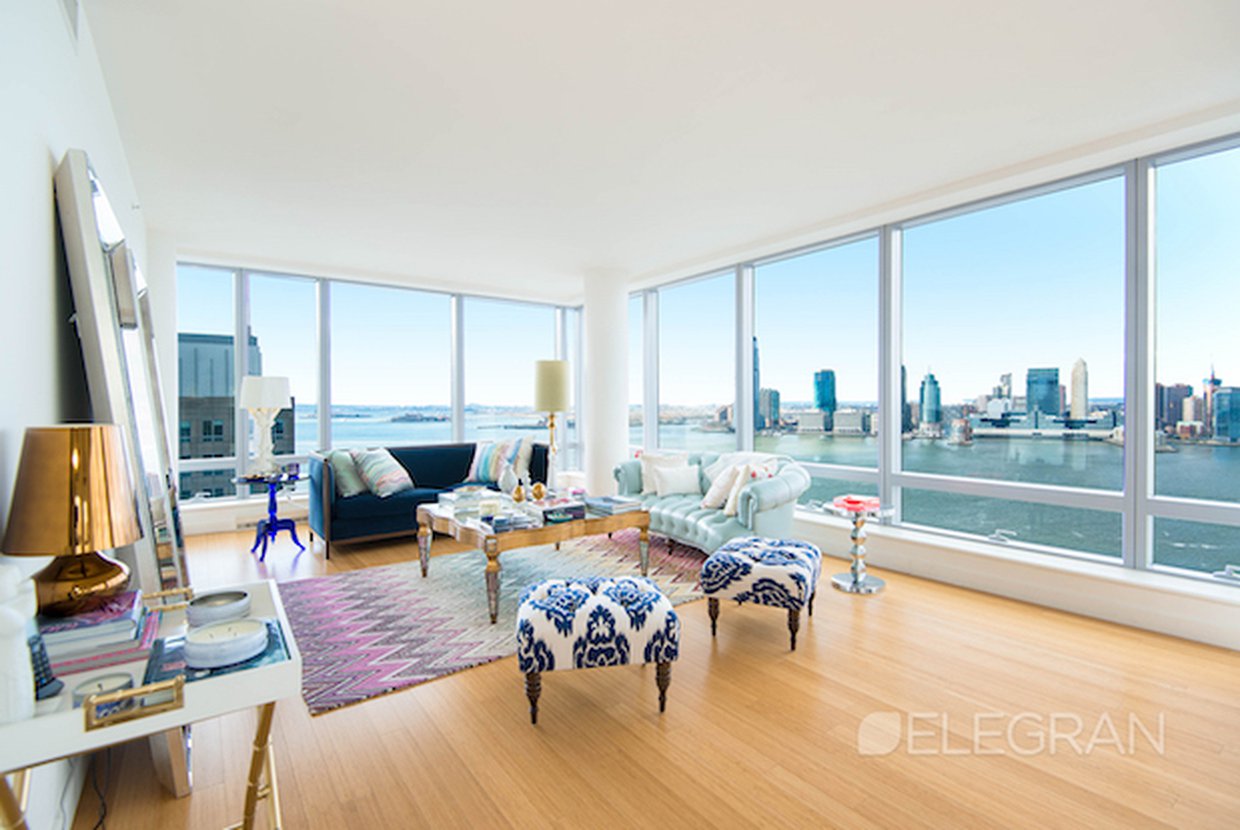 Now is a great time to buy a home in the U.S., with mortgage rates falling below 4 percent, a new low for the year. In New York City, strong resale numbers have given the market a boost, and this past March, Elegran continued to leverage the booming market to find the best deals and homes for their clients.
Neighborhood: Battery Park City
Building: The Riverhouse
March deals closed for: $4.35 million
Battery Park City is one of the most coveted areas of Manhattan, for good reason. This small neighborhood lies in between the Financial District and the harbor and offers residents the opportunity to be a short walk from the heart of downtown Manhattan with the rare added luxury of waterfront views. Home prices in the area have increased dramatically over the past five years, as more people have begun to recognize the many benefits of living in this beautiful neighborhood.
In March, agent Elisabeth Mohlmann sold a three-bedroom, four-bathroom home in The Riverhouse in Battery Park City. This sun-drenched apartment boasts floor-to-ceiling windows that allow residents to enjoy gorgeous harbor views, while the full-service building offers a fitness center, lap pool, media cafe and many other luxury amenities.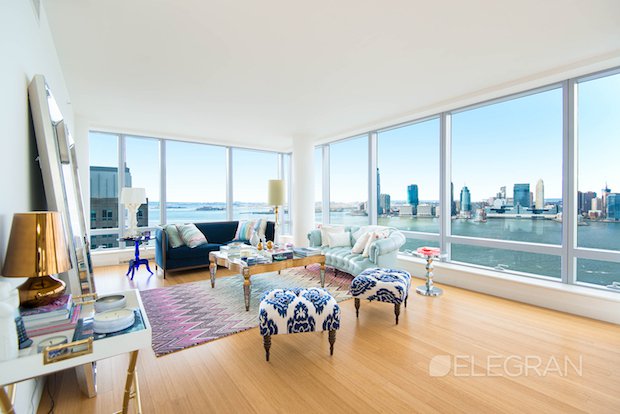 The Riverhouse 

Neighborhood: West Village
Building: The Shephard
March deals closed for: $4.95 million
When people think of the classic, ideal NYC neighborhood, there is a good chance they are imagining the picturesque townhouses and tree-lined streets of the West Village. This part of Manhattan is known for providing a sense of quiet tranquility that can be hard to find in the rest of the city. This may be why apartment prices have skyrocketed in the area in the past few years, as more New Yorkers are migrating from the penthouses of the Upper East Side in favor of a more centralized, downtown location.
This past March, agent Chris Fry sold an apartment in a new West Village development, The Shephard. This building has kept its original facade to maintain the integrity of the neighborhood, but the inside is filled with modern designs and amenities including a library, spa, fitness center, and curated garden.
Neighborhood: Midtown North
Building: The Plaza
Total listing(s) value: $18,995,000
Midtown North is the cultural hub of New York City. With Rockefeller Center, The Museum of Modern Art and Times Square just steps away, NYC residents and tourists alike have flocked to this famous neighborhood for decades. This area is known for its high rents and condo prices since it is home to "Billionaires' Row," a line of ultra-luxury skyscrapers that some of the city's wealthiest call home.
Agent Chris Fry has an exclusive listing in this neighborhood in one of the most famous NYC landmarks - The Plaza. Mansion 201 in The Plaza Hotel is an expansive, 4,665 SF 3-bedroom, 4-bathroom home that features all the modern luxuries a New Yorker could need including furniture by Armani/Casa, Poltrona Frau, and Clive Christian, Bang & Olufsen audio-visual equipment, and stunning Central Park views throughout.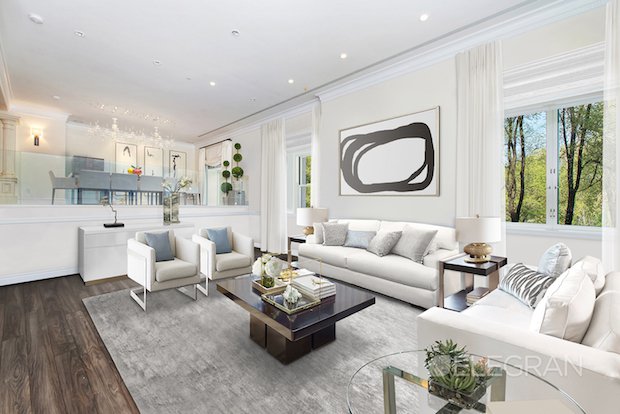 The Plaza
Neighborhood: Chelsea
Building: Chelsea Stratus
Total listing(s) value: $3.1 million
For those looking to be in the heart of NYC action, Chelsea is the perfect spot to call home. This neighborhood is known for having the trendiest bars, restaurants, shops, and now, parks, thanks to the addition of The High Line.
In March, agent Andrew Didomenico secured a listing at the Chelsea Stratus, a full-service building that offers everything from dog walking to dry cleaning services. There is also a fitness center, private basketball court, and a billiards room. The apartments feature high ceilings, and open, airy layouts that go perfectly with the building's stunning rooftop terrace.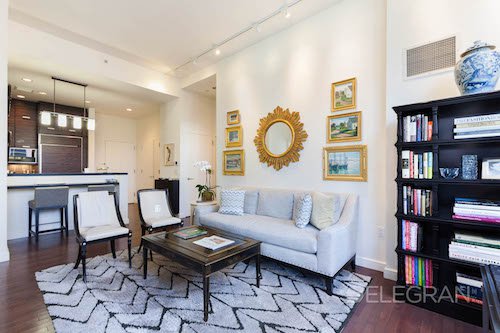 Chelsea Stratus 
Neighborhood: Lincoln Square
Buildings: The Century, 45 West 67th Condominium
Total listing(s) value: $10.295 million
Lincoln Square is one of the most culturally significant areas of NYC, named after the iconic Lincoln Center and surrounded by the Metropolitan Opera, New York Philharmonic and other classic New York buildings and attractions including great shopping at Columbus Circle. Over the decades, the area has transformed and is well-established as one the most desirable in the city. Despite technically being a part of the Upper West Side, Lincoln Square sets itself apart with its close proximity to Midtown and prime parts of Central Park.
In the heart of this vibrant neighborhood is The Century, a luxury residential building that was granted landmark status by the city in 1985. Agent Elisabeth Mohlmann currently has a $4,995,000 million listing in this iconic Art Deco building, which has three attended entrances, a stunning lobby, and a landscaped terrace. Inside, the prewar apartments have unrivaled Central Park views and private entrances.
Along with her listing at The Century, Elisabeth also has an $5.3 million apartment available at 45 West 67th Condominium. This impressive 33 story full-service building just minutes from Central Park has a 24-hour doorman, concierge, and private courtyard garden. There are stunning Manhattan views from every room of this penthouse condominium. This bright, two-bedroom home greets guests with a beautiful foyer that leads into spacious, luxurious living and dining rooms. The two oversized bedrooms offer the ultimate in comfort and privacy with their numerous closets, en-suite bathrooms, split layout and grand city views. The two and a half bathrooms are comprised of dazzling marble, while the renovated kitchen offers everything a chef could need.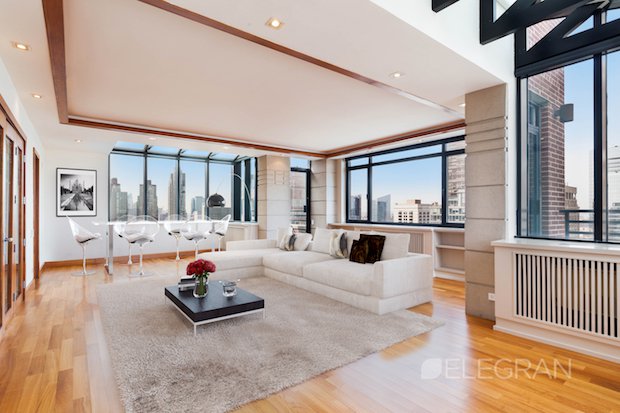 45 West 67th 
Neighborhood: Lenox Hill
Building: Trump Palace
Total listing(s) value: $3.99 million
Lenox Hill has long been a popular area of Manhattan, but lately, it has been attracting even greater interest thanks to the addition of the Second Avenue subway. This "full-service" neighborhood has everything - great dining, shops, convenient Midtown access and now more transportation options. Because of all this, home prices are predicted to rise quickly after remaining relatively stable for the past few years.
In March, agent Ignacio Cesped secured a listing at Trump Palace in Lenox Hill - the best-priced home in the building with 3-bedrooms, 3.5-bathrooms, and amazing Manhattan skyline views. The building features a fitness center, full-time doorman, landscaped courtyard garden and many other luxury amenities, making it the perfect fit for this full-service neighborhood.
Neighborhood: Yorkville
Building: River East Plaza
Total listing(s) value: $3.8 million
Yorkville is a small Upper East Side gem known for having a diverse population and range of home prices. While businesses and home buyers may have shied away from this neighborhood in previous years due to the ongoing construction of the Second Avenue subway, now that progress has been made on the line they are coming back in force. There is a young, vibrant feel to this Upper East Side community that gives it a downtown vibe with the uptown benefits of quiet, tree-lined streets.
Agents Nick Agostinelli and Andrew Didomenico have a listing in River East Plaza, a 12-story condo complex with a live-in super, doorman, elevators, and prime Yorkville location near some of the best schools in the city. This building is also just a short walk away from great outdoor areas including Carl Schurz Park and its East River promenade, but residents who want to take in the sights of the city from home can take advantage of the roof deck.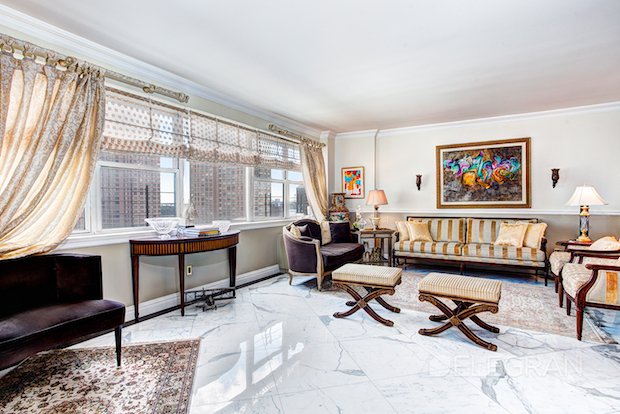 River East Plaza 
The NYC real estate market is constantly shifting, but no matter the climate, Elegran agents are always able to find the city's top listings and bring them to their clients.