Interest in Restoring New York's Historic Buildings is on the Rise
Kristina Kennedy-Aguero
| April 25, 2017 | Published in
Neighborhood News
,
Urban Design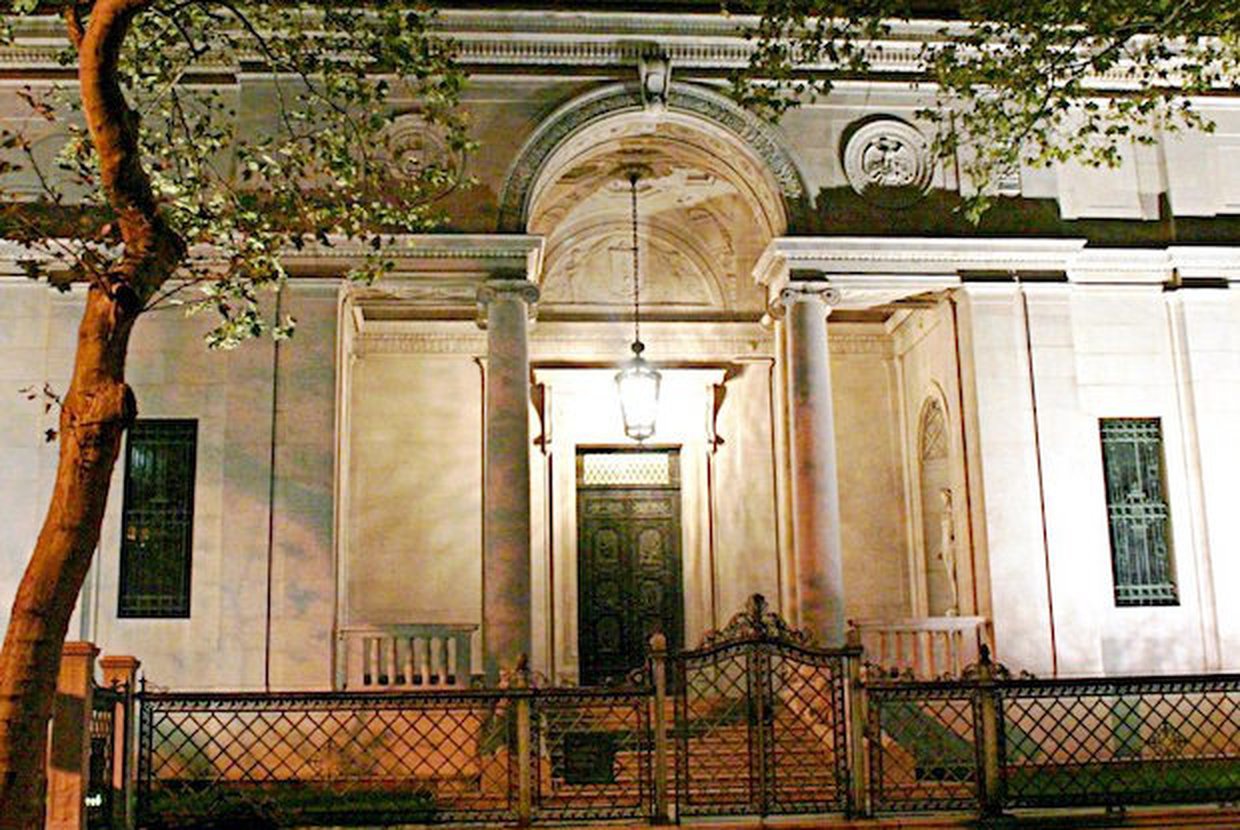 At the beginning of the twentieth century, when immigration and construction were booming in New York, the styles and decorations of the new buildings were often a reflection of the owner's native land. Many buildings incorporated beautifully carved woodwork, marble mantels, stained glass windows and ornate stone or plaster decorations in their designs, and most buildings of the era included intricate and elaborate details as standard. Today, New Yorkers can experience history by touring these buildings or by supporting the efforts to restore them to their former glory.
Over the years many of these architectural joys have suffered deterioration and neglect, but since the Landmarks Preservation Commission was formed in 1965, there has been a growing interest in restoring these historical features. A great number of professional artisans now work to keep New York's historical buildings in good repair and in the last 20 years restoration has formed an important part of the New York economy. While some artisans rely on traditional tools to create faithful replicas of existing decorations others are making use of modern tools and technology to produce similar effects. Artists are finding that their workload keeps increasing, as more owners of older homes are seeing the potential for increasing the value of their properties by replacing and restoring the original decorative features.
It seems, however, that this trend is not solely for the potential monetary gain, but that there is a growing appreciation for the uniqueness of every building that is inspiring owners to value their property for the special creation that it is. While professional restoration work can be quite costly, many owners seem to be looking at it as an investment which increases not only the monetary value of their building but also the status and cultural value of their neighborhood.
Also, it's not just individual homeowners who are beautifying their homes. Many large conversion projects where commercial or industrial buildings used to lie are being turned into luxurious modern apartments and studios are having their entranceways and lobbies restored to create an impressive and classy welcoming center for their inhabitants. During one restoration job in an Upper East Side co-op/hotel, the artists discovered a marvelous 1920s Renaissance-style mural under several layers of old white paint. It took the team six months to clean and restore the original artwork which now enhances the lobby of the building.
Exterior embellishments are likewise being given a new lease on life so that passers-by can also enjoy the former glorious impotence of these majestic buildings. The "crown", of the Art Deco style Stella Tower on West 50th Street, which is being converted into a condo with over 50-units, has just been restored to its former glory by a team of eight highly skilled craftspeople.
Some developers of new building complexes are even incorporating fine classic luxury embellishments into their modern designs and architectural craftspeople are creating some spectacular new decorations. One such company is JDS Development, which recently incorporated a historically inspired high-gloss plaster staircases to the penthouse apartments in a new residential construction project on 57th Street.
New York is undergoing a resurgence of artistic creativity and is becoming more classicly beautiful by the day.