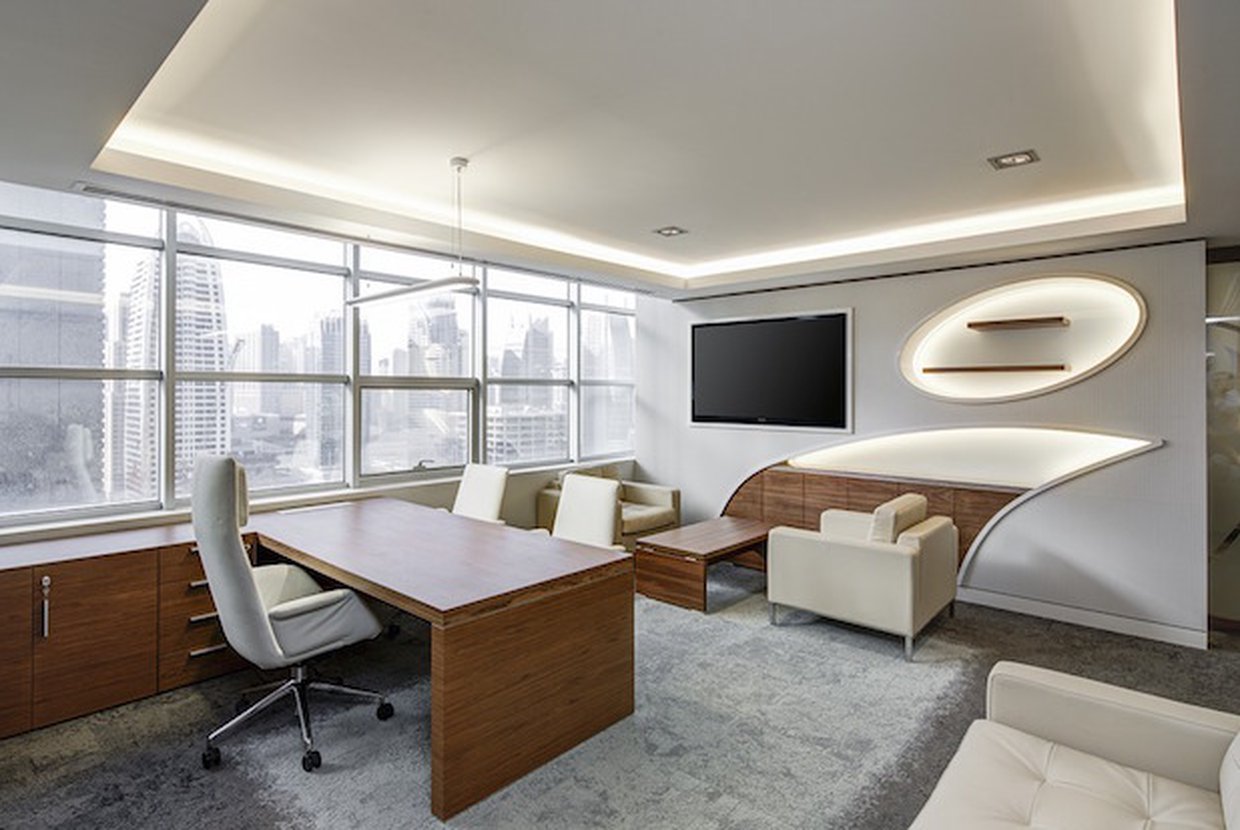 The face of the modern American office is changing, as companies move away from cubicles with felt-lined walls and head toward a friendlier, more relaxed atmosphere. In Manhattan, in particular, companies have begun searching for larger spaces away from Midtown so they can give their employees space to roam and be creative. This may be one of the reasons why Downtown Manhattan's office market is the strongest it's been in the past two years.
Major moves like Spotify's 378,000-square-foot deal at Silverstein Properties' Four World Trade Center have been leading this boost in the Downtown Manhattan office space market, and it seems as though companies are choosing larger, alternative office spaces not only to satisfy their employees but their clients as well. The Wall Street Journal reported that many NYC businesses have been designing their offices with an eye for creating a more relaxed meeting environment for their clients. What does this look like? Instead of conference rooms with long tables and computer chairs, clients coming to a new NYC office may find themselves chatting on couches in cafe-like settings, or even sitting in something that more resembles a small auditorium or observatory than a board room.
John Sadlon, principal at the New York office of architecture and design firm Perkins+Will Inc., told the Wall Street Journal that one of the benefits of these alternative meeting spaces is it gives companies an opportunity to show off more of their brand.
"Investing in this space helps the client become more comfortable, more informed about the organization outside of the formal space," said Sadlon.
The Journal also spoke to a number of designers and workplace consultants who added that alternative meeting rooms can also operate as shared spaces, a place to talk with clients or to take a laptop and get some work done. This allows companies to make the most of their real estate investment.
Newer, more flexible offices may also encourage healthier working habits in employees. Having several different spaces throughout an office where people can get work done may lead to them moving around more frequently, rather than sitting at the same desk for hours at a time.
No matter what type of office a company is looking for, their sure to find something that matches their needs in Manhattan, where new, efficient office buildings are on the rise.