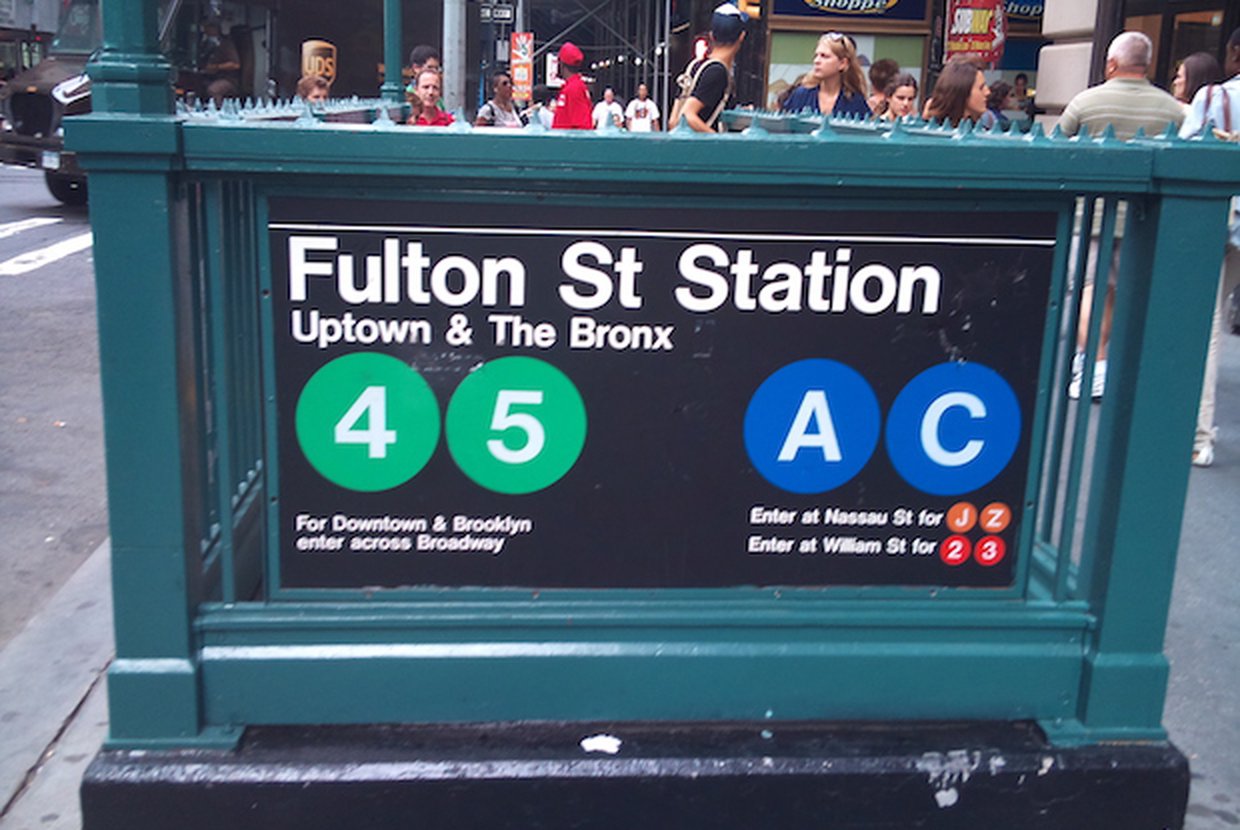 For New Yorkers with money to spend, a new part of Fulton Street in Downtown Brooklyn may be the place to see, be seen, and spend money in New York. Williamsburg's Bedford Avenue used to be the hottest (and priciest) place to shop, but prices for ground-floor units have dropped due to increased availability of space, and high-end retailers want to be where the shoppers are, and reports show it's not Bedford Ave.
A recent real estate boom in the Fulton Street area has played a big part in the bump of high-end retailers claiming their space in the district. More New Yorkers are comfortable moving downtown, making the Fulton Mall area a convenient and popular place for shopping. The development of City Point has also catapulted commercial business, with a significant number of new shops and attractions, and more in the works. The Fort Green stretch is the newest place to shop for your next upscale event, with trendy dress shops, nail salons, unique handbags and accessory stores, and a cake shop that'll make your mouth water. With options like this popping up on Fulton Street, it's no surprise that New Yorkers are making the switch from Bedford to Fulton Street.
And consumers aren't the only ones moving. Business owners are paying over $325 a square foot to claim their space between Boerum Place to Flatbush Avenue, an 8 percent increase since last year. The development of City Point and popular stores like Target, Century 21 and the upcoming addition that is making foodies jump for joy, Trader Joe's, have brought significantly more foot traffic to this area. City Point is the largest shopping district in downtown Brooklyn and offers restaurants, residential properties, retail and office space for the surrounding community.
Specific areas like Franklin Street have seen even higher increases in commercial rent prices, jumping almost 41 percent since last year. Franklin Street is known for its upscale boutiques and high-end clothing stores and is the go-to destination for fine clothing and designer styles, and more fashion-focused New Yorkers are spending their money here instead of at the traditional boutiques on Bedford Ave.
Increased rental space availability on Bedford Ave means rent has decreased on the street, but so has business. Until word gets out that Fulton is the new Bedford, tourists may still flock to the famous stretch for NYC style shopping, while it looks like Brooklynites and other NYC locals may start slowly shifting over to Fulton for the true New York high-end shopping experience.