Hudson Yards: The Future Of Fine Dining in NYC
Diana Eastman | May 17, 2017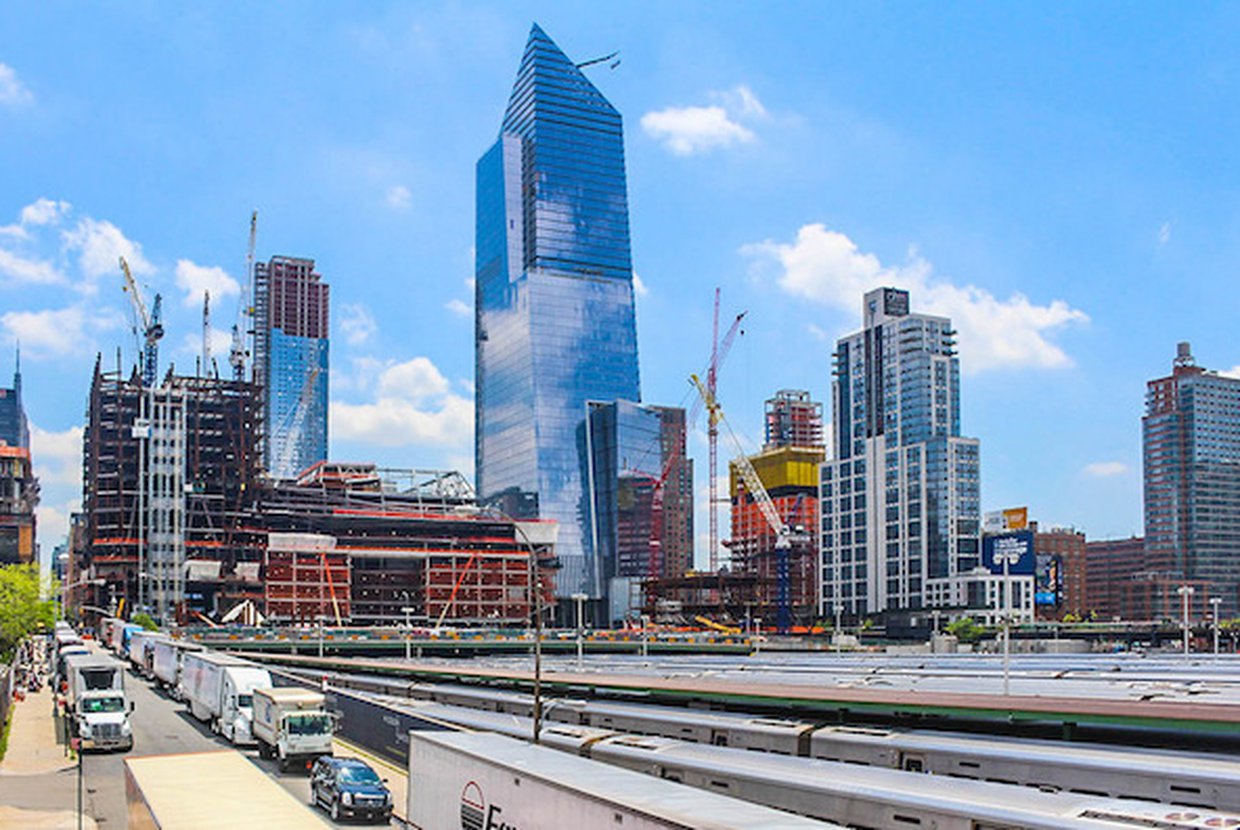 Big things are in store for Manhattan in 2018, including new restaurants and high-end retail shops set to open their doors in one of the newest NYC neighborhoods, Hudson Yards. The largest private residential real estate development in the country, Hudson Yards covers 18 million square feet and is the new home for apartments, office buildings, retail space, public parks, playgrounds, top-notch schools, and soon, world-class restaurants. A city within a city, Hudson Yards is set to become the "it" place for the next generation, and what is a booming and vibrant city center without world-class dining and shopping?
Next year, over 25 shops and restaurants will open their doors and New Yorkers will get a taste of globally inspired venues designed by renowned chef Thomas Keller. Through 16 unique kitchens that span three stories, culinary artists like Chef Jose Andres and Costas Spiliada will work their magic to provide five-star dishes to dazzle the taste buds, served in detailed and elegant dining rooms with breathtaking views. Throughout Hudson Yards, smaller, more casual kitchens will provide diners with quick, yet delicious meals while they explore, work, and play in the city. Imagine being invited to dinner by some of the superstars of the culinary world; an intimate and luxurious setting only matched by the unprecedented beauty presented on your plate. This is the idea of Hudson Yards: gorgeous views, world-class food and an elevated New York fine dining experience. From Greek and Italian to American and Spanish, Hudson Yards will have something to satisfy any craving.
Hudson Yards will feature a European food hall style setting, where diners can experience casual dining that falls in between fast-casual and formal dining. The variety of locally and internationally known brands is sure to quickly launch Hudson Yards into an international dining destination. Most of the restaurants will be featured in a stunning, seven-story building, aptly named "Shops and Restaurants at Hudson Yards" and will also be home to NYC's first Neiman Marcus store. High above the busy NYC streets, Thomas Keller's American themed fine dining restaurant, Estiatorio Milos' famous Greek restaurant, and restaurateur and chef David Chang's 55,000 square foot restaurant will take up part of the fifth floor, while other upscale restaurants will reside on the floors above and below. Most of the restaurants will have elegant outdoor seating areas with gorgeous views, a place where people can enjoy brunch, happy hour, a quick bite before a night out or a five-star fine dining experience.
A unique addition to the high-end dining options at Hudson Yards will be a Spanish market and food hall that will transport diners to the busy, colorful markets of Barcelona. Complete with the aromas of freshly baked bread and mouth-watering traditional Spanish dishes, along with fine wines, fresh produce and more, the seamless transition from indoors to outdoors will reflect the atmosphere and vibe of some of the most famous markets in South America.
New Yorkers can expect to be impressed with it comes to Hudson Yards, as this modern "city within a city" will add a touch of modern elegance, contemporary style and luxury to the traditional NYC experience.