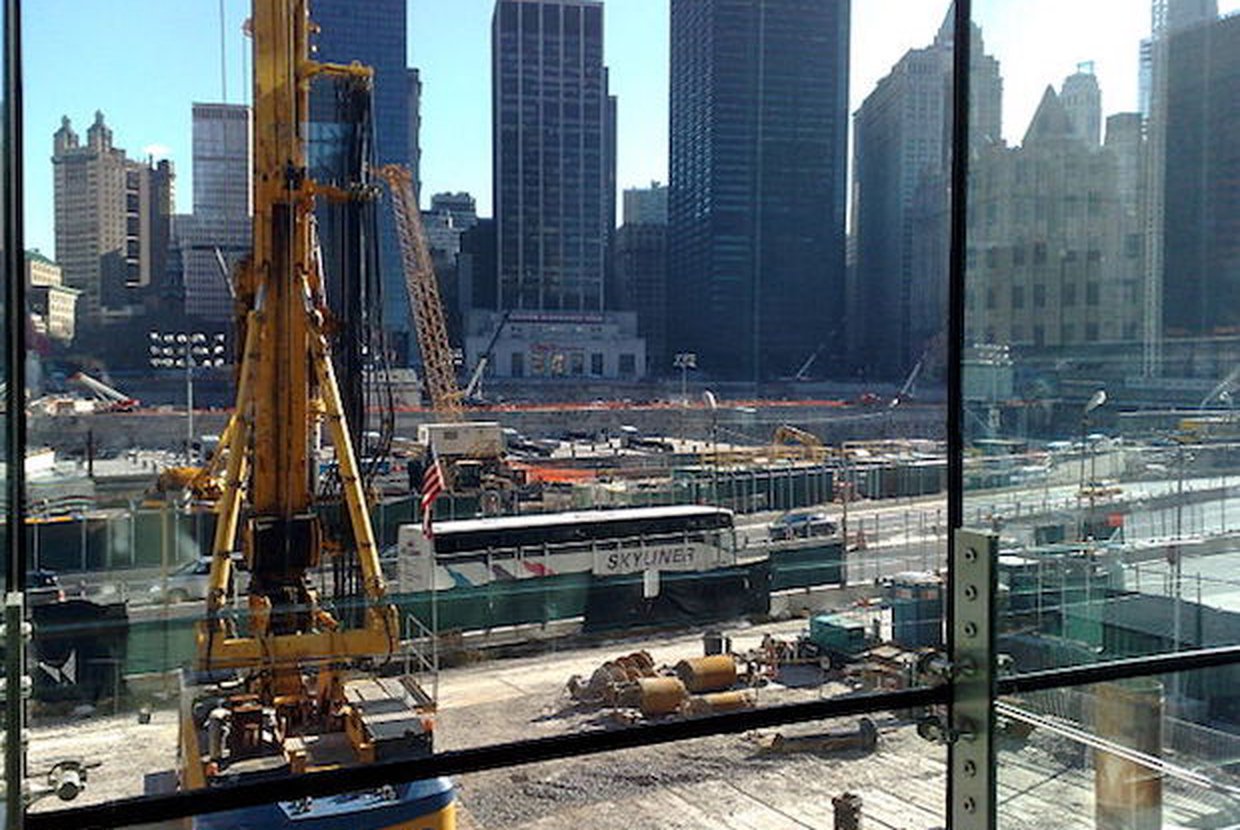 With the revival of the 421-a program, now known as the 'Affordable New York Housing Program,' which gives tax breaks to housing developers who build affordable accommodation, construction of new residential units in NYC is at a high. The Department of Buildings has approved the development of over 6,000 residential units in the first three months of this year. That's the greatest number of first quarter approvals in ten years and nearly three times those for the same period last year.
The New York Building Congress figures revealed that for the first quarter of 2017 Brooklyn took the top spot of approved applications across the city, with over 30-percent, and 2,097 permits granted. Manhattan, Queens and the Bronx obtained 1,486, 1,434, and 1,124 units respectively, and Staten Island brought up the rear with 202 units approved.
2015 saw a massive 56,183 units authorized citywide as developers tried to get approval before the 421-a program, which began in 1971, terminated on January 15th of last year. The new 'Affordable New York Housing Program,' which replaces the expired 421-a, took nearly two years of negotiations between NYC mayor Bill de Blasio, Governor Andrew Cuomo and real estate developers, and is destined to remain in effect at least until 2022.
The principal incentive for property developers in the new program is an increased property tax exemption period. This will now be up to 35-years for developers who build 25 to 30-percent of their units for moderate and low-income tenants. These have to be in developments larger than 300 units and located in certain designated neighborhoods. To qualify for tax breaks, developers must agree to preserve a certain number of rent-regulated apartments for a period of 40-years.
The new program also requires developers to pay fair wages to construction workers on their sites. These run at an average of $60 per hour for all projects south of 96th Street in Manhattan, and $45 per hour for developments in the rapidly gentrifying areas within one mile of the East River waterfront. According to the Independent Budget Office, this could add an average of 13 percent to building costs.
Although the recently agreed upon program has a higher per cost unit than the de Blasio administration's proposal of 2015, the mayor was quoted as saying that the new housing program was "certainly an outcome we can live with." The Association for Neighborhood and Housing Development was not so enthusiastic, claiming that the new program "does little to actually create affordable housing," even though the agreement also includes $2.5-billion of state funding for 100,000 units of affordable housing along with 6,000 units of supportive housing. The new program is expected to generate a further 2,500 units of lower-price rental units annually.
Neighborhoods such as Astoria can look forward to the restart of the 2,400-unit project at Hallets Point, worth $1.5 billion, which is set to move forward under the new program. Carlo Scissura, the president of the New York Building Congress, stated that "for those anxious that the boom times in the residential construction sector might have ended in 2015, the data from the first three months of 2017 should elicit a huge sigh of relief."