NYC Seller Stories: Kirk Eckenrode
Julia Troy
| May 01, 2017 | Published in
Elegran Insider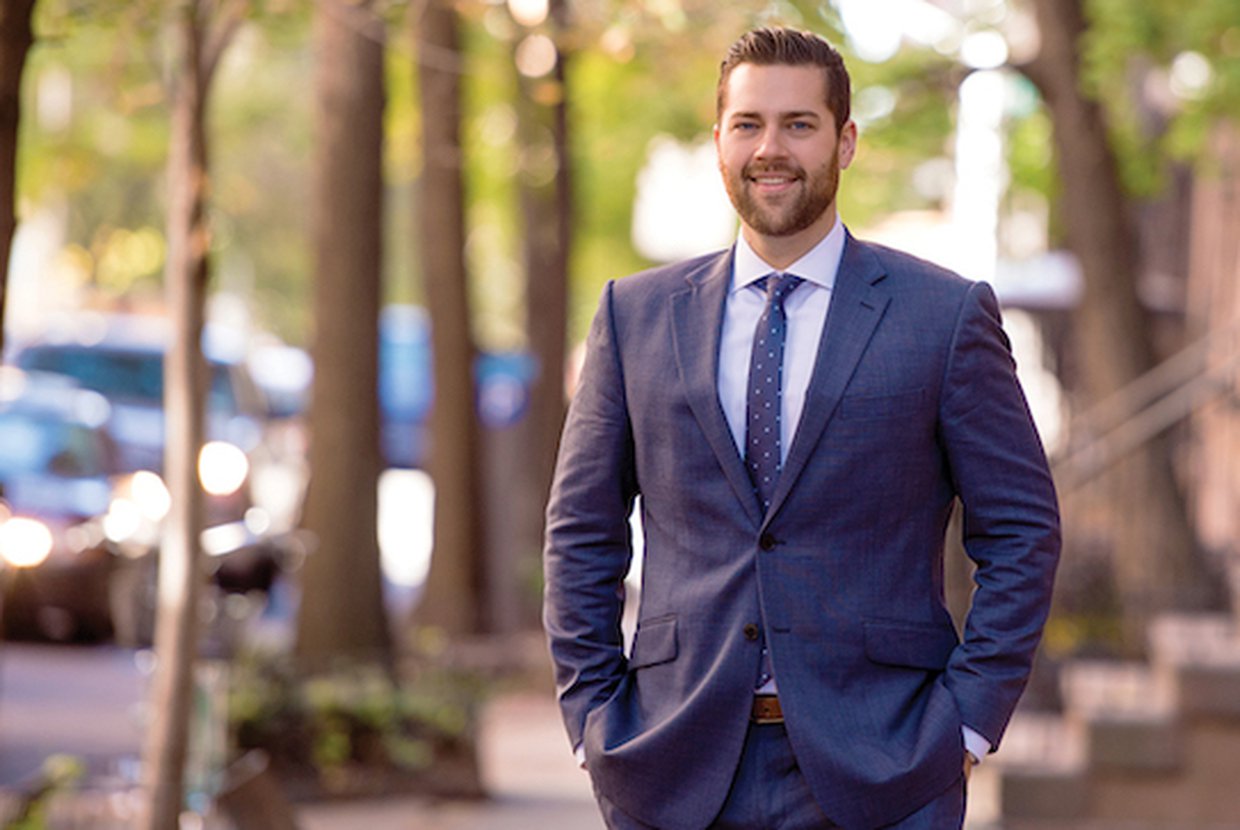 Kirk Eckenrode was searching for a fulfilling job that also provided him with an opportunity to explore NYC, and he found that here at Elegran. We recently sat down with him to discover what he loves about Manhattan and what drives his success in the real estate industry.
What's your academic/job background?

I went to Susquehanna University in Pennsylvania and graduated in 2011 with a bachelor's in Business Administration, focusing on marketing and information systems.
I've had many different internships and jobs, but the most exciting was at Playworld Systems, one of the largest playground manufacturers in the world. That helped peaked my creative interest and I had the opportunity to work with an incredible marketing department. I joined Elegran because I wanted to work in Manhattan and explore as much of the city as possible and I realized that working in real estate would be a great way to learn more about the city and see and understand every part of it.
Favorite part of the job/industry?
My favorite part is the closing. A transaction can have as many as 12 people involved, and a real estate purchase is often the biggest investment a person will make in their entire lives. Being able to facilitate that purchase from the beginning to the end is a wonderful feeling. You've worked hard as a team with the lenders, sellers, and buyers and by the time you reach the closing everyone is so happy and excited and to have successfully completed this huge transaction, it's a truly great experience.
Recent successful closing?
A couple came to town looking to purchase a home for their son, and by the time I met them they had already put in offers on an apartment and were close to moving forward with it. I was able to show them another, unlisted apartment that was in the same building and I was also able to negotiate a price that they couldn't beat. It was a great experience to meet people who were already moving forward with another space and have the opportunity to show them something better. They got exactly what they wanted for a price they didn't think was possible and I was able to make that happen for them.
Favorite neighborhood and why?
Tribeca. I love the cobblestone streets, and the overall feel of the neighborhood. I love that there is so much character on the outside of the buildings and then when you get inside you discover that it looks completely different than what you were imagining - just as much charm and character, but in a surprisingly different way.
New construction or prewar?
I would lean toward new construction. While some people may think of "new construction" as just tall, shiny, glass buildings, there are lot of newer buildings downtown in areas like SoHo and Tribeca that have just as much character as pre-war homes.
I also think it's very exciting to get into a project when you're just looking at renderings and the development itself is just gravel. I love the idea of selling something that's brand-new and in the process of getting shaped right in front of the buyer's eyes.
To what do you attribute your success?
I would say my character. I always aim to show integrity in this business. I believe that while it's possible for people to become great salesmen by utilizing persistence and hard work, integrity is what really sets you apart. When you show integrity, it helps your clients feel comfortable throughout the entire transaction, which is my goal.
What do you think are the up and coming neighborhoods in NYC?
I love where the Financial District is headed. I think something very exciting has been going on there in the past few years. You have fantastic transportation options with the Oculus and Fulton Center and you also have Brookefield and the Westfield Mall. The neighborhood is really changing, but it still maintains its old perks like the Seaport. I see the financial district shifting from being primarily a business area to becoming a place where families call home.
What advice do you have for real estate agents?
Understand the process. A lot of people start out in this industry with dreams of being on "Million Dollar Listing" but they forget that those people put a lot of time and effort into their businesses to get to that point, which is why you need to stay persistent and just keep trying.
Any predictions for the future of real estate?
I think we're going to see a lot of changes downtown and more people from the Upper East and Upper West Sides choosing to move there. There are a lot of great schools in the Financial District and Tribeca and a lot of developments east of Broadway that are going to collectively change the neighborhood and draw new crowds.