NYC Seller Stories: Ryan Gutleber
Julia Troy
| May 11, 2017 | Published in
Elegran Insider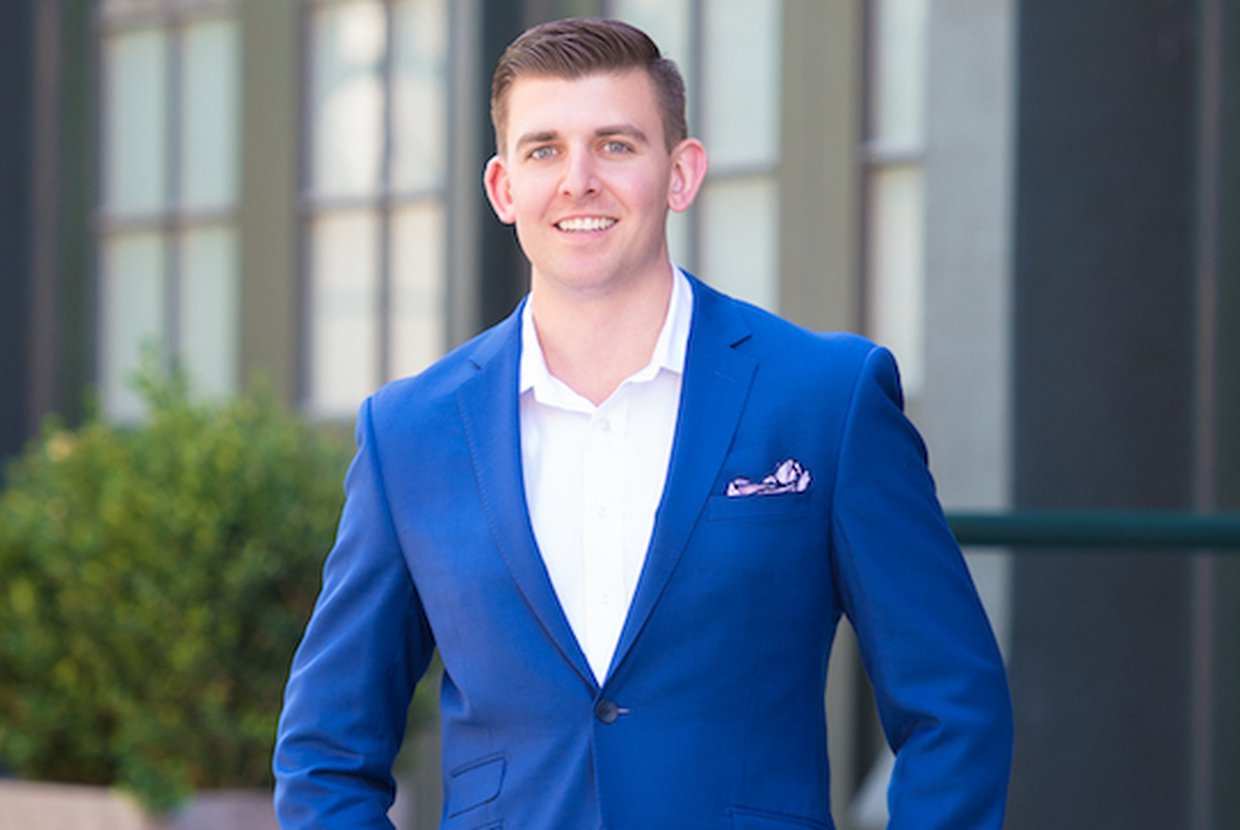 Ryan Gutleber began his professional path in the financial world before realizing that he wanted a career where he could foster genuine, lasting relationships with his clients, and make an impactful difference in their lives, which is how he ended up here at Elegran. We recently sat down with him to learn more about how he approaches the real estate industry.
What's your academic/job background?
I came from Susquehanna University where I studied finance and economics. After about four years of working in investment banking and private equity IR I decided it wasn't going to be the long-term career for me. I was actually in the process of interviewing at a hedge fund the day that I called [Elegran agent and fellow Susquehanna alumnus Kirk Eckenrode] and said: "how does this whole NYC real estate thing work?" Soon after that I had an interview with Elegran's CEO Michael Rossi and one week later I accepted the position, began my real estate career, and have never looked back.
Favorite part of the job/industry?
I would say that my favorite part of the job is probably the people I get the opportunity to meet. You see all walks of life in real estate, and that was something I was missing at my old career. Now, I get to meet everyone from CEOs and famous actors, to newly engaged couples my age buying their first home together. It's truly interesting each and every day, you really don't know who or what you will run into. I think the other best part of this career that goes in tandem with "the people" you meet is that it lets you build genuine connections and relationships. A real estate purchase, in a majority of cases, tends to be the largest purchase people make in their life's, and being able to be a part of that from start to finish, through all the bumps along the way, is something I can honestly say I truly love. For me, there is no better feeling than the look on my client's face when they get the keys in their hands at the closing table and they (myself included) tend to be absolutely overcome with joy and emotion.
Most difficult closing?
The most difficult closing I experienced, from a long-term perspective, was when I was working with an executive who I met and then didn't hear from again for three months. During that time I constantly kept in touch with him, reaching out every month and sending him regular updates specific to his needs on the market. It was never just listings, I gave a full-colored picture of each facet of market trends etc, but I would never get a response. Still, I never gave up. Three months into this, he emailed me to actually apologize to me and informed me he had in fact seen all my emails, genuinely appreciated them, and was ready for another in-person catch-up. After that, we went out for a drink, he shook my hand said, "You're my guy big man." That was that, within two months I found him the perfect spot for his family and now he is one of my best clients. We are working together to find him a home to purchase and he continually sends me referrals within his circle of friends/colleagues. At the end of it all, the whole deal came down to consistency, I didn't give up and I learned a lot about the importance of patience through that deal.
New construction or prewar?
I prefer the character of prewar, since there's definitely something to be said about that old New York charm. That being said, I've also been very impressed by some of the unique new construction projects happening around the city that are more than just giant glass structures in the sky. There are some new buildings that are constructed extremely well and with such detail that they almost become an evolution of prewar. The bottom line is I like them both, but I really appreciate when architects are able to put unique character into newly constructed buildings instead of just making it an arms race to who is the highest and tallest.
To what do you attribute your success?
I would say my honesty, and how I always stay genuine to my clients. In this industry, there are so many people who are simply looking to make a sale and a quick buck, and that's just not me. I truly cannot imagine creating a career that way and being able to sleep at night. I always strive to develop a very sincere relationship with all of my clients - I'm the guy who closes the deal and then every three to six months I'm out having drinks, lunch, or dinner with my clients whom eventually become friends. This goes back to why I got into the industry - to build genuine, lasting relationships with people, and show that honesty can still get you a long way in life. Don't get me wrong though, I always enjoy a nice competitive negotiation and do not mind getting aggressive as needed to ensure my clients' needs are fully taken care of.
What do you think are the up and coming neighborhoods in NYC?
I would say Yorkville, since there are a lot of exciting new construction and renovation projects going on there right now. Other than that, what's happening with the East Village is quite remarkable right now. If you take a look at 1st Ave through Alphabet City, there are so many intriguing, boutique projects going on right now and when the second avenue subway finally makes its way down to that area it will be really fantastic. I also think there is a lot of potential in the Financial District, particularly around the Seaport.
What advice do you have for first-time home buyers in New York?
Make sure you have someone on your side that you trust. You need a broker that is going to give you the full spectrum of what you should expect before you even begin to look. I think a lot of first-time home buyers think they can afford something and then they set their expectations high, only to learn that they can't actually afford what they wanted. On the other side, some think they cannot afford some things, when they actually can afford more. I've seen both scenarios more than once. In the end, when you team up with someone [a broker] who is honest with you from the beginning about everything you'll need to successfully purchase the home you want, the transaction is much more successful and everybody wins.
Any predictions for the future of real estate?
We saw a big uptick in the market after the election, which was great, but the ultra-lux market for homes that cost $8.0M-$10.0M plus, is always difficult to predict and see where the demand will go. There's consistently the fear of a continued plateau on that end of things. However, I think the $1.0M-$4.0M apartments are going to continue to fly off the shelves. This segment tends to be first-time home-buyers in NYC or people seeking slightly larger spaces as they grow their families. It is safe to say that this segment will probably always have strong demand for the foreseeable future.