6 Awesome NYC Playgrounds To Check Out This Summer
Diana Eastman
| June 28, 2017 | Published in
How To NYC
,
NYC Lifestyle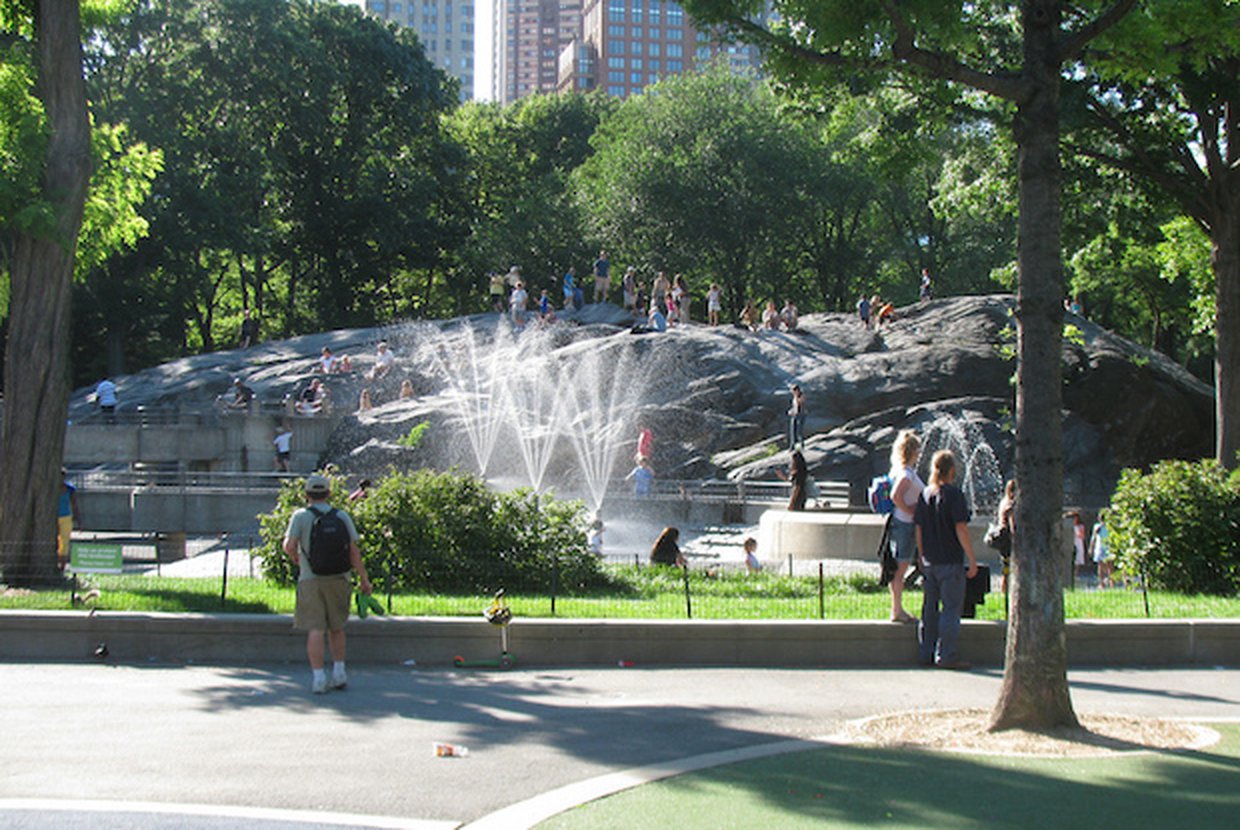 The kids are out of school, which means moms, dads, grandparents, and babysitters are scrambling to find ways to get out of the house help kids expel some of that never-ending energy that has them bouncing off of the walls. Getting outside is physically and mentally beneficial for kids and adults alike, and luckily NYC has some of the most exciting playgrounds in the country that the whole family will love.
Kids these days have access to some of the most innovative play spaces to foster their imaginations and creativity while challenging them physically at the same time. Hecksher Playground in Central Park underwent a complete renovation in 2006, and offers plenty of unique structures or kids to play on, under and on top of. NYC kids may not get to climb a real mountain in their childhood, but this park offers a stone pyramid for climbing, and a maze of bridges, ropes, and tunnels to explore. With designated areas for little kids and bigger kids, this Central Park icon is a place that will wear the whole family out. Bonus: During the hot summer months, a spray fountain is a great way to play and keep cool at the same time.
Billy Johnson Playground takes a step back from fancy design elements and expensive equipment and takes playground play back to the basics. With charming wooden houses to explore and a 45-foot-tall granite slide carved right into the landscape of the park, this unique play area is made of mostly natural materials and offers plenty of shade for parental spectators. Swings, picnic spaces, and climbing structures make this a dynamic park that encourages creative play for all ages.
Queens is home to a popular playground that caters to all children, both able-bodied and those with disabilities. With signs in various languages (including braille) suspension bridges, slides, swings and athletic courts for sports, this all-inclusive playground has inspired playgrounds all over the country to become more adaptable for all children. When it's hot, a water wheel area can cool kids off a bit, and for those with a thespian spirit, a performance area offers a fun place for kids to step into the spotlight. A staple in the Queens community since 1984, The Playground for All Children fosters social, cognitive, and sensory skills disguised as another fun day at the park.
When the thought of hanging out at a playground in the middle of summer is too much to bear, switch things up a bit and visit the Brooklyn Bridge Park Pier 6 Waterlab. This state of the art play area combines water jets, sprayers, water tables and a splash area for a full day of splashing fun. Chelsea Waterslide Playground is another option for parents looking for a way to wear their kids out without them overheating. With big plans for big renovations this year, Chelsea Waterslide Playground should definitely be added to the weekly summer playground rotation.
NYC's newest neighborhood, Hudson Yards, also recently opened a playground that kids will love. Not only does it overlook the Empire State Building, but all of its slides, swings, and climbing structures are covered by a weather resistant tarp to keep kids shaded from the sun.
If by the middle of summer, kids have mastered climbing, swinging and splashing at NYC's coolest playgrounds and splash pads, there are plenty of other outdoor activities they can do to keep them entertained all season. Although NYC may be a city of concrete and traffic lights, there are places in all 5 boroughs where kids can go hiking, such as trails around Wolfe's Pond Park in Staten Island. Fishing, zip lining, and canoeing are all kid-friendly adventures that every family should try this summer.
From traditional playgrounds that have been part of the NYC landscape for decades, to contemporary play areas that encourage creativity and imaginative play, NYC offers plenty of outdoor spaces for kids to enjoy this summer.