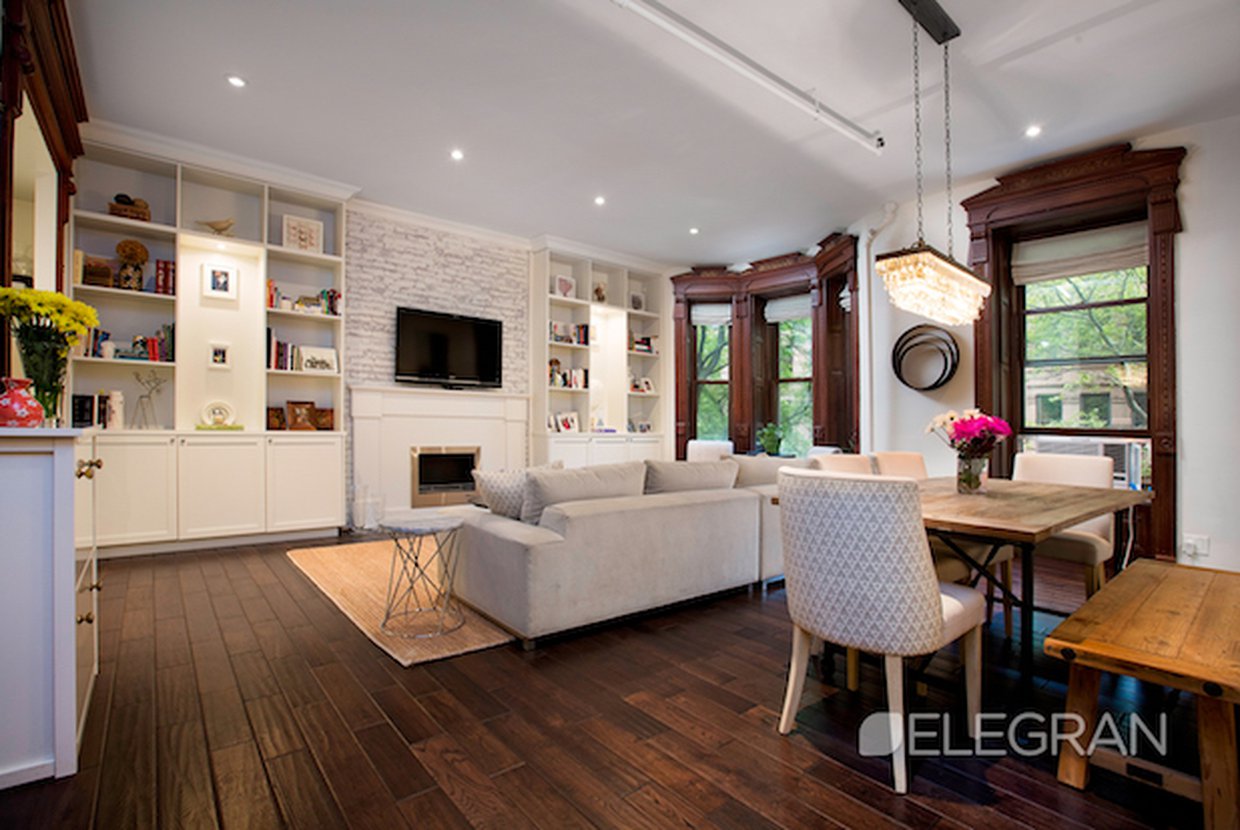 As spring ends and summer officially begins, Elegran agents are gearing up for a strong last few weeks of the second quarter of 2017. May saw a number of successful deal closings from the Elegran team, and agents secured several exciting new listings during the beginning of June. Overall, there were more new rental leases signed in NYC this May compared to this time last year, but Elegran agents were able to see tremendous successes in not only the rental market but the sales market as well.
Neighborhood: Carnegie Hill
Building: 19 East 88th Street
May Deals Closed For: $4,500,000
To say that buying a home in Carnegie Hill would be a strong investment would be an understatement. Over the past five years, average home prices have increased by 31 percent in this neighborhood, and the price of a coveted two bedroom apartment in Carnegie Hill has risen from $1.81 million in 2012 to $2.37 million today. It's no surprise why people are willing to spend more to call this area home, with its beautiful mix of neo-gothic mansions, brownstones and townhouses all on bring, open streets that can be difficult to find in other parts of NYC.
In May, agent Kevin Huang sold a $4.5 million home in 19 East 88th street, a Carnegie Hill Art Deco style co-op originally built in 1936. This is a full-service building with a 24-hour doorman, porters, and a landscaped roof deck. Inside, many of the apartments feature Art Deco touches including curved staircases and stylish fireplaces.
Neighborhood: Chelsea
Building: 315 7th Ave.
May Deals Closed For: $1,508,000
Chelsea is long been considered one of the most exciting and diverse parts of downtown Manhattan to call home. In recent years, additions such as the High Line and the beautiful new residential buildings it has brought with it have made this an even more coveted neighborhood. In Chelsea, a two bedroom home purchased in 2011 for $1.71 million would be worth an estimated $2.86 million today.
This past May, agent Ryan Gutleber closed a $1.5 million deal at 315 7th Ave in Chelsea. This beautiful pre-war Art Deco building truly stands out and is just a short walk to multiple subway lines and Penn Station. It is also pet-friendly and boasts a live-in super, vaulted marble lobby and video security.
Neighborhood: Upper West Side
Building: 64 West 89th Street
June Listing Total: $1,500,000
The Upper West Side is known for everything from infamous Seinfeld spots to beautiful townhouses and brownstones. With a multitude of tree-lined streets that offer quiet serenity without having to give up the culture and vibe of city life, it's no surprise that this is one of the most sought-after areas in Manhattan. The summer is one of the best times to be in the Upper West Side, thanks to its many green spaces including Central Park and the areas around the Hudson River.
In June, agent Christa Chi secured a listing at 64 West 89th Street. Apartment 2-F is a beautifully renovated 2-bedroom, 2-bathroom home that features large bay windows, California closets, and a working fireplace, all just steps from Central Park.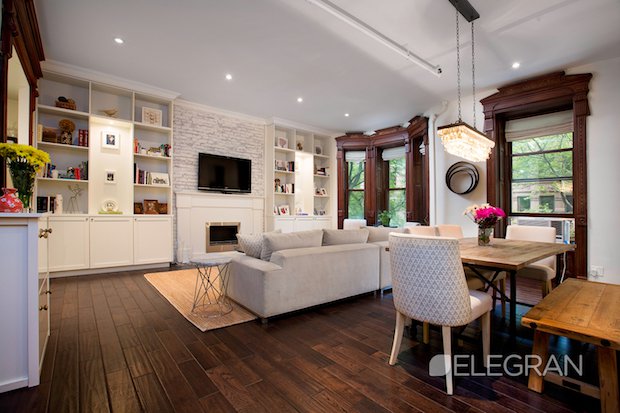 64 West 89th Street, apartment 2-F
Neighborhood: NoMad
Building: Madison Parq
June Listing Total: $1,899,000
NoMad, short for "north of Madison," may be a small part of Manhattan, but it has everything a New Yorker could need. All major transportation hubs from Port Authority to Grand Central are just short walks away as are a number of excellent schools, grocery stores, and dry cleaners, along with fabulous restaurants, bars, and shops. Best of all, NoMad contains bustling Madison Square Park, the perfect spot to enjoy art and entertainment outdoors.
Agents Kirk Eckenrode and Trevor Connolly have a listing at 66 Madison Ave, also known as Madison Parq, right near Madison Square Park. This beautiful pre-war building has a marble lobby and laundry facilities on every floor. Apartment 10-F has high ceilings, was recently renovated, and oversized living room and a washer and dryer.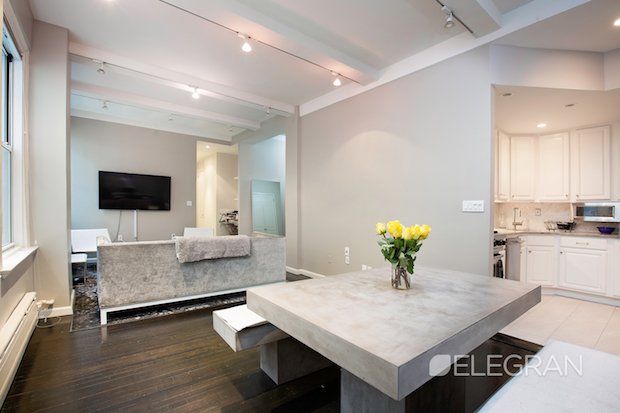 66 Madison, apartment 10-F 
Neighborhood: Lincoln Square
Building: The Pythian
June Listing Total: $6,950,000
If NYC is the cultural center of the world, Lincoln Square could be considered the cultural center of NYC. This Upper West Side neighborhood contains Lincoln Center, Juilliard, Columbus Circle and Central Park, all within a short distance. This is a great area for New Yorkers who love art and theater and want a beautiful home close to Midtown.
Elegran's Nick Anable and Seth Podell have a $6,950,000 listing at The Pythian, a building originally constructed in 1926 and converted to a condominium in 1983 by designer David Gura, who added large windows that flood the building with natural light. This penthouse is truly one of a kind, with one of the largest private terraces on the Upper West Side. The first level of this 6-bedroom sprawling home has a marble entrance, oversized windows with amazing Central Park views, and lofted ceilings. Upstairs has an entertainment room with a wood-burning fireplace, a 1,500+ square foot private terrace, and much more.
Neighborhood: Lenox Hill
Buildings: 50 East 72nd, 200 East 69th
June Listing Total: $11,575,000
The New York Times has called Lenox Hill a "neighborhood of amenities" for good reason. From the excellent transportation options that have been made even better thanks to the Second Ave subway to the many restaurants and shops to the ultimate amenity, Central Park, Lenox Hill has it all. This area is also known for its beautiful luxury homes, and Elegran agents are representing some truly stunning ones this June.
Agent Chris Fry is representing a $4,375,000 home at 50 East 72nd street, a beautiful pre-war building that has been meticulously while still maintaining its classic charm. Inside apartment 8-B are graceful high ceilings, hardwood floors throughout and a generous, windowed kitchen. The building is a white glove condominium with a 24-hour doorman, valet, and a live-in super, close to the Whitney and the Guggenheim Museum. The apartment is also available for rent, at $11,000 a month.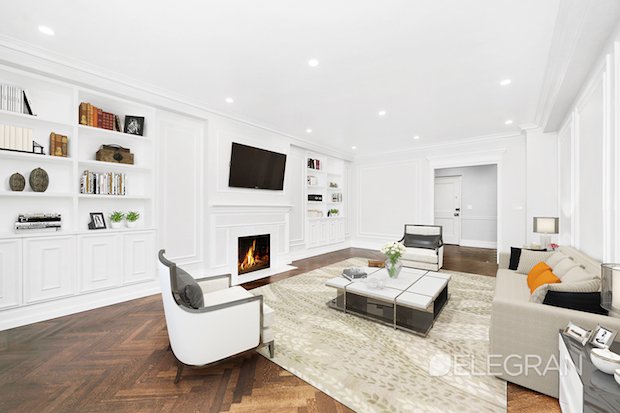 50 East 72nd, apartment 8-B
Nearby is 200 East 69th Street, also known as Trump Palace. Agent Ignacio Cesped is representing apartment 21-BC, which is on the market for $7,200,000. This is a unique opportunity to own a three-bedroom apartment with an adjacent unit that can be combined with it to create a 5+ bedroom home with 3,600 square feet of living space. Trump Palace offers a full-time doorman, on-site attended parking garage, fitness center, private storage, playground and more.
To learn more about any of these listings, visit Elegran.com.