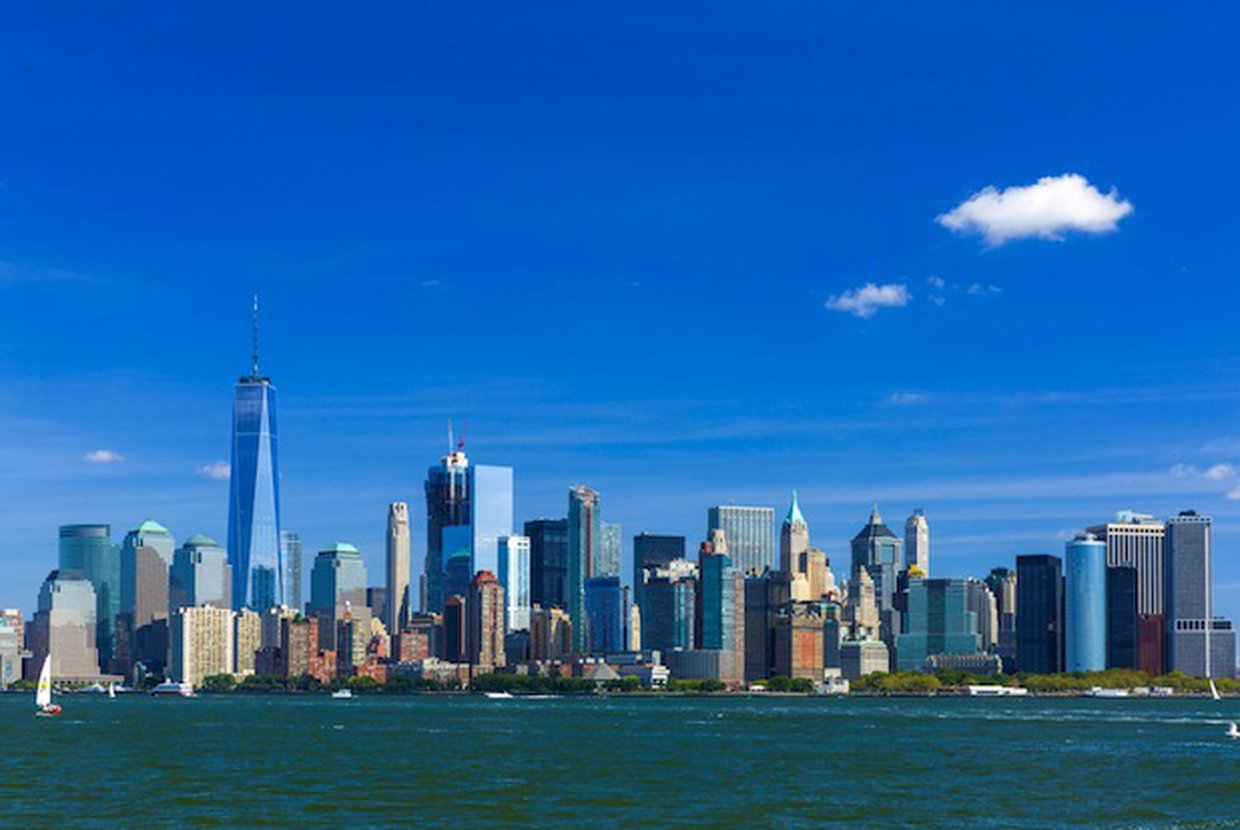 With an estimated 15,291 market-rate units set to open up across Manhattan and Brooklyn by the end of the year, there's never been a better time to search for a new home in the city. But as thousands of new apartments flood the marketplace, it could mean that 2017 is shaping up to be all about renting. And not just any kind of renting, either: high-level renting.
Across the city, people who can choose to live anywhere are bucking the pressure to own and instead are opting to rent. Luxury buildings like 456 Washington in TriBeCa and the Easton, located on Third Avenue and 92nd Street, feature state-of-the-art amenities and all the comforts of owning a newly renovated space, which can be ideal for high-level renters looking to make an investment, but who haven't found the right space yet.
Perhaps more importantly, renting also offers freedom, and the opportunity to explore different neighborhoods throughout the city without feeling too much commitment to settle down. It also offers the opportunity to cash in on other perks, like landlord concessions, which may include free rent, gift cards, Amazon Prime memberships, Uber credit and Netflix subscriptions.
Slow rental growth -- and in some cases, decline -- is one of the major reasons why landlords are looking to creative incentive packages to entice would-be renters. A recent monthly survey, found that overall prices declined in Manhattan for April. The average rental price ($4,075) dropped by 3.2 percent. Landlord concessions rose however, reaching 28.6 percent, the second-highest level on record. Inventory dropped by 1.3 percent month-over-month (MOM), but showed a 6.0 percent increase year-over-year (YOY).
For landlords, it's all the more reason to continue to offer concessions, which allow them to potentially lock in tenants for longer lease terms and also wait out the current soft market. But it's beneficial for renters too, and particularly high-level renters who are able to utilize this to its fullest.
"It's a good season for renters," Grant Long, the senior economist for StreetEasy, told The New York Times in a recent interview. "The concessions are here to stay."