Mix and Mingle: How Luxury Buildings Use Experiences to Attract Buyers
Diana Eastman
| June 06, 2017 | Published in
NYC Lifestyle
,
Urban Design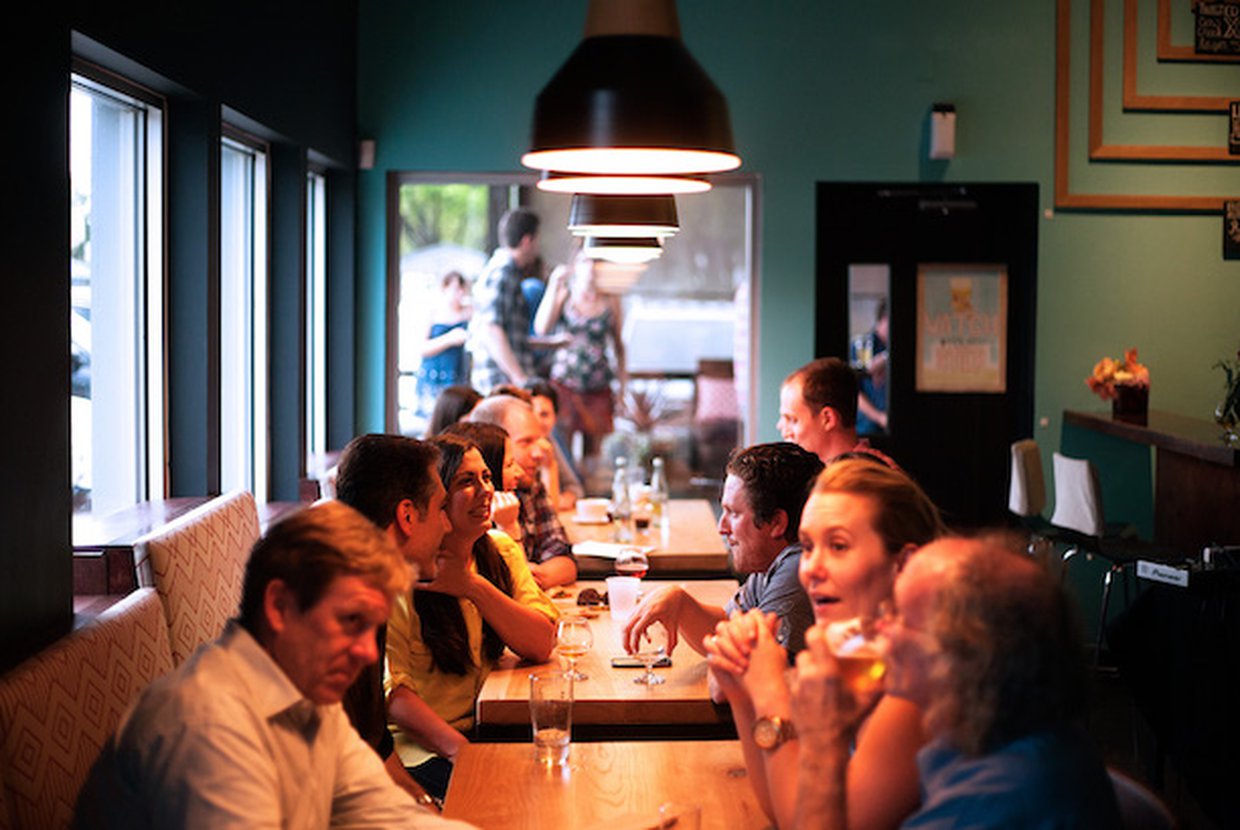 Traditionally, New York homebuyers would compare the fitness center or pool or business center of one luxury condo building with the amenities of one down the street. Developers would try to "wow" potential homebuyers with upscale amenities, on-site restaurants and beauty services, dog parks and interior decorating options. Now, however, developers are realizing the importance of community within a residential building and have moved on to offering experiences instead of amenities to attract a generation of "goers" and "do-ers."
More luxury high-rises are finding ways to build community within a condominium building and offering unique experiences to keep residents happy. New Yorkers who live in The Standish, a Brooklyn Heights conversion with 29 upscale units, have access to a boat and marina themed services, such as a boat valet, boating lessons, and private boat experiences. This is the kind of thing that draws the contemporary buyer in, the buyer who is looking to invest in more than four walls and a ceiling but want to truly live in the place they can call home and have a sense of community.
550 Vanderbilt is another new development that has jumped on the "experience bandwagon," and has taken it to a whole new level. Partnering with neighborhood eateries and business, 550 Vanderbilt offers classes and services unlike any in the neighborhood. Access to an on-demand wine expert who can help pair wines for parties and events and professional chefs who will teach residents how to grow and prepare their own food from a private outdoor garden on the 8th floor. These modern and "outside of the box" perks may result in tenant retention and acquisition at some of the most popular condominium towers in the city.
But luckily for New Yorkers, you don't have to drop a million dollars on an apartment or condo to take advantage of these unique experiences. Smaller apartments are also launching initiatives to dig deeper into the personalities and stories of the people who live there and allow them to host experiences based on their talents and skills. Although the details haven't been finalized yet for this area of the experience amenity movement, it would involve tapping into local residents like songwriters and chefs and helping them host performances, classes or workshops specifically for the residents of the specific building.
Other apartment and condominium buildings throughout the city are offering mixers and social events as part of the amenity package, hosting murder mystery parties, yoga classes, brunch and other social events that build a sense of community within the development.
This idea of all-inclusive living turns renting an apartment into something much more and justifies higher rents for those who want to get the most out of the high-rise lifestyle. Condos with these experience perks normally have higher rents than traditional residential buildings. NYC's popular Carmel Place has seen amazing results after hiring community managers to work as activities directors to brainstorm, advertise, prep, host and manage a slew of social events that residents can take part in. Studio apartments in the Kip's Bay neighborhood go for almost $3,000, but some residents justify the higher rate for the community and social aspect that is lacking in many NYC apartments.