New Yorkers Speak Up About Construction-Related Noise
Kristina Kennedy-Aguero
| June 12, 2017 | Published in
Urban Design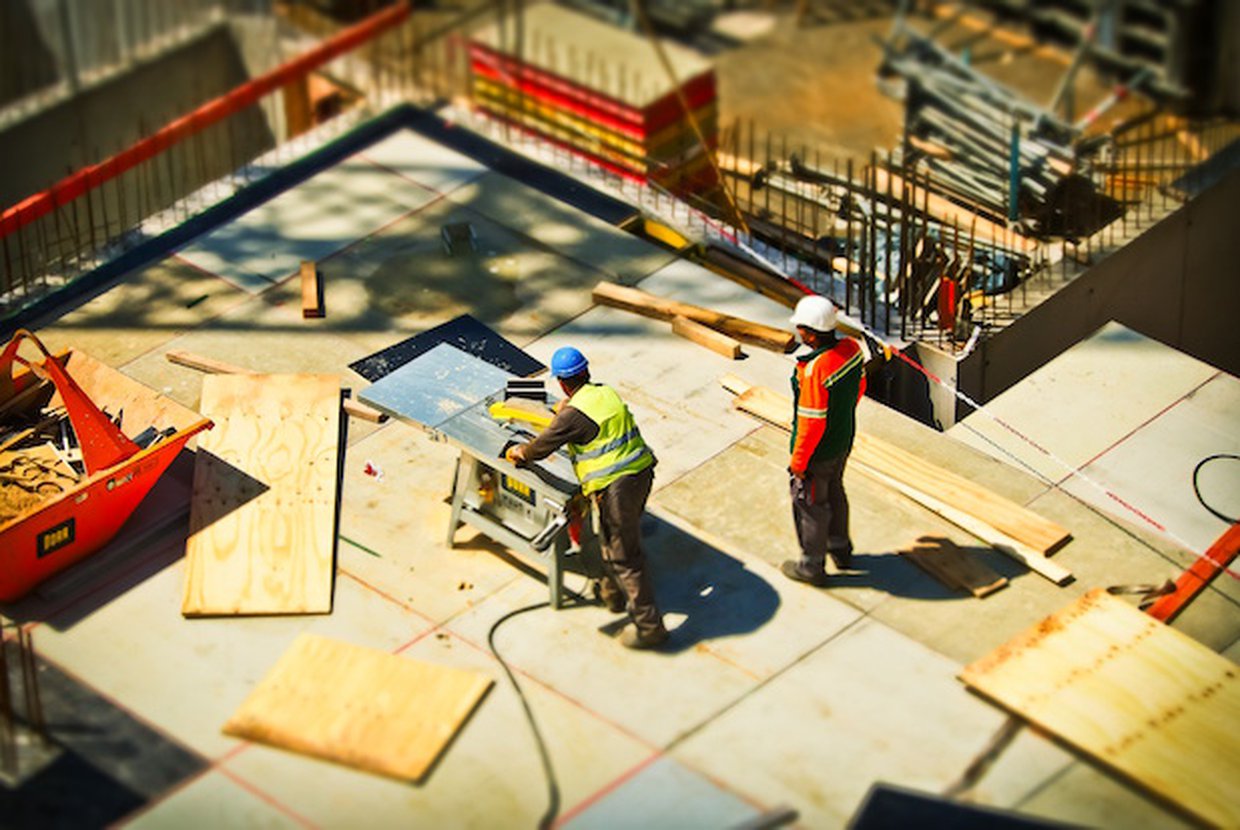 While New Yorkers are no strangers to noise, that does not mean they're willing to put up with loud construction with when they're trying to sleep. The first three months of 2017 saw over 6,000 complaints logged on the NYC 311 report line about after-hours work being done on construction projects. This is no surprise, considering that in 2016, a total of 39,814 noise-related complaints were received.
In 2007, the city's noise code was updated for the first time in thirty years to include clear guidelines about many different types of noise, including that produced by on-street and on-site construction work, which is permitted only from 7 am to 6 pm throughout the week. Before starting work, all projects are required to present a noise mitigation plan to the Department of Environmental Protection. This details their strategies for reducing noise impact, such as using quieter tools and muffling equipment like shrouds and silencers and includes the time the job is anticipated to take. After approval, any noise complaints must be inspected and the plan adjusted as necessary. East Side Councilman Dan Garodnick put forward a bill last October requiring that a copy of the approved plan be posted in a visible area on every site and available online from the DEP. He felt that noise complaints could drop if neighbors are better informed about projects.
Construction projects, however, are not always limited to these working hours, as developers can apply for after-hours work permits. The Department of Buildings is supposed to issue these permits for just five reasons: emergency work, public safety, city construction projects, undue hardship and projects which have low noise levels. However, in the first three months of this year, the city has already issued 13,831 after-hour variances. Applicants must pay an initial filing fee of $500 for a fourteen-day permit plus $80 each work day, and in 2015 the city received more than $25 million dollars for the 59,895 permits granted. In this same time period, only 431 applications were rejected, and 142 were revoked. Some feel that the number of after-hour permits being issued reflects the huge rise in new construction building, estimated to be over $40 billion in 2016, along with a shortage of skilled labor. Construction workers who are not union members often work at night and on weekends without receiving overtime pay, and they constitute an estimated 50-percent of workers on new buildings.
If you are being bothered by noise from a construction site it is unfortunately probable that the work has been approved and there is little you can do about it. With fines for violating noise laws, which increase exponentially from $2,500 to $,5000, and up, most sites do not work unless they have a permit.
However, repairs or alterations to existing owner-occupied dwellings of one or two families can be done on weekends between 10 am and 4 pm and work conducted outside of these times requires a permit and all work should not make unreasonable noise. If you feel that your neighbors are making an excessive amount of noise you can hire a consultant to take a measurement or contact 311. You could also consider presenting evidence to your building manager. The New York Times recommends that one way to combat excessive construction noise in your building is to get more involved. Speak to your board or even consider running for a board seat yourself, as a leadership position could give you leverage to influence how and when renovations projects are tackled. Another way to avoid having your life disrupted by construction is to research when major projects are set to begin in your neighborhood. You could find that a years-long project is slated to begin soon near your building and consider looking for a new home before it starts.