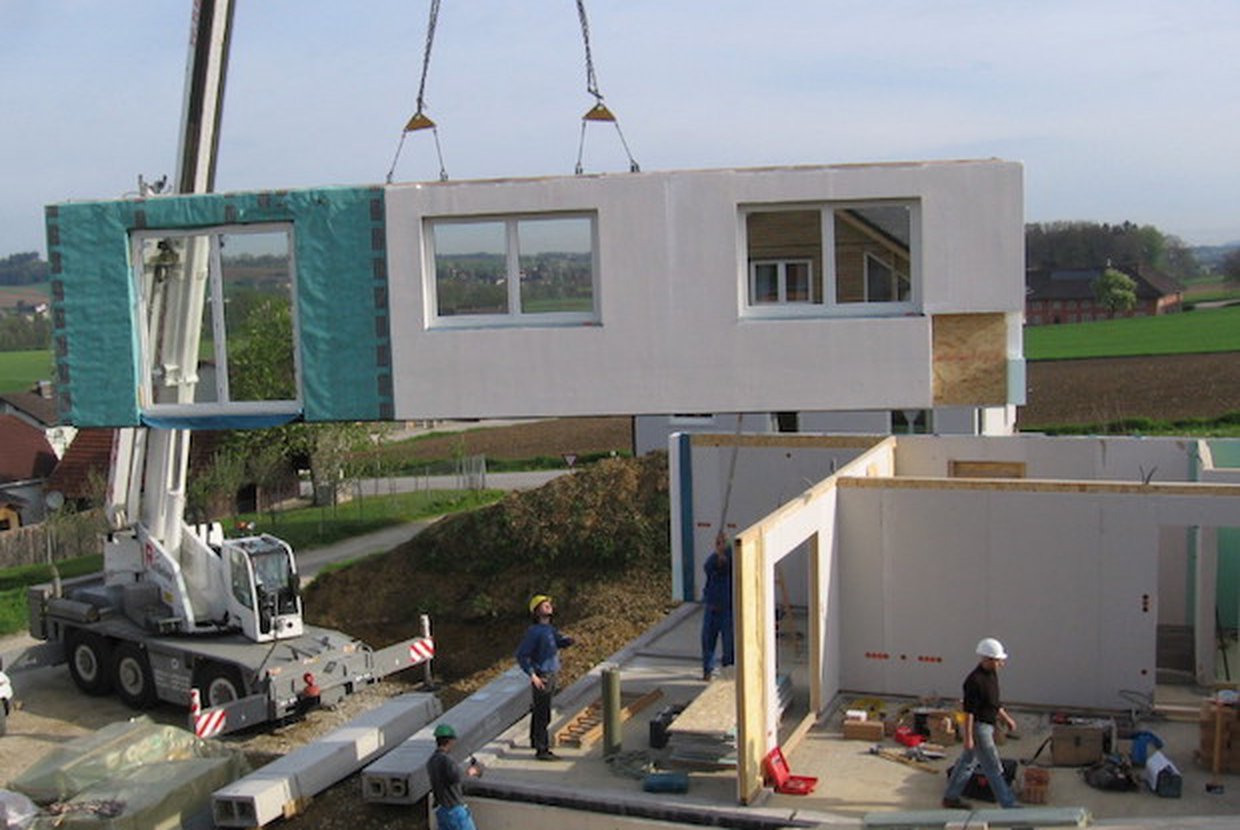 Prefab homes, homes that are constructed by prefabricated components, are quickly becoming popular due to their cost-efficient and "portable" nature. These futuristic houses are made by compatible pieces which are constructed off-site, and can be built up (or taken down) in a few days. They can be customized to satisfy their owners' specific preferences, and can be reconfigured and rearranged conveniently to fit whatever location they are placed in. Better yet, all are extremely eco-friendly and relatively affordable and many are in fact cheaper than normal homes.
Prefab architecture is quickly becoming a trend, and certain home companies have created some new designs that can be purchased and easily assembled. One such model, created by Magic Green Homes, is designed to look like a home straight out of The Hobbit. Complete with prefabricated vaulted panels for easy construction, all one needs to do is add geotextiles and soil to grow a "living green roof." Another model, called the "Net-Zero Unity Home", boasts not only its super eco-friendly design (it's LEED v4 Platinum certified) but also that it only takes 3 days to build. Even more impressive is the Bamboo-style prefab by Bamboo Living Homes, whose building team put together two homes in a record two days. This design is currently popular in Hawaii, but the company can ship the disassembled parts anywhere in the world to be reconstructed. Other designs range from stackable triangular modules to glass walled homes, with added modernistic qualities such as app-controlled temperature and lights and photovoltaic panels.
Although most prefab homes tend to be located in more rural areas and small towns, the trend has started to pop up in NYC. The Stack, a seven-story apartment building constructed entirely of prefab homes, is Manhattan's very first modular-designed building. Using cranes to lift the 56 box-shaped modules (which equate to 22 homes) on top of one another, this apartment took a mere 19 days to build. The design was created by Gluck+, and the modules were shipped to the city already equipped with all the household necessities, from kitchen countertops to mirrors. Complete with rentals ranging from studios to three-bedrooms, this modular building is a milestone of urban design, and a big step towards increased sustainable housing in NYC.
The Marriott has also hopped on the prefab trend, as the company is currently building its second modular-designed hotel in Oklahoma City. The Marriott's first prefab hotel resides just outside Sacramento in California, and is evidently the first of many, as the company plans to start constructing around 50 more prefab hotels by the end of this year. These hotels will be easier to construct and more efficient, while simultaneously cutting down on construction waste as well as costs.
Although prefab homes are relatively new, they are certainly up-and-coming, and have the potential to obtain a larger presence worldwide. This contemporary architecture is an innovation that gives a new meaning to the term "sustainable living", and in the increasingly energy efficient and environmentally friendly world we live in, it looks like prefab homes have a bright future.