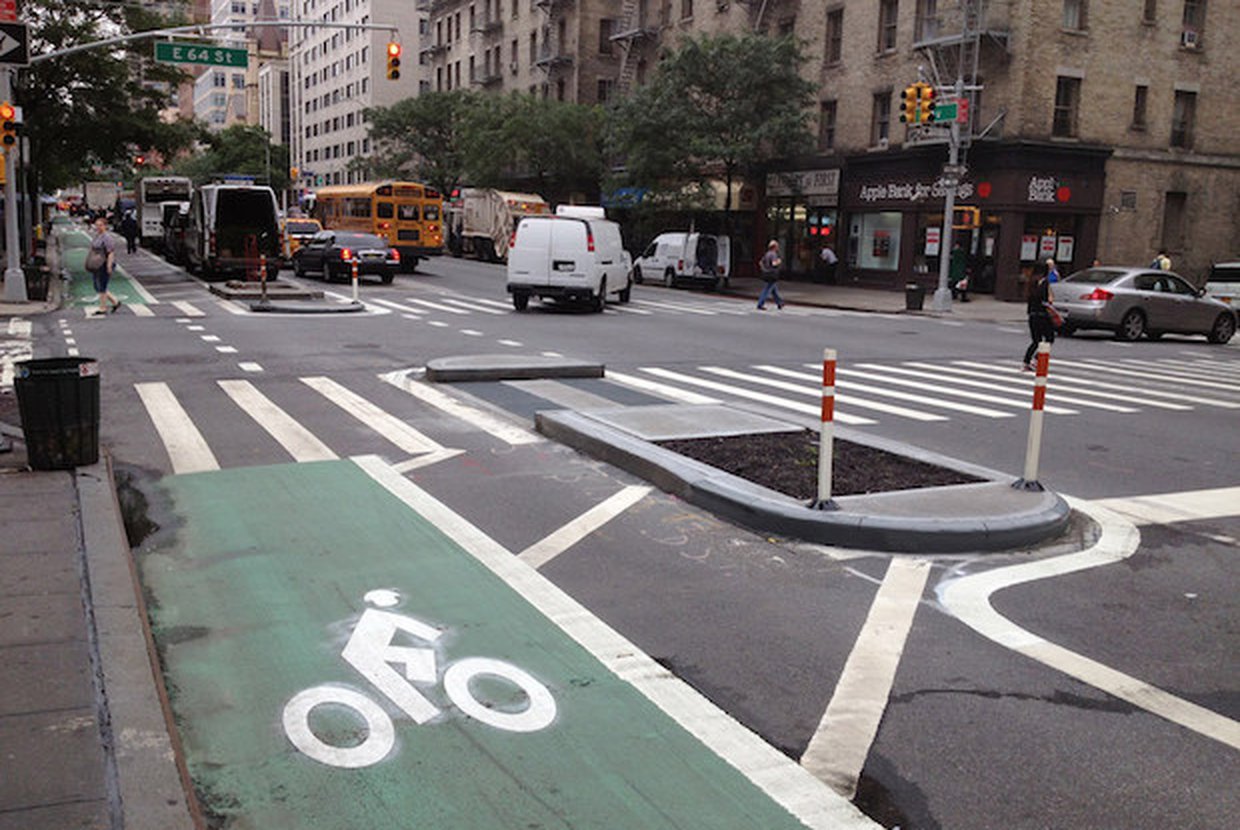 Biking has become more popular in New York City over the past few decades. As recently as a generation ago, it was a rarity to see someone biking in the city, especially to work. Now, the practice is so common that bicycles often outnumber cars on certain city streets during rush hour. A recent study conducted by NYC DOT called Cycling in the Cityhttps://www.elegran.com/nyc/neighborhoods shows various statistics regarding cycling trends in the boroughs, such as how many New Yorkers regularly ride bicycles (about 778,000) and the growth in daily cycling from 1990 to 2015 (350%). The numbers have inflated so much that New York has recently become one of the top cities for bikers in the country, according to Bicycling Magazine.
Due to the biking's increase in popularity, certain metro-area neighborhoods have further developed cycling-related services, some of which include increasing the number of bicycle storage units and miles of biking lines. The New York Times recently worked with StreetEasy to publish an article ranking the 10 best NYC neighborhoods for cyclists to live in. This list takes into account details such as the number of Citi Bike Stations in each neighborhood, as well as bike storage available in rentals, listings, and buildings. One of the top 10 neighborhoods is the Upper East Side, due to its close proximity to Central Park and the Hudson River Greenway. In this neighborhood, there are approximately 3 miles of bicycles lanes, 11 Citi Bike Stations, and over 800 units of bike storage available in various buildings. Slightly further down the list is Greenwich Village, with 4 miles of bike lanes, 16 Citi Bike Stations, and nearly 600 units of bike storage.
New York City has recently implemented many developmental improvements to help make traveling by bike easier. Over the past 11 years, the city has added almost 800 miles of bike lanes, coming to a grand total of more than 1000 miles. Additionally, Mayor Bill de Blasio is making a consistent effort to "grow the bike lane network", and recently stated his goal of increasing the number of city trips by bike to 6% by 2020 (the most recent statistic of commuting bikers as of late is 1%). In an interview with City Lab, Josh Benson, assistant commissioner for the DOT's street improvement projects, mentioned a few improvements beneficial to cyclists that will be implemented in areas such as the Hudson River Greenways and the East River Bridge. Since there are multitudes more cyclists in the city than ever before, the DOT is making a more conscious effort to improve this eco-friendly method of transportation. As stated by Benson, "cycling is continuing to grow faster than other modes of transportation", and this is something that can only make the city a happier and healthier place.