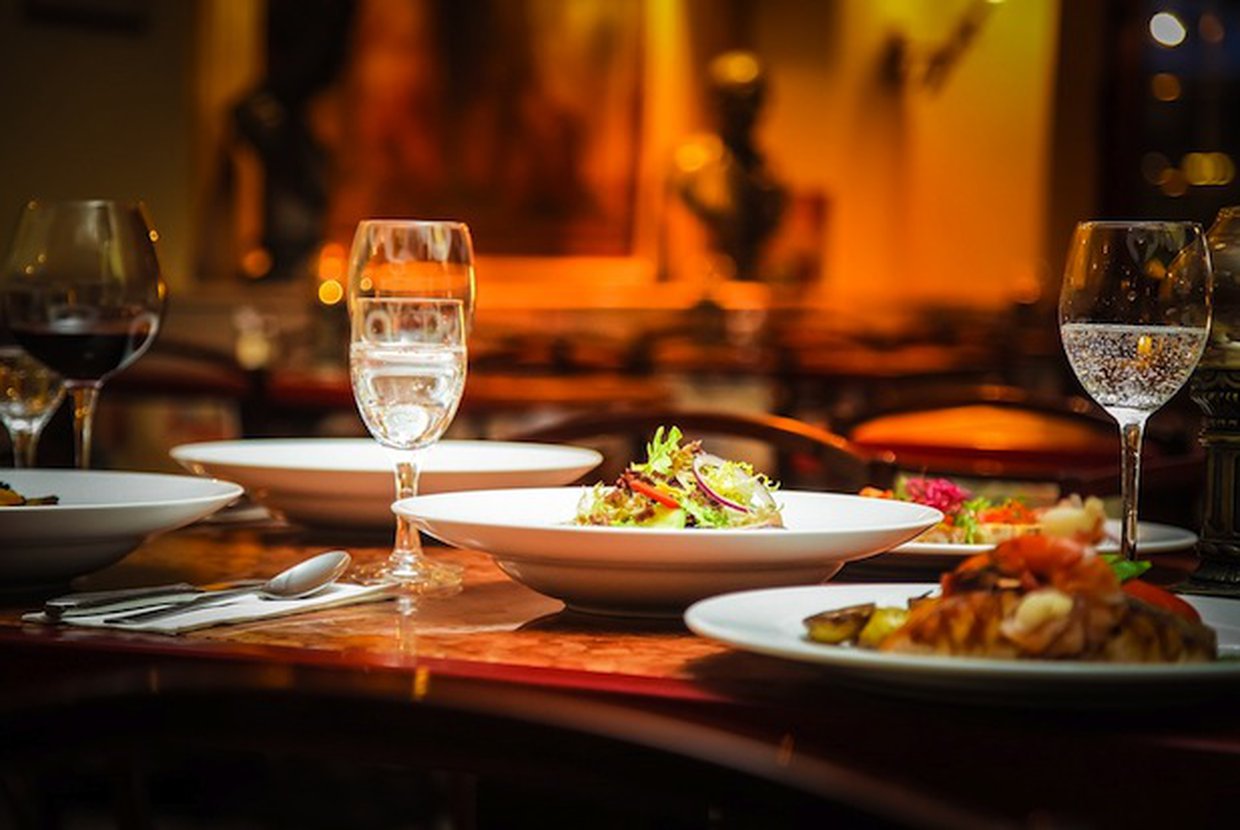 Next week, New York celebrates 24 years of its famous Restaurant Week. This year, three hundred and ninety fine restaurants, situated throughout the five boroughs, will participate throughout forty-one NYC neighborhoods. These restaurants represent cuisines from thirty-four countries and will offer diners exceptional and varied culinary delights at knockout prices from July 24th to August 18th.
Restaurant Week was initiated by Rainbow Room owner Joe Baum and the founder of the famous Zagat restaurant guide, Tim Zagat. Back in 1992, they persuaded ninety-four fellow restaurateurs to offer a three-course set-price meal over the four days of the Democrat National Convention, which was held in the city that year. Finding participants was not easy, as many proprietors saw it as a money-losing proposition, but some of the original participants included the Tribeca Grill, Window on the World, Tavern on the Green, Le Cirque and Montrachet.
The event turned out to be a huge success, not only keeping the Democrats well fed, but also enticing local residents into restaurants which would normally have been out of their price range, and turning a profit for those who took the chance and signed up.
Originally, the prix fixe reflected the year. So, in 1992 the three-course set meal cost $19.92, in 1993 it was $19.93, and so on, until the pricing scale was changed to promote specific year events. In 2012 the lunch menu price was $20.12 to promote the bid for the Olympics, and in 2009 it was $24.07 to reflect the city that never sleeps that is open 24/7.
In the early days of the event, one day during the week restaurants would offer small sample plates of their signature dishes, priced from three to five dollars, with one dollar from each plate being donated to charity. Over the years, many charities have benefited from the event and recently a great deal of money has gone to City Harvest, the non-profit organization which helps to feed hungry New Yorkers through the collection of excess food.
Initially, restaurant week was heralded with a headlining event on restaurant day, but this kind of promotion is no longer necessary, with diners eagerly awaiting the event and many consumers making reservations weeks in advance after perusing the menus posted online. Figures from Open Table reveal that since 2007 online reservations for Restaurant Week have generated around $108-million, and data shows an increase of 50-percent in the volume of business in some establishments.
The prix fixe price for three courses this year is just $29 for lunch and an extraordinary $42 for dinner. Thousands of diners are enticed in for a discounted gourmet meal, and many people take advantage of the offers to experiment with different cuisines, and to visit iconic venues like Delmonico's, established in 1837, and the Plaza Hotel's Palm Court. A fixed-price menu lets anyone enter and leave any restaurant secure in the knowledge of the price they will be charged. Although, in reality, people do actually spend more than the stipulated price, as drinks, coffee, taxes, and tip are not included.
Restaurant Week is now organized by NYC & Company, and it has grown into a major event which covers four weeks in mid-summer and another three weeks in the winter. While competition between NYC restaurants is normally fierce, during these periods, which are traditionally slow times for most restaurants, they all work together to promote the delicious and diverse culinary experiences of the city.