City Gardens: Challenges and Tips for Creating and Maintaining Them
Laura Schier
| July 13, 2017 | Published in
NYC Lifestyle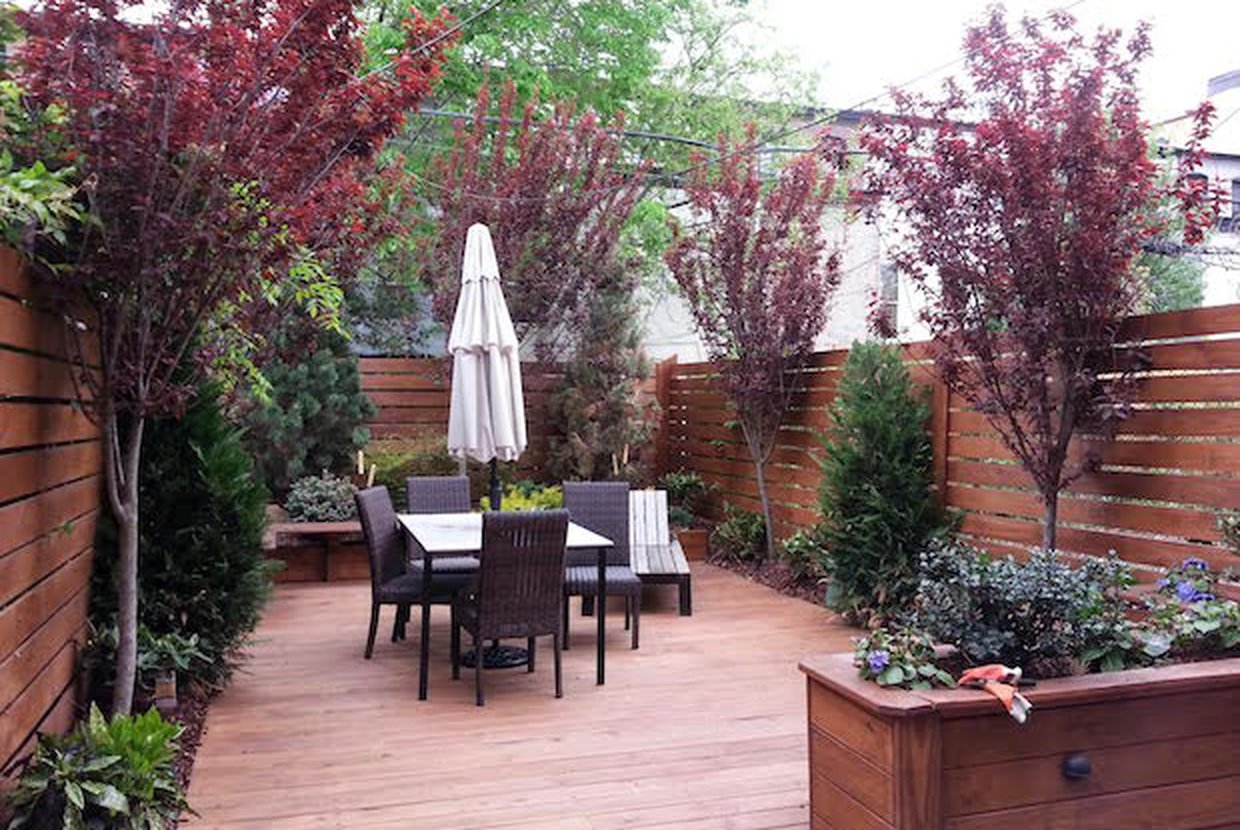 NYC residents seldom have access to a garden, and having the space for one is even more of a rarity. People who do have the space often struggle with the challenges of cultivating a garden in an urban environment. Creating an apartment garden, no matter how small, is definitely worthwhile, as it's nice to have a little oasis in the midst of the concrete jungle.
Building a city garden can be easier than one would think, and there are ways to get around the lack of space issue. An article on Gardenista details a few ways in which NYC prospective gardeners can work with the space they have. One such way is to acquire vertical plants, as these will only grow upwards and can therefore work in confined outdoor spaces. Another way is to use not-so-obvious spaces, such as fire escapes, to plant a few vines here and there. If your outdoor space doesn't get much light during the daytime, plants that can easily grow in the shade, such as apricot trees, are your go-to.
An important aspect of creating the garden is sketching out a plan, and ideal plans depend on how much space you have. For instance, if the space is relatively small and confined, a grid-like layout using squares and rectangles to place the plant-inhabited areas is the best option since it utilizes every square inch. Apartment residents looking for more privacy can consider planting more vertical plants such as hedges and trees. Once you've created your garden, upkeep is essential. Most plants require regular watering and pruning, so for people who have to travel frequently, it is more convenient to use plants such as sedums (large-leaved plants with star-shaped pink, yellow and white flowers), which don't need to be watered too often. Also, city-dwellers may want to avoid keeping fruit plants such as tomatoes in their apartments, as these could attract rodents. Finally, another idea to consider is to choose multifunctional furniture. For instance, small benches with storage space are useful because they can not only hold gardening tools but are also easy to move around if needed.
Varying types and sizes of outdoor spaces should be approached in different ways when creating a city garden. The New York Times details a few examples of NYC residents who creatively transformed the space they had into beautiful city gardens and backyards. One family in Manhattan who had an expansive outdoor space transformed the area into a backyard and garden, complete with fountains, native flowers, and sofas and chairs situated throughout the space. Another family living in Clinton Hill, Brooklyn, had a more limited amount of space and approached it a different way. They created a boardwalk-style deck and adding various types of flowers and leafy plants, transforming their narrow paved roof into a magnificent terrace with "beachy, Montauk feel."
For people living in NYC, green spaces are few and far between, and backyards are hard to come across when looking for an apartment. This is why using the space you have to create a little garden or even just plant a few flowers can make all the difference. City gardens can be difficult to create and maintain, but with a plan and theme, they can completely transform your outdoor space, whatever size it may be.