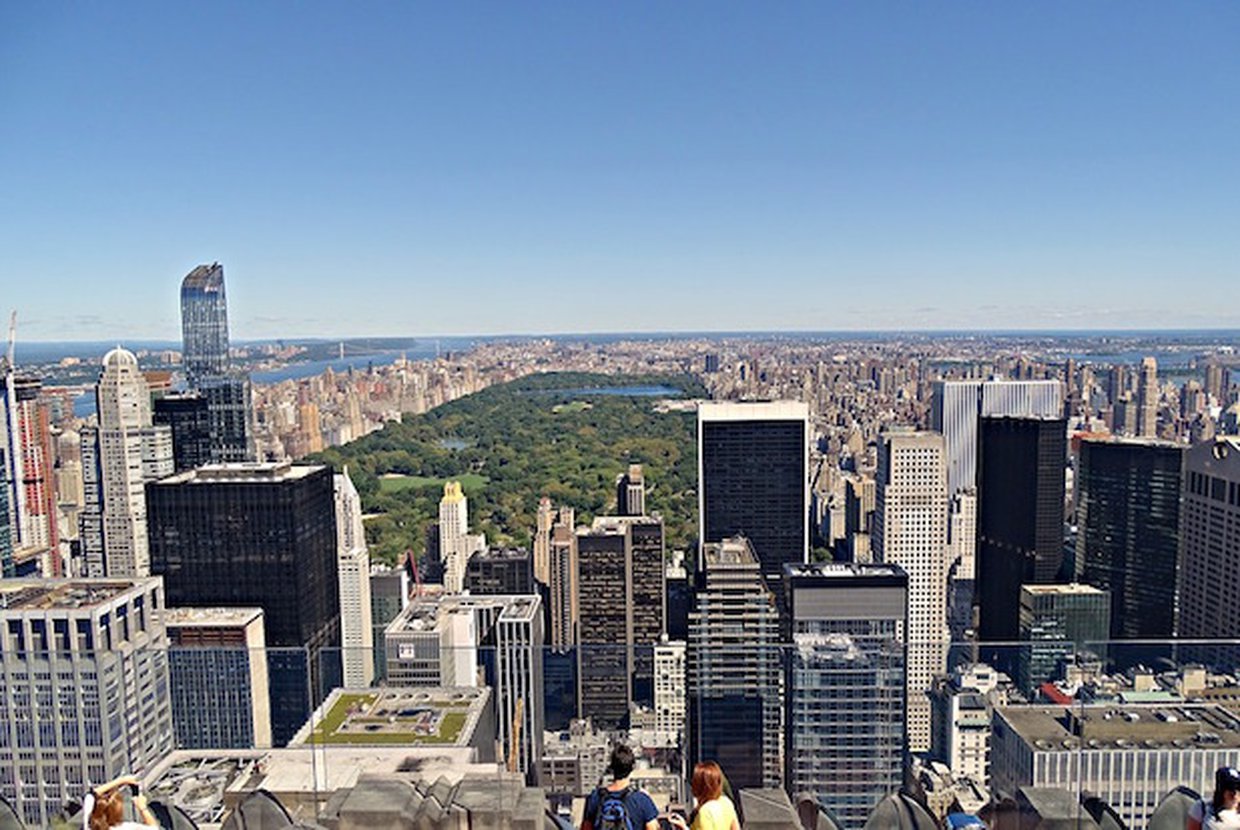 New York City has the potential to become completely powered by solar energy, an idea that has already been set in motion. Governor Andrew Cuomo and Mayor Bill de Blasio both have plans to make NYC go green over the next few decades. Solar panels will be a major part of this, and have already started popping up throughout the five boroughs. The number of residential projects designed to increase solar energy use has risen by over 5,100, with more on the way. Additionally, the year 2016 ended with over 8000 solar panel installations by the Department of Buildings, an increase from 1,819 at the onset of the de Blasio administration.
Both the city and its residents are making great strides to improve NYC's quality of life, and this is only the beginning. Mayor Bill de Blasio has issued a statement which dictates his goal to make all buildings more energy efficient by powering them with renewable energy (such as solar panels). He also set forth a plan to cut the amount of building-based emissions by 30 percent by the year 2025 and 80 percent by 2050, a long-term goal that could greatly reduce the city's air pollution. Governor Cuomo also has plans to cut down on air pollution, stating his goal that half of New York state's electricity come from renewable energy sources by 2030.
Mayor de Blasio has also implemented the LEED Law, a local regulation that requires most of NYC's new government-run building projects to qualify for and achieve a Leadership in Energy and Environmental Design (LEED) certificate. Projects that must qualify for LEED include public school buildings and residential buildings, and they have to meet certain such as standards maintaining potable water usage and limiting energy costs. This regulation has already left its mark on the city; from The Lucida, a residence on the Upper East Side that was actually the first to receive its LEED certification, to One World Trade Center, de Blasio's idea was a huge success. And currently, his plan to make the city greener is working, as NYC's air pollution is at an all-time low.
A big part of making New York more energy efficient will involve solar paneled roofs, and for New Yorkers who already pay top dollar to live in the city, cost might be a concern. However, recent solar paneling innovations by companies such as Tesla and Forward Labs, a startup from Palo Alto, might actually cost less than normal roofs. Currently, Tesla and Forward Labs are competing in the solar power market to make paneled roofs with the highest energy levels and the lowest costs, paving the way to a new era of energy efficiency. Forward Labs is already taking preorders for their first production release in 2018. CEO Zach Taylor boasts that this innovative roof design "looks great, optimizes energy output, and accelerates the return on investment." This is good news for NYC residents who not only want to go green, but also want to save money doing so. These innovations, combined with Mayor de Blasio and Governor Cuomo's new plans, show that the future is bright for a greener NYC, and this future might come sooner than expected.