What is Happening to NYC's Subway System?
Laura Schier
| July 06, 2017 | Published in
Neighborhood News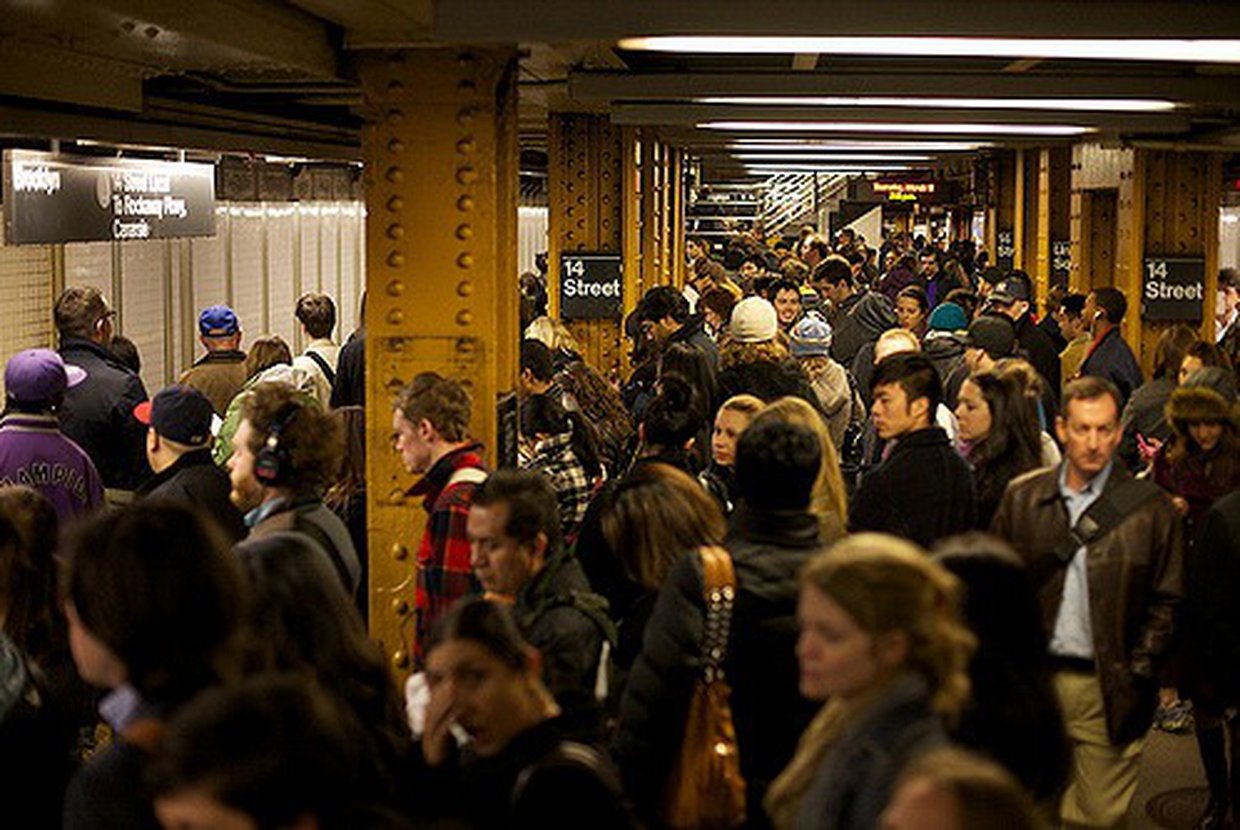 Each month, NYC's subway system experiences nearly 75,000 delays, and some subway lines arrive at their destinations late over 50% of the time. A few weeks ago an F train stalled, trapping commuters for over an hour with no air conditioning in unbearable heat. Very recently, 2 subway cars derailed after the train lost control, resulting in over 30 injuries and people questioning how safe the system really is. Many of the subway's technology systems are over a century old, and The Metropolitan Transit Authority (MTA) is scrambling to modernize the outdated machinery as delays and other issues get worse.
As problems arise, commuters have started to notice and consequently have begun to share on social media the various instances in which their commute has been interrupted. One such post details the horrific situation in which an elevator at a subway stop in Brooklyn malfunctioned, trapping 20 people inside. Another post mentions a water main break, which flooded the entire Court Street Brooklyn Heights station with dirty water. Yet another instance involved a major power outage at the Seventh Avenue station caused by equipment failure, which led to delays on at least a dozen different subway lines.
These transit system malfunctions are causing more problems than aggressive tweets and annoyed commuters. Transport economist Charles Komanoff conducted a study showing that they are also starting to affect New Yorkers financially, and might cost NYC commuters up to $1.4 billion for the year of 2017 alone. This study mainly takes into account the lost time of waiting on platforms for delayed trains and being stuck inside stalled ones. It also includes the cost commuters will have to pay driving to work and using rideshare apps instead of the subway, a transition that will lead to worsened road conditions. Komanoff stated that if the solutions to these problems are simply operational (which they seem to be), the MTA should be willing to spend the same amount to fix the system that it is currently costing NYC commuters to use it.
The time and money it will cost to complete these upgrades would certainly be worth it; The New York Times predicts that a modernized network of signals will result in trains with the ability to run closer together and therefore more frequently, enabling more people to ride the subway over a shorter period of time. Thankfully, MTA officials have already begun the upgrading process, currently working to replace outdated cable equipment and tracks. MTA employees have been working nightly to replace the old switches and cables in certain stations such as 34th Street in Midtown South, and MTA's subway department head Wynton Habersham says that he is considering closing entire subway lines in order to repair and upgrade the system as fully as possible.
Although the MTA is making efforts to modernize the subway system, this will not be a quick process. The subway has actually already undergone improvements to upgrade signals and technology; two decades ago the transit agency began the upgrading process, and the result is only one modernized subway line today. The entire process is expected to take at least 50 years and could result in costs of up to $20 billion. It looks like commuters will have to get used to the delays and issues; it might be a long time before they can enjoy an easy and problem-free commute on the subway.