South Ferry Station Reopens, Relieving Commuter Congestion
Laura Schier
| July 19, 2017 | Published in
Neighborhood News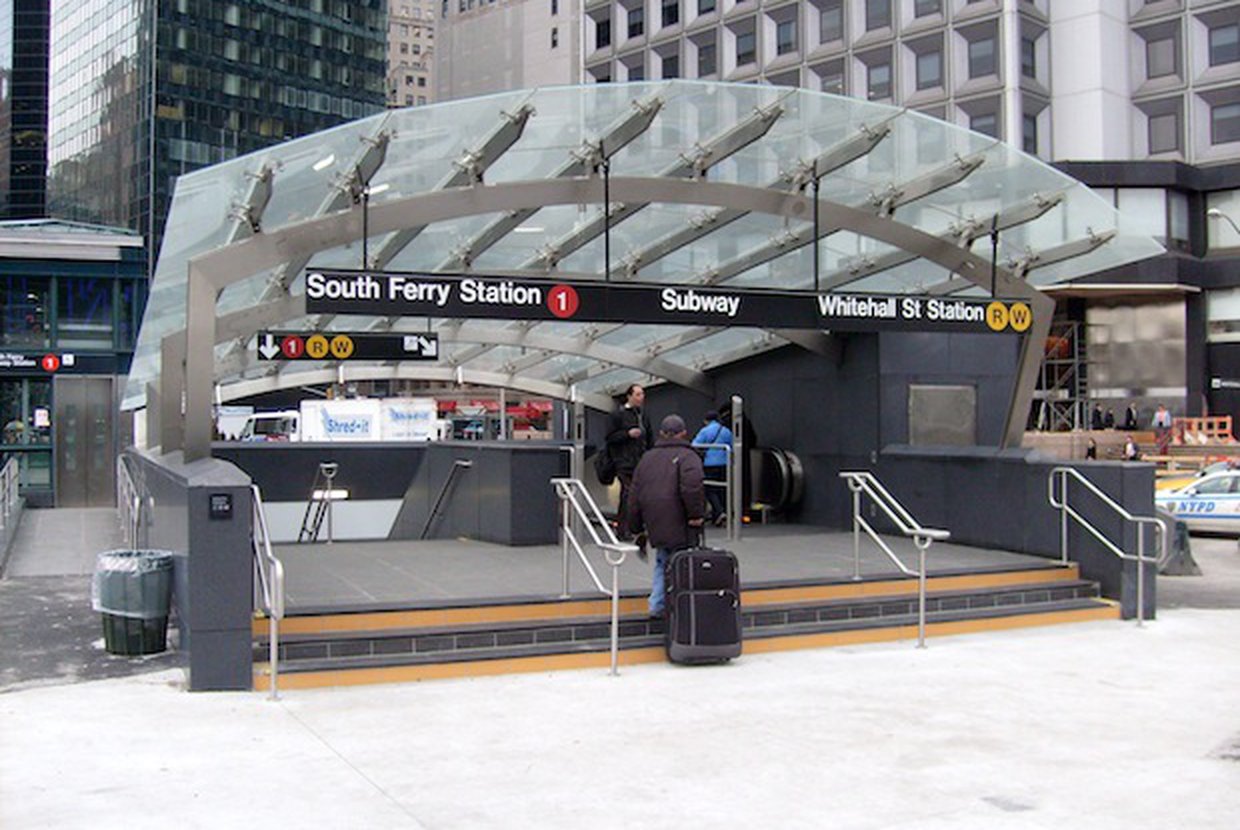 After a five-year shutdown for maintenance and repair, the South Ferry station has finally reopened. This is good news for commuters coming from areas such as Downtown Brooklyn and Greenpoint who for the past 5 years were forced to use the Old South Ferry station, which was antiquated and mediocre at best. Now, New Yorkers get to enjoy the new-and-improved subway, making for the best (and only) good piece of MTA news over the past few months.
The reason behind the South Ferry shutdown was its complete destruction in 2013 by Hurricane Sandy. Unfortunately, the station was only two years old at the time of the Superstorm; after years of using the old station, the new one, located right next to New York Harbor, was built and officially opened in 2009. With costs of around $545 million, this was a huge improvement for NYC's subway system, which hadn't opened a new station since 1989. When the hurricane struck, the South Ferry station was one of the hardest parts of the subway to be hit. The new station was flooded with 15 million gallons of sewer water and sludge during the storm, submerging everything from the tracks to the mezzanine. Consequently, everything was destroyed, including all the mechanical and electrical systems, and the station was forced to close indefinitely until it could be fully repaired and renovated. This subway station was essential to commuters and its shutdown was a major change for many New Yorkers, who had to find an alternate way to get to work. MTA Chairman Thomas Prendergast said that in 110 years, the subway had never experienced this much damage.
During South Ferry's repair, commuters had to go back to using the old station, a decrepit, tiny area where riders had to be in the first five cars to exit the train. Although this was a hassle, it allowed MTA employees to work around the clock to repair the damaged station. Over the past five years they have put in countless hours to renovate the parts of the station that could be salvaged and rebuild those that couldn't (such as the electrical systems).
Repairment costs of the South Ferry station reached $369 million, a substantial amount but for a project worth the cost; today the gleaming new station is not only more convenient for Brooklyn commuters, but better protected against the elements as well. Now, it's fully equipped with track flood log tunnel barriers, vents, manholes, water pumps, and sealed ducts that the station did not previously have. In addition, there is an air-tempered circulation system, a new innovation which keeps the station cooler in the summer and warmer in the winter). Not only is the South Ferry station back, but it's better than ever before, leaving New Yorkers more satisfied with their commute.