How is Tourism Impacting New Yorkers?
Laura Schier
| July 10, 2017 | Published in
Neighborhood News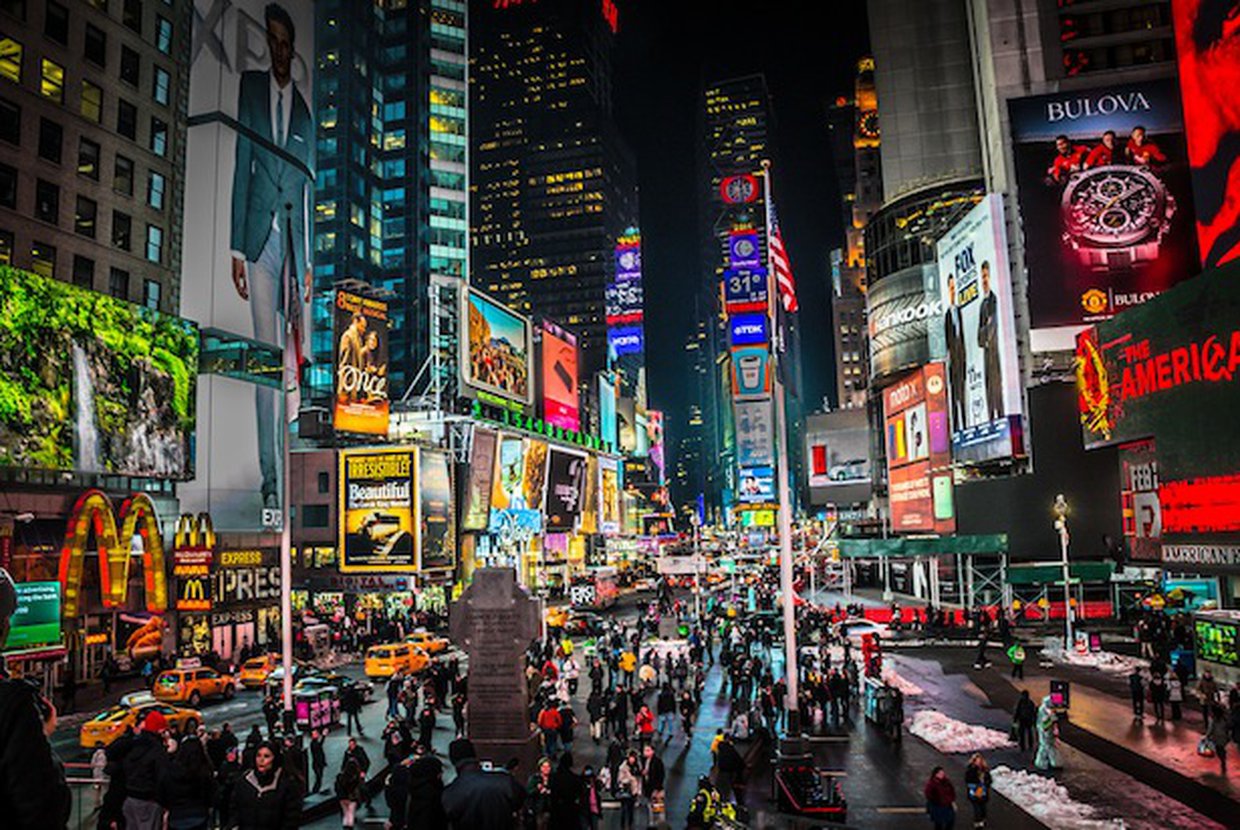 Most major cities experience an influx of tourists each year, but NYC tops the charts with record-breaking numbers 7 years in a row. This year around 62 million tourists are expected to visit New York, an increase of about 1 million from 2016. But with the increase of overcrowded streets and hotels, residents of NYC neighborhoods have started asking the question of whether this dramatic influx of tourism is good or bad for the city.
While tourism is generally considered to be a positive thing for cities, especially when it brings in an increase in revenue, that doesn't mean residents are always pleased when tourist season comes around. In Venice, Italy, residents have taken to the streets with their anger by posting signs saying "Tourists Go Away!!! You Are Destroying This Area." The government responded to this by putting restrictions on the number of tourists that can visit certain popular sites at a time. Barcelona's mayor Ada Colau stated that tourism is "a threat to the way of life in the city", and city officials recently implemented a law that not only regulates the amount of hotel beds available to tourists but also stops the construction of new hotels. While NYC officials have yet to implement similar tourism-restricting policies, New Yorkers have been expressing their frustration with the influx of tourists for years. A few years ago an anonymous NYC artist, fed up with some slow-walking tourists, painted 2 lanes on the sidewalk, labeling one "Tourists" and the other "New Yorkers". A Chelsea resident posted flyers in the streets urging tourists to stop sitting on the stoops of apartment buildings and to be more considerate of the residents in the area, showing that some feel these visitors are intruding on their lives.
While some NYC residents may be frustrated with tourists, there are multiple benefits to visiting the city for out-of-towners, such as being able to learn about NYC's unique culture and history. New York is regularly ranked as the top place to visit in the U.S., and NYC's iconic landmarks such as The Statue of Liberty, Central Park, and Times Square are just a few of the many sites that represent the iconic history of the city and the country. And soon there will be even more: 2 months ago the city's destination marketing organization NYC & Company announced "'New' New York City", an innovative marketing campaign that will put more tourist destinations in all of the five boroughs. Projects that are currently underway include NYC's first outlet mall and an observation wheel, scheduled to open in 2018 on Staten Island's waterfront. 'New' New York City is also creating events which will take place in each of the five boroughs yearly, such as the New York City ePrix (July 15-16, 2017), World Pride (coming in 2019), and the International Indian Film Academy Festival (July 14-15, 2017).
Also, it's worth noting that despite New Yorker's frustrations, an increase in tourism can serve to benefit the city's residents. Mayor Bill de Blasio has stated that tourism increases the amount of people investing in NYC creates more travel and tourism-related jobs, bringing down the rate of unemployment. There are currently over 375,000 NYC jobs involving tourism, a number which includes the 15,000 newly created jobs in 2016. De Blasio encourages tourists to visit, saying it is beneficial for them to learn about the city's cultural diversity, and that he welcomes all future visitors.
So is the rush of tourists pouring into NYC a positive or a negative? It could really go either way, but it seems that this influx is helping the city more than hurting it. Although the streets can get overcrowded with too many visitors, tourism can really benefit the city by providing more jobs for its residents, increased business for landmarks, sites, and shops, and more opportunities for people to learn about the history and culture of NYC.