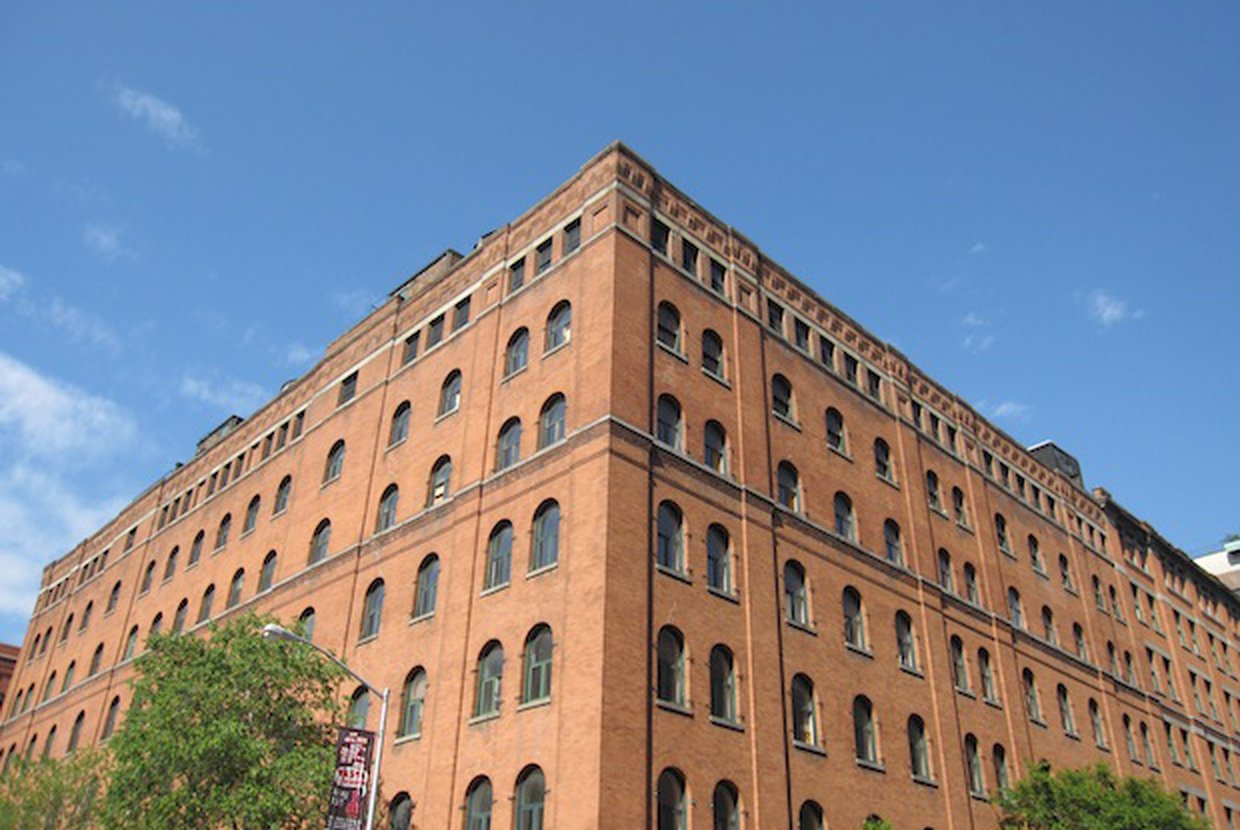 After a long day on set or in the studio, many A-list Hollywood stars come home to 443 Greenwich Street in Tribeca, a former factory that has been revamped to house some of NYC's most high-profile celebrities. Recently, Jake Gyllenhaal dropped an impressive $8.63M on a 2,868 square foot apartment, making him neighbors with other A-listers like Justin Timberlake and Jessica Biel, Meg Ryan, Jennifer Lawrence, Ryan Reynolds and Blake Lively, and Harry Styles. Although developers are obviously hesitant to say exactly who else calls 443 Greenwich Street home, it's been reported that about 90 percent of the residents there are "household names."
The building used to be a 200,000 square foot book bindery until developer Nathan Berman worked his magic and transformed it into an ultra-luxurious condo building. With 7 stories, 53 individual units, a state of the art fitness center, landscaped roof deck, stunning lap pool, children's area and wine cellar, it's easy to see why celebrities and high-profile New Yorkers drop big bucks to live here.
443 Greenwich is located in Tribeca, a high-end neighborhood filled with beautiful cobblestone streets and brunch spots frequented by Manhattan's elite. Inhabited by various celebrities and families, Tribeca is popular for its community-minded residents and quiet, casual vibe. Here, NYC residents can enjoy a slew of beautiful parks, swanky restaurants, Soul Cycle, and boutiques; there is something for everyone. This neighborhood is hip and trendy yet calm at the same time, making it a highly desirable destination in the city that never sleeps.
The popularity of Tribeca has skyrocketed over the past few decades. In 1980, the area was virtually empty and inhabited by few. But a few years later, Tribeca real estate was soaring as gourmet food stores and restaurants started popping up on the map. Today, this neighborhood is not only an ideal place for the elite with its lavish eateries, but also a good spot for families with its high-in-demand public schools. Its elegance and friendly atmosphere have made it one of the most sought-after spots in Manhattan.