At Summer Streets, Experience NYC Like Never Before
Laura Schier
| August 07, 2017 | Published in
Neighborhood News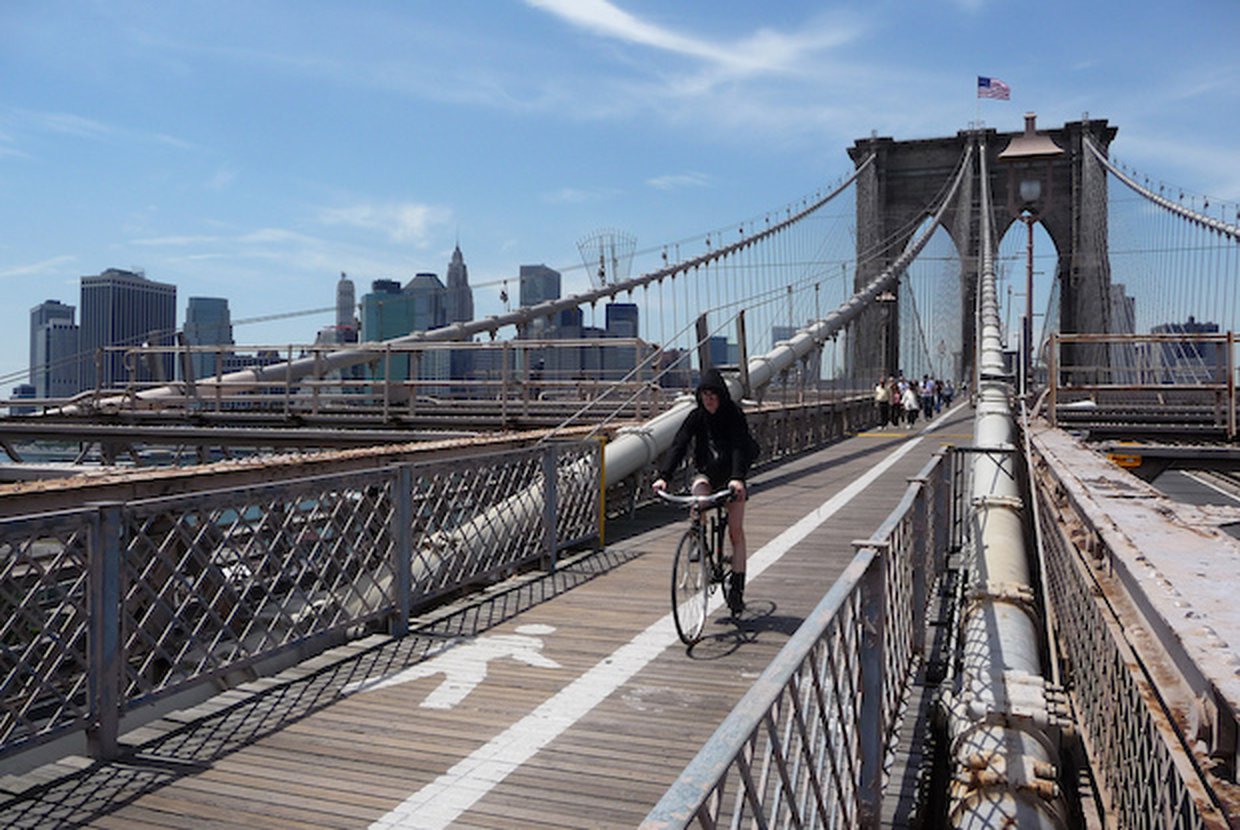 This past Saturday New Yorkers may have noticed that Park Avenue, one of NYC's most prominent roadways, was filled with bicycles instead of cars. That is because Saturday, August 5 marked the beginning of the 10th annual Summer Streets, an event which makes Park Ave car-free to give people an opportunity to experience it in a new way.
Summer Streets, organized by The Department of Transportation, blocks off nearly seven miles on Park Avenue for the next two Saturdays, allowing cyclists to ride their bikes from Downtown Manhattan to the Upper East Side. The start and end points are City Hall and Central Park, respectively. The event takes place annually on three consecutive Saturdays in August, and has become more popular than ever over the past 10 years. Last year nearly 300,000 people came to the event, and this year there is the possibility of an even bigger attendance, especially since biking has become increasingly popular in NYC. The theme for this year is "storytelling through the five senses", to show New Yorkers that by riding a bike through the streets of NYC instead of driving a car, they can experience the city in ways that they never have before. A press release details the theme, stating that it offers "the public unique moments to experience the streets in new ways -- to see, hear, taste, smell, and feel at a heightened state as if for the first time."
There will be six "rest stops" situated along the seven-mile route, which each have a different activity for bikers to partake in. One activity is a miniature water park where bikers can take a break and cool off. The water park will have an obstacle course, glide rails into pools of water, and various slides for kids to enjoy. Another activity involves an exhibit which incorporates the sense of smell to go along with the five senses theme. Sponsored by the Museum of Food and Drink, this exhibit tests participants by having them identify different scents. There is even a huge zipline, a Summer Streets activity that has been highly popular over the past few years. The activities in store for this year are a far cry from when dumpster pools were the event's biggest attractions a few years ago.
The first Saturday of Summer Streets just took place a few days ago, but if you missed it, there is no need to worry; the event will take place again on Saturday, August 12, and Saturday, August 19. This is a wonderful and unique opportunity for New Yorkers to experience one of the city's biggest and most well-known streets, and participate in some fun summer activities. Not to mention that the entire event is free!