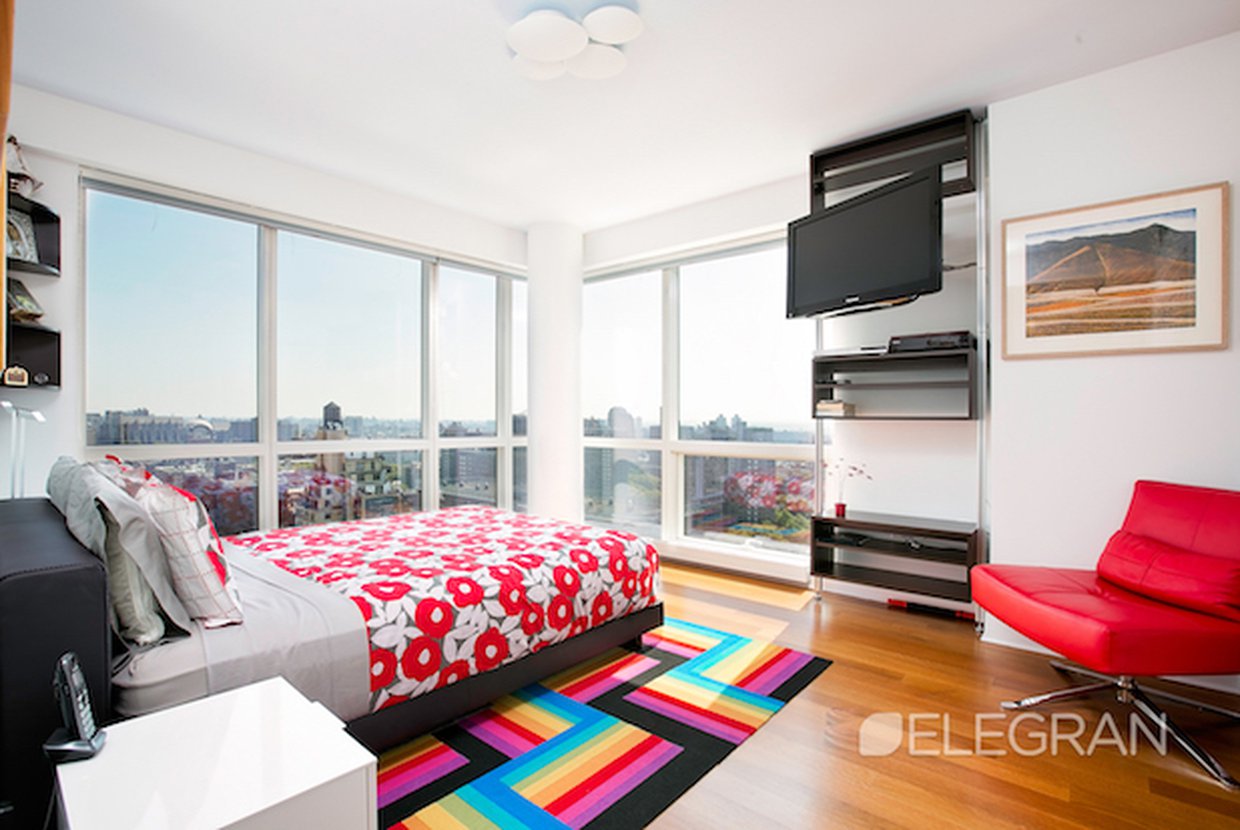 Home sales in NYC saw an increase of 15 percent in the second quarter of 2017 compared to the same quarter last year. This number is no surprise to Elegran real estate agents, who were able to leverage the strong Q2 market into a very successful first month of Q3, closing major deals and securing massive exclusive listings.
Neighborhood: Upper West Side
Building: 308 West 103rd Street
July Deals Closed For: $6,800,000
The Upper West Side is a remarkably diverse community where it's possible to find everything from an affordable one-bedroom to a luxurious townhouse. This neighborhood's abundance of green spaces makes it the perfect place for families or anyone who is hoping to take long strolls in the park without having to leave the city. The current median sales price for a home in the Upper West Side is $1.1 million, but those who are looking for a more lavish lifestyle will have no problem finding larger, more expensive homes.
This past July, Elegran agent Thomas Duger sold several apartments at 308 West 103rd St in the Upper West Side for $6.8 million. This post-war, mid-rise building is located on a classic Upper West Side street, just steps away from Riverside Park. Inside, there are light-filled apartments with hardwood floors as well as a part-time doorman, a live-in super, a laundry room, and more.
Neighborhood: Flatiron
Building: 55 West 17th Street
July Deals Closed For: $4,294,990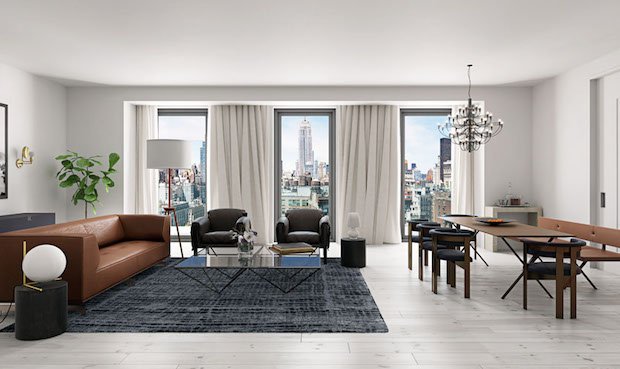 A living room at 55 West 17th Street 
The Flatiron district is named after the landmark Flatiron building, just one of the many beautiful architectural achievements in the area. This may be one of the many reasons why this neighborhood has a low turnover rate, since once people buy a home in Flatiron they never want to leave this lovely area. The median price for an apartment in this neighborhood is $2.2 million, and residents get to enjoy a type of peace and quiet at night that is rare in NYC, since Flatiron is at its busiest in the afternoons and during cocktail hour, but relatively quiet at night.
In July, agents Andrew Warren and Heather Glotzer sold a $4,294,990 home in Flatiron at 55 West 17th St. This contemporary building was designed by Morris Adjmi Architects to complement that architecture of the neighborhood with a facade of Danish white brick and several classic details throughout. The many amenities in this luxury residence include a fitness center, screening room, residents' lounge, landscaped terrace, and more.
Neighborhood: Greenwich Village
Building: 77 Bleecker Street
July Deals Closed For: $2,400,000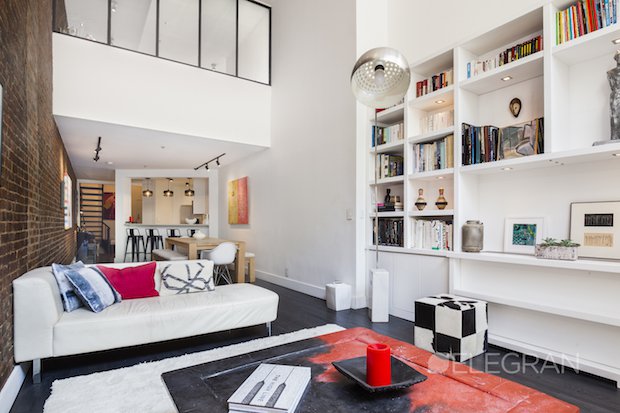 A living room in 77 Bleecker St. 
When people think of the history and culture of NYC, Greenwich Village is one of the areas that often comes to mind first. While the landscape of the area has changed dramatically over the years, the neighborhood has managed to maintain a balance between its luxury townhouses and buildings, bars, and cultural centers that harken back to the days of beatniks. The median sales price for an apartment in this area is $1.6 million, a price many New Yorkers are willing to pay to call the tree-lined streets of Greenwich Village home.
Last month, agents Nick Anable and Seth Podell sold a $2,400,000 home on the most iconic street in Greenwich Village - Bleecker St. Bleecker Court is a classic pre-war building constructed in 1930 and designed by Avinash K. Malhotra, just a short walk from Washington Square Park. The building features beautiful, bright apartments as well as a full-time doorman, laundry in the building, and additional storage in the basement.
Neighborhood: Yorkville
Building: 389 East 89th Street
July Deals Closed For: $2,382,450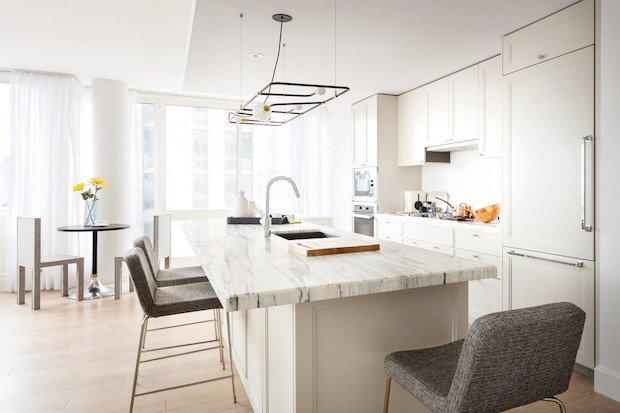 A kitchen at 389 East 89th St 
Yorkville is a neighborhood on the rise and its popularity has skyrocketed over the past few years. While once known as an area that was great for college students due to its affordability, it's now common to see new, lavish, luxury developments in this area thanks to its excellent location and new and improved transportation options.
In July, agent Kevin Huang sold a $2,382,450 home at 389 East 89th Street in Yorkville. This gorgeous building with features by leading interior designer Paris Forino. Inside are spacious homes with lots of natural light, beautiful modern kitchens and bathrooms, and a host of luxury amenities including a fitness center, children's playroom, landscaped roof deck, 24-hour concierge, and an event space for entertaining guests.
Neighborhood: Upper West Side
Building: Ariel East
August Listing Total: $5,850,000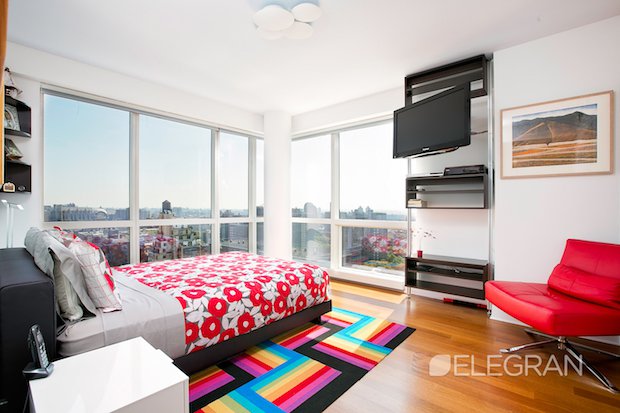 The bedroom at Ariel East apt 22/23A
Agent Elisabeth Mohlmann has a stunning new $5,850,000 listing in the Upper West Side at 2628 Broadway. This spacious 3265 SF duplex on the 23rd floor has three expansive bedrooms and two additional library or office rooms. There is a large living room/dining room, open chef's kitchen with Viking appliances, hardwood floors throughout, and Siberia marble flooring in the two spa-like bathrooms. All of this in the Ariel East, a building that exemplifies classic Upper West Side charm and modern luxury with a La Palestra gym, pool, 24-hour concierge and doorman, playgrounds, and more.
To learn more about any of these listings, visit Elegran.com