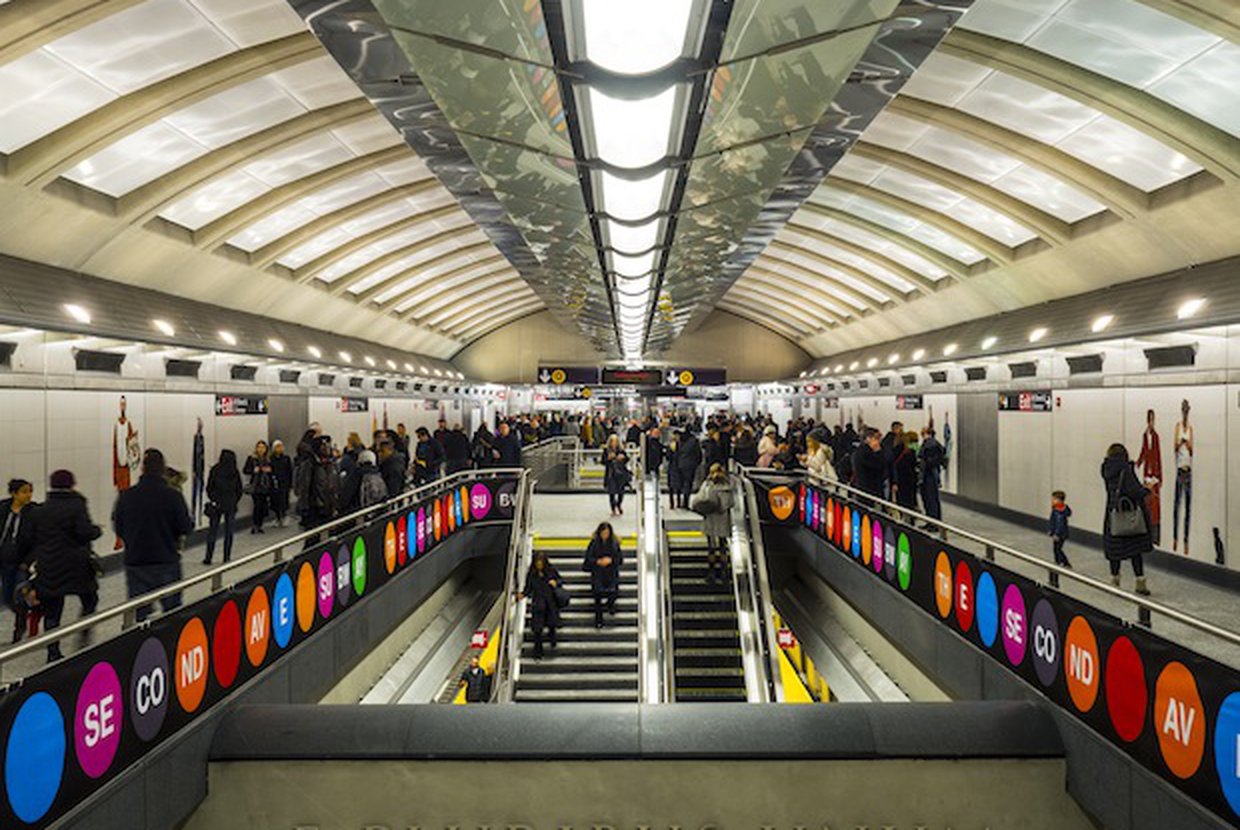 The Second Avenue extension of the Q line subway goes straight through Yorkville, an Upper East Side neighborhood which previously had few transportation options. Now that this line has been running for six months, Yorkville has become a popular place to live, and developers are flocking to the area with development plans underway.
According to Halstead Property Development Marketing and Brown Harry Development Marketing, more than 12 new developments are currently planned to rise along the Second Avenue route. One such development is the Vitre, a 21-story rental which will officially open in summer 2018. Sales began last month for the one- to three- bedroom apartments, with the least expensive starting at $915,000. The subway line extension has also risen prices in the area to record highs. The latest report of average sale prices in the Second Avenue area, done by CityRealty, was a record $1,486 per square foot on June 23, the highest price level Yorkville has seen in five years. Brokers are saying that the latest wave of developments offers more luxury apartments than ever before, with many new affordable rentals as well.
The extension of the Q line is good news for Yorkville, which has become an increasingly popular Manhattan spot. In fact, the subway route has contributed to the area's popularity so much that it was predicted to be Manhattan's hottest neighborhood to buy or rent an apartment in 2017 by StreetEasy. Although many have long been fond of Yorkville's community aspects, the neighborhood hasn't really been a popular spot until the recent boom. Now, with the addition of the Second Ave. subway route, more New Yorkers are moving into apartments in the area, and new restaurants are opening. Local resident Shai Shustik, who moved there in 2007, told the New York Times that "now you can feel better energy around here."
Along with the new subway line, there are several other projects in development that could further boost the popularity of this area. One proposal by AvalonBar Communities calls for a park and three public schools, as well as 1,100 new rental units. They would use the area between East 96th and 97th on Second Ave for rentals, a block which had previously been used for subway equipment storage. As this space is located directly above the new subway line, it will certainly be an ideal spot once the rentals are developed. Second Ave. rental sales are already up 27% over the past five years, and the arrival of these new apartments will likely cause a further increase.
Clearly, Yorkville is on the rise. As new developments and new residents continue to flood this neighborhood, prices have nowhere to go but up, so those interested in buying homes in Yorkville should act fast.