When It Comes To Price Per Square Foot, Manhattan Is The Place To Beat
Diana Eastman
| August 31, 2017 | Published in
Real Estate Market Trends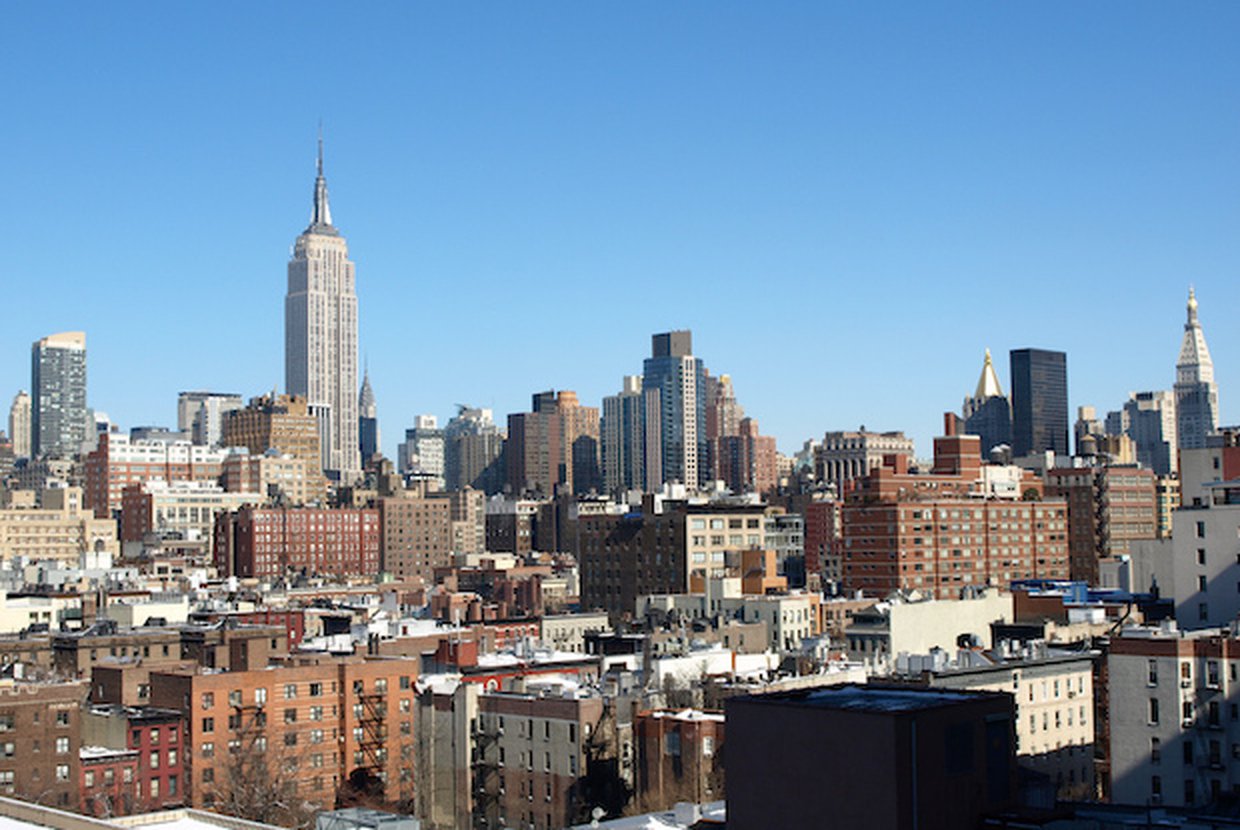 San Francisco and NYC go back and forth in the battle to earn the title of America's most expensive place to live. San Francisco usually ends up on top, dominating NYC in areas like median rent costs ($3,490 for a one bedroom apartment in San Francisco vs. $3,280 in NYC.) But a recent study compared just Manhattan to other major cities, and the results weren't that surprising: Manhattan is the most expensive area in the U.S. to live based on price per square footage.
The average Manhattan apartment is sitting at $1,773 per square foot. In San Francisco, the average price per square foot is $1,185, and Boston comes in third at $751 per square foot. The analysis took it a step further and looked at the lowest price per square footage in Manhattan compared to the same type of properties in San Francisco, and Manhattan came out on top again. Broken down, this means that in some areas, you can get a compact two-bedroom apartment in NYC for the same price as a stunning home on a hill in California.
The lowest price per square footage ratio in Manhattan was $437, where a buyer can find the same square footage for $359 per square foot in San Francisco. Same thing was found for the priciest apartments in each city. Sting's apartment in Manhattan overlooks Central Park, is 5,417 square foot and on the market for $56 million, making it a little over $10K per square foot. The most expensive living in San Francisco is 2006 Washington and is listed as $4,298 per square foot.
The analysis didn't factor in short sales or foreclosures, pocket listings, or properties with rent controlled tenants living in them. And even with these exclusions, Manhattan still beat out other major cities like Los Angeles, where the average listing price is $417 per square foot and New Orleans where the average is $259 per square foot.
The price per square foot analysis doesn't paint the full picture of what a neighborhood has to offer at a particular price point. What it does say, in conjunction with similar real estate trends in both NYC and San Francisco, is that buyers get more space for an apartment in San Francisco than they would in areas like Chelsea or Tribeca, but buyers are willing to pay more for the same square footage for the benefits that come with living in NYC.