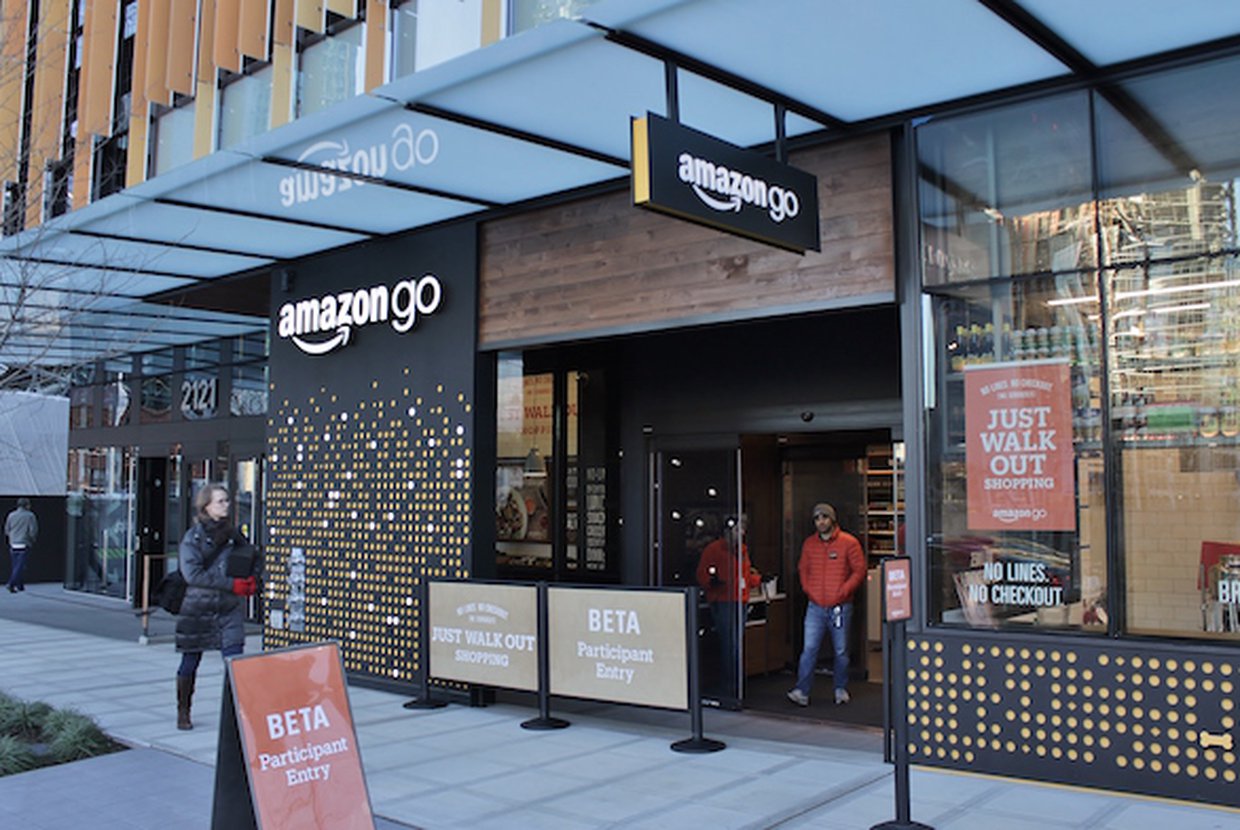 Amazon has just signed a 360,000 square feet, 15-year lease with Brookfield Property Partner's 5 Manhattan West, and will officially be New York's main location for Amazon Advertising. This is a welcome addition to the Far West Side, as Amazon will fit right in with some of the world's biggest law and financial firms currently situated in the area.
This new site will serve as a hub for software engineers, economists, and data analysts, and will take up all of the sixth and seventh floors, bringing the 1.8 million-square-foot building to a 99 percent occupancy rate. 5 Manhattan West is still currently being constructed and will be composed of 6 million square feet of office space once it is finished. Other tenants in the 16-story building, located on 10th Avenue between 31st and 33rd streets, will include the notable J.P. Morgan Chase and Whole Foods. The building will be part of an eight-acre, six-building set of developments that Brookfield is constructing on the West Side, some of which will include residential space and a boutique hotel.
The deal was forged by brokers and in-house professionals such as Josh Stuart, Bill Peters, and Derek Trulson representing Amazon. According to Governor Andrew Cuomo's office, Amazon's new location is expected to create 2,000 new jobs with annual earnings at an average of $100,000 and will invest $55 million to create energy-efficient standards for the new space.
Over the past few years, Amazon has expanded its list of locations in New York. In Brooklyn, the e-commerce company invested $9 million into a videography and fashion photography studio and has a 350,000-square foot administrative office in Midtown Manhattan as well. It is planning to expand further, by opening its very first distribution center in New York, which will be located on Staten Island. This alone is expected to create 2,250 new jobs.
Arguably the biggest news of all is Amazon's plan to open a second headquarters in a $5 billion investment. There are a few cities predicted to be in the running for this major new addition, NYC being one of them. Amazon states that the second headquarters will create many benefits for the city it will call home, including generating 50,000 new and high-paying jobs and creating "tens of billions of dollars in additional investment in the surrounding community." Although NYC's high cost of doing business brings doubt to some minds that Amazon will set up its second headquarters here, there is still a chance, and this addition could prove to have a highly positive impact on the city that never sleeps.