Are Seatless Subway Cars the Future of the MTA?
Laura Schier
| September 27, 2017 | Published in
How To NYC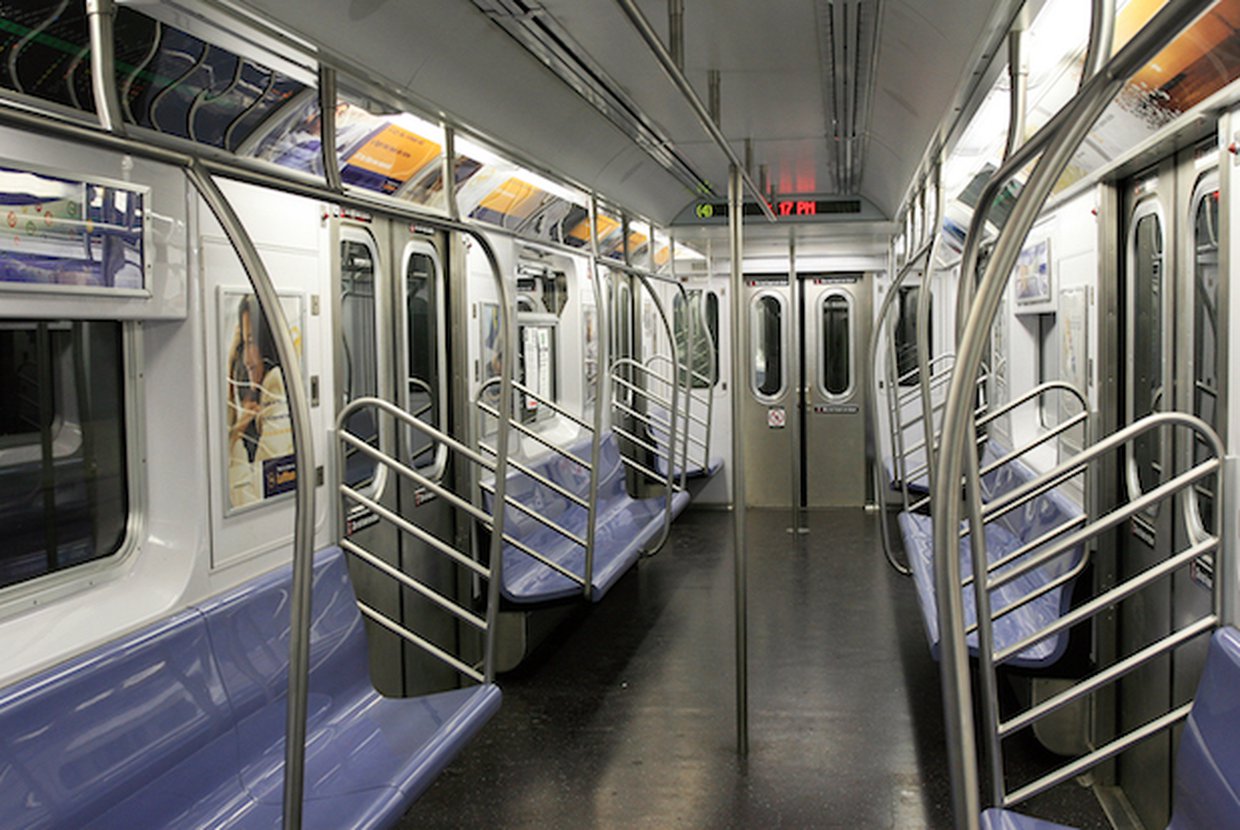 The Metropolitan Transit Authority (MTA) recently released an estimated $800 million proposed plan for improving NYC's deteriorating subway system, much to the relief of stressed commuters. After experiencing numerous malfunctions of outdated subway equipment and delays that last for hours, the MTA realized that something needed to be done. But the new plan calls for a change that many did not expect: seatless subway cars.
Officials are preparing to remove seats from cars on a select number of subway trains running on certain lines. The plan is expected to be put into motion later this year and will start by taking seats off the L train running from Brooklyn to Manhattan and the shuttle (the S train) running from Grand Central to Times Square. After this initial "pilot program", other trains will be added to the plan.
In addition to seatless subway cars, the plan calls for other adjustments to the existing subway system as well. Created by authority chairman Joseph J. Lhota and other MTA officials and funded in part by Governor Andrew Cuomo, the plan involves 30 measures which are expected to drastically improve the subway, which in the past months has only gotten worse. Outdated technology and machinery has led to nearly 75,000 delays each month, as well as derailments, injuries, and many angry commuters. To address the outdated technology problem, officials have put in motion an accelerated repair plan for 1,300 of the outdated and frequently malfunctioning signals which have caused many of the problems the subway has experienced in the past few months. The MTA is also planning to hire 2,700 new workers. Adding countdown clocks and extra cars to C line trains are some other proposed changes to improve lessen congestion and delays.
Implementing seatless train cars is one of the biggest -- and most controversial -- modifications to the subway system. Seatless cars will help accommodate to up to 25 more passengers per train car, a change that will likely lessen rush-hour delays. But some New Yorkers are skeptical and have argued that it might just cause more problems. NYC commuter Heather Gallagher expressed her opposition to the plan, saying that there will likely be an increase of "sick passenger" delays as people who are pregnant, ill, and disabled will not have a place to sit in crowded subway cars. But although this is a risk, the MTA's plan also calls for an increase of medical workers to be on call at subway stops, ready to remove and aid ill passengers effectively.
Even though some New Yorkers are opposed to the new adjustment of seatless train cars, many are looking on the bright side. A standing commute could help boost metabolism, and could generally improve health. It might take some getting used to, but with an outcome of decreased traffic congestion and delays, it seems like acclimating to a seatless subway ride might just be worth it.