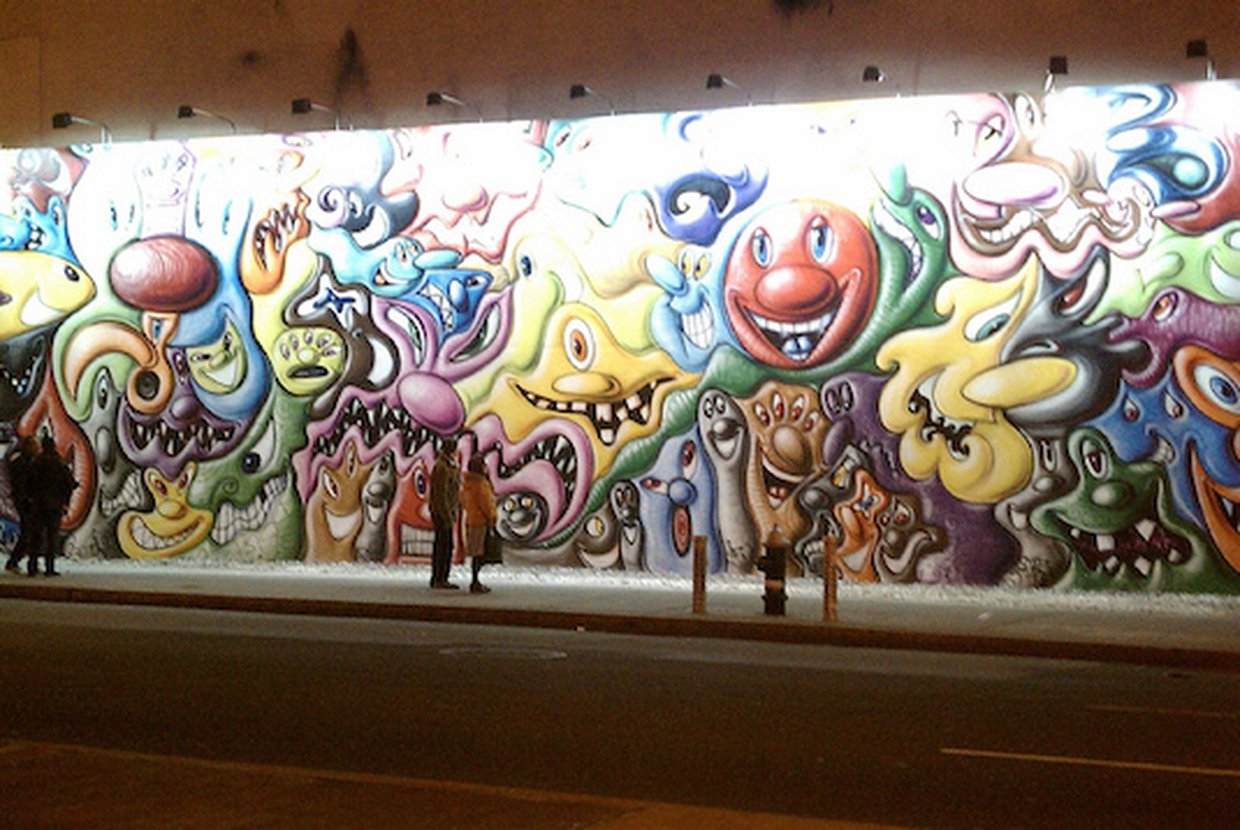 Good news for NYC artists: the city has created its first-ever cultural plan to help bolster the art community. Called CreateNYC, this new plan will provide more funds to support the arts, and will particularly aid institutions that are not as well known or funded as others. In addition, the program will help support individual artists across the five boroughs.
According to ArtNews, NYC spends more money on art funding than any other city (and state) in the country, and this plan will further increase its efforts. Supporting lesser known and underfunded institutions will ensure that artists in all neighborhoods have equal access and opportunities, and will likely lead to an increase of cultural richness in museums and on the streets.
The city has developed this plan over the past several months and has received feedback from nearly 200,000 New Yorkers in order to guarantee that the plan would meet many of the city's artistic and cultural needs. The finished comprehensive plan has a variety of components that will improve NYC's art community. One involves boosting services and funds for low-income and underrepresented artists. The city has set aside $1.5 million to increase cultural programming in low-income NYC neighborhoods, which will give artists living in those neighborhoods the same chance to participate in the arts that those living in higher-income areas get.
Another component of the plan is to give support to individual artists by offering funding for art supplies and giving them grants so that they don't have to find other means to supplement their income. This part of the program will drastically improve the lives of many artists in the city, as 40 percent currently cannot afford art supplies and 75 percent have to work multiple jobs in order to support themselves financially. The plan also aims to increase diversity in cultural organizations by piloting a professional program led by the Department of Cultural Affairs (DCLA). Currently, only 38 percent of people working at NYC cultural and arts institutions identify as people of color, and DCLA's program will help to foster diversification. Additionally, the plan advocates increasing support for artists and culture workers who are disabled, and promote translation services in citywide arts institutions.
CreateNYC will increase support of not only underfunded arts organizations, but will also help city-affiliated organizations, such as the Museum of Natural History and the Met. This is a big cultural step for the city and will bolster creativity and expand diversity across the five boroughs. New York City is, as stated by Mayor Bill de Blasio, the world capital of art and culture. CreateNYC further strengthens that claim by ensuring that all artists and institutions, especially the underdogs, get the support and funding that they need.