When It Comes to NYC Skyscrapers, How High is Too High?
Laura Schier
| September 12, 2017 | Published in
Neighborhood News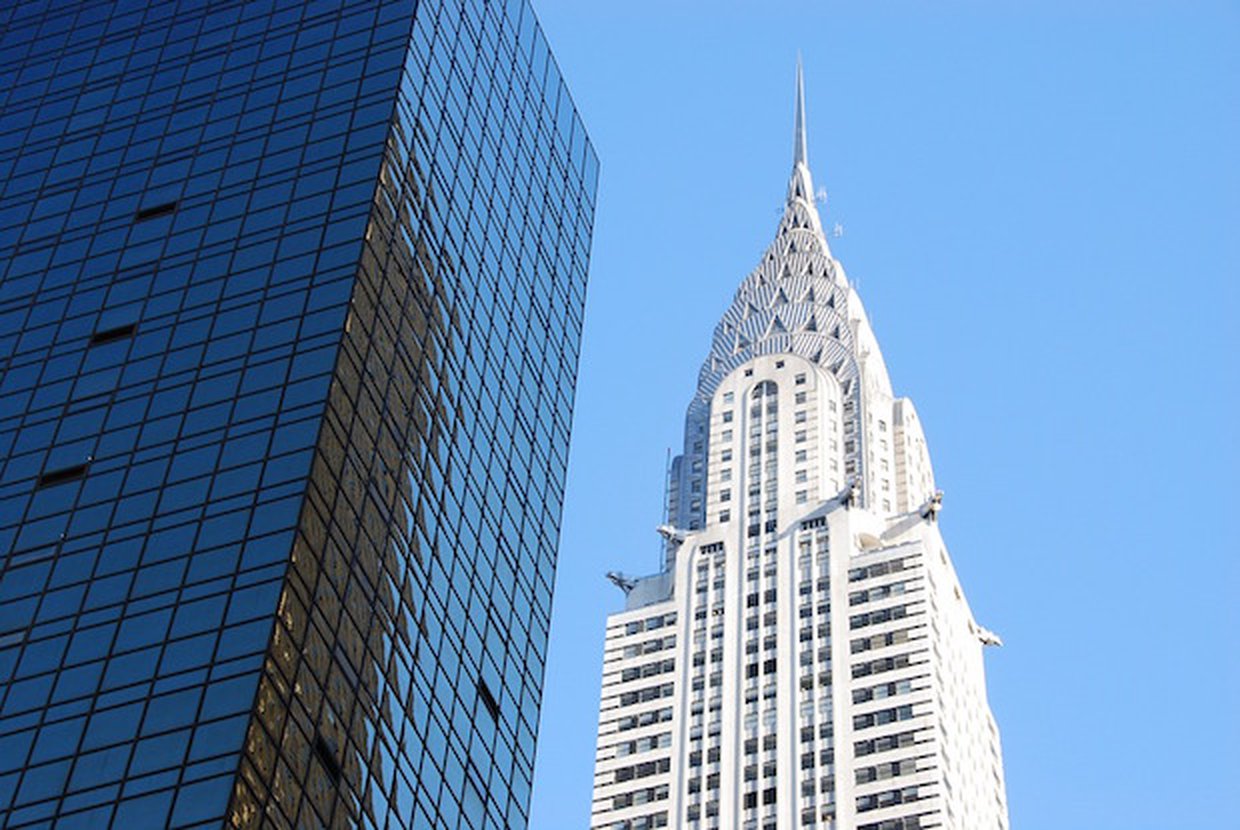 As skyscrapers get higher and developers get more ambitious, one can clearly see that "supertall construction" in NYC is in its heyday. As more high-rises are being added to a skyline already home to giants such as the Empire State Building and One World Trade Center, NYC is only continuing to move upward (literally). But the newer buildings are not as popular with residents and preservationists, who recently have started proposing height limits and regulations to preserve each of their neighborhood's unique contextuality and character.
In recent years, skyscrapers such as 432 Park Avenue and One57 have been popping up all over Manhattan, with soaring heights that exceed the 984-foot requirement for a building to be considered "supertall". Some proposed buildings are expected to be even higher, like 80 South Street, a lower Manhattan building which is expected to rise to 1,436 feet and be used mostly as a residence, as well as partly office, hotel, or retail space. And 2 Central Park Tower in Midtown, already under construction, is expected to rise to a whopping 1,550 feet, not too far from being deemed "megatall" (a building of at least 1,968 feet). As proposed buildings reach new heights, some organizations have begun to voice their disapproval.
Currently, the East River 50s Alliance is fighting back against the construction of a supertall building at the site of 3 Sutton Place in Manhattan. The plans for this skyscraper have been scaled back after receiving strong negative feedback from the neighborhood. Originally projected to rise to 900 feet by the building's previous owner, the Bauhouse Group, the building was taken over by Gamma Real Estate and heights were scaled back after the former company experienced some legal troubles. The 700-foot giant is in the making in Midtown East, and although this is a substantial size drop, residents are in strong opposition. The East River 50s Alliance has officially proposed a rezoning regulation to limit building heights in Sutton Place, calling for a 260-foot cap on buildings in the area, the equivalent of around 25 stories. To compensate for the decrease in height, the East River 50s Alliance permits an increase in building density, with an allowed floor-area ratio of 13 instead of 12. If this plan is approved it would instigate some major changes for the neighborhood, as there are currently no height limits on any new developments.
The East River 50s Alliance's proposition is backed by Borough President Gale Brewer and City Council Members Dan Garodnick and Ben Kallos, along with many of the area's residents. As the weeks go by, it appears as though the proposition has an increased likelihood of being implemented; just 2 weeks ago, Manhattan Community Board 6 voiced its approval, moving the plan further into the spotlight. And this isn't the only group taking action against high-rises; the Municipal Art Society (MAS) has also begun to voice their concerns and disapproval, according to the Wall Street Journal. These preservationists are opposed to the construction of various new Midtown developments which they think will cast massive shadows over Central Park, disturbing the area's natural beauty. MAS is calling for a potential 600-foot height cap on NYC buildings, as well as more community review and consideration before allowing massive developments to accumulate in neighborhoods.
The increasing amount of organizations speaking out against supertall buildings has been met with opposing views from real estate industry vets and development companies alike. But as time goes on and more high-rises get proposed, residents and institutions become increasingly persistent, leaving everyone to wonder if NYC's skyline will continue to grow in the future.