A Possible Solution to NYC's Transit Problems
Laura Schier
| October 10, 2017 | Published in
Neighborhood News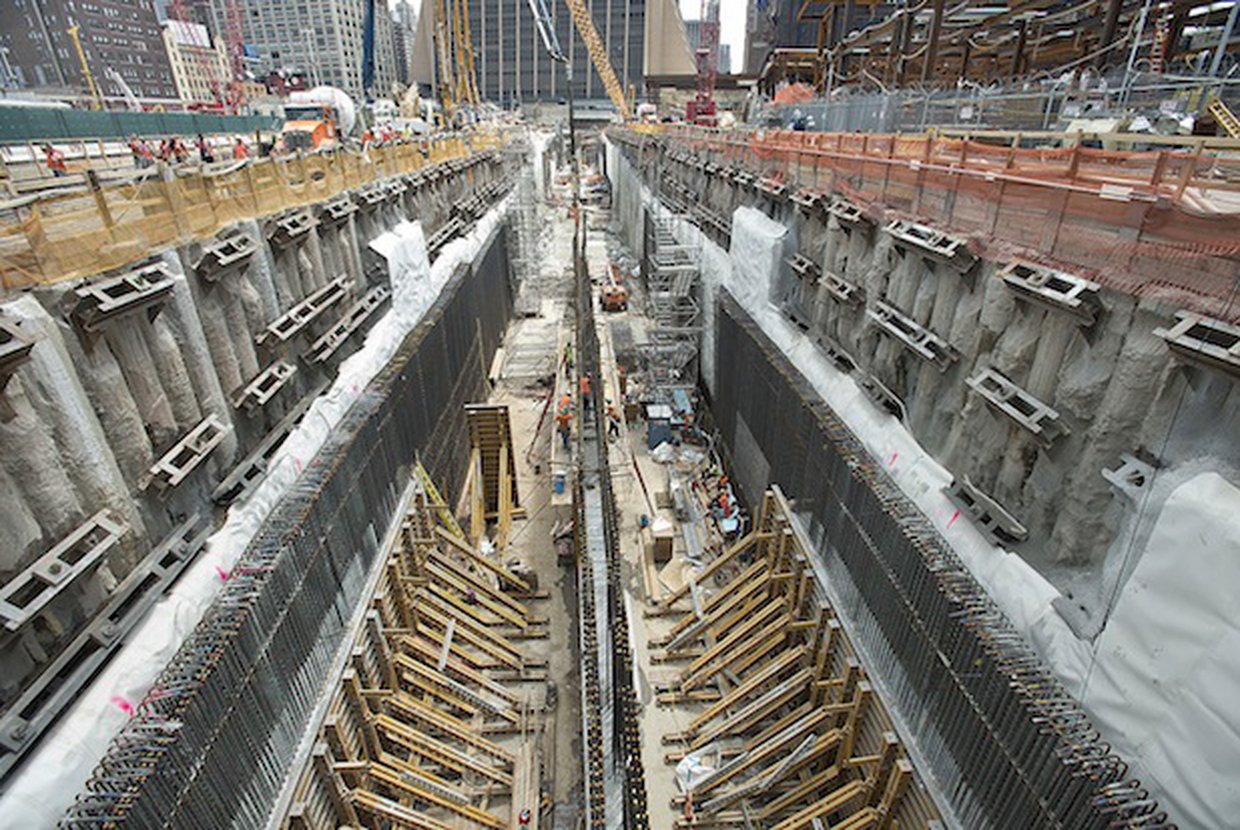 Two huge tubes are situated directly underneath the rising towers of Hudson Yards. Contrasting from the towers, which are currently actively being constructed, the 2-block-long tunnels sit peacefully, waiting to be used. Just a few months ago they were buzzing with construction activity, right on track to becoming the Hudson Yards Tunnel that would link New Jersey to New York Pennsylvania Station. But this project, designed to ease up traffic congestion significantly during rush hour, has been stalled indefinitely due to lack of funding.
Although the tunnel isn't ready for use yet, it's actually pretty close to completion. Amtrak spokesman Craig Schulz says that the first two sections for the tunnel are complete, but there is still one more needed to fully connect to the Hudson Tunnel (which has yet to be constructed as well). A lack of funds has prevented the city from finishing these projects, but it turns out the costs might be worth it. The tunnel would massively help with the "summer of hell" that commuters recently experienced. With the Hudson Yards tunnel, there would be more tracks linking to Penn Station, and rail commuters would not experience the extreme delays and track congestion that they do now. Additionally, the new equipment and tracks of the tunnel could provide additional relief to commuters, who are used to enduring malfunctions and delays caused by the transit system's 100-year-old equipment.
The construction of this tunnel is actually part of a larger project the city is working on to increase rail tunnels and relieve commuter congestion. The Gateway project, expected to cost billions of dollars, aims to rebuild certain key bridges for commuter trains, as well as expand Penn Station's track capacity. As this upgrade is substantial and would drastically improve the current transit system, it is considered one of the most important infrastructure projects in the U.S.
But unfortunately, it might be a long time before NYC commuters get to enjoy the tunnel. The first two sections took 4 years and $250 million to complete, and although the project was originally expected to cost $7.7 billion, a recent report estimates costs around $13 billion and a timeline of 7 years to complete the tunnel. The city currently doesn't have enough funding for the project, and the best case scenario is that construction can resume in 2019 if Congress funds the project quickly enough.
So what does this mean for today's commuters? Well, if all goes according to schedule, the Hudson Yards Tunnel could be ready in 2026. That's a long time to wait for a better transit system, but with the current issues surrounding NYC transportation, any type of improvement is gladly welcomed.