Combating the Potential Harms of NYC Construction
Laura Schier
| October 05, 2017 | Published in
NYC Lifestyle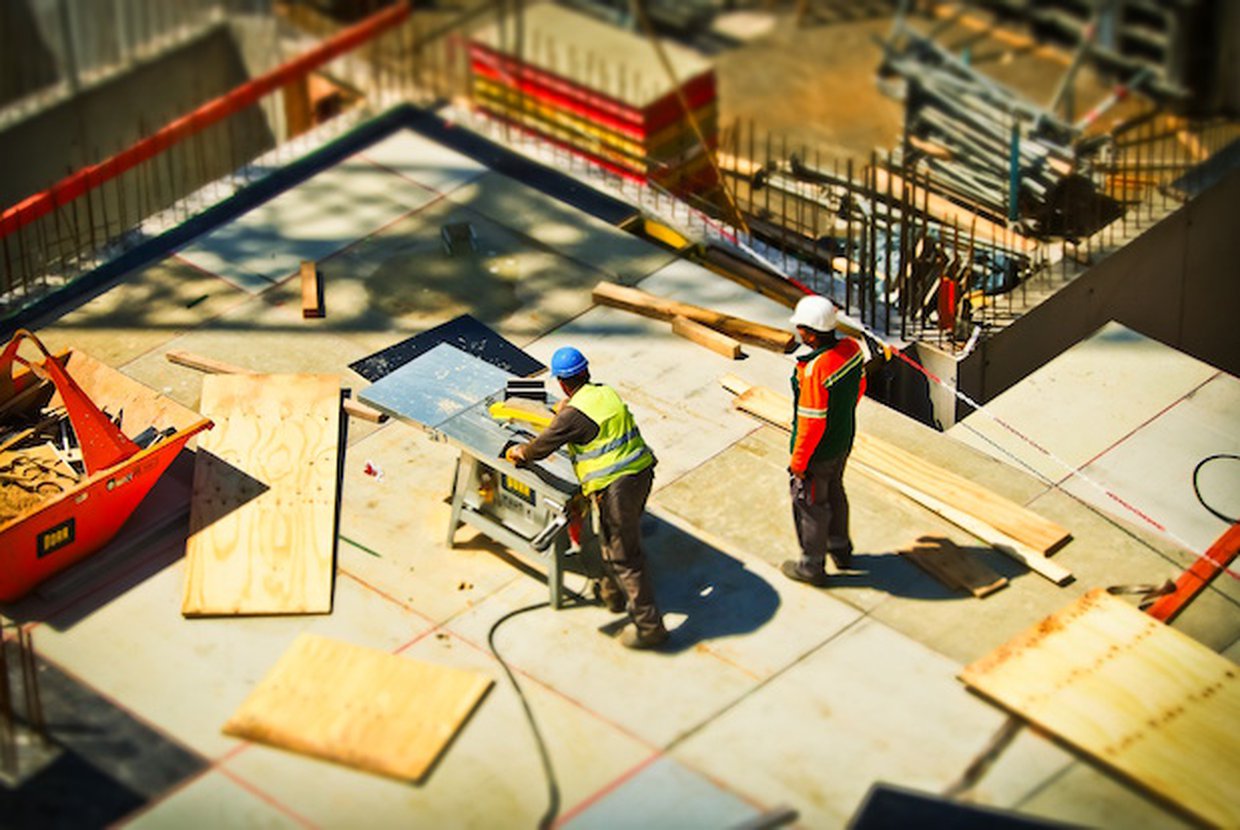 In Jeffrey and Suzanne Stewart's penthouse apartment in Noho, construction noises have always been a nuisance. But a line was crossed (on several occasions) when a hammer, concrete, and a 50-pound slab of wood smashed through their 20-pane skylight.
New Yorkers are used to noise pollution caused by construction. Jackhammers and sidewalk bridges on the streets and cranes in the sky have come to be expected in the city that never sleeps. Construction in NYC has always been an inconvenience to the city's residents, but lately, in some cases, it has proved to cause harm as well. In the Stewart's situation, living in their Noho penthouse has developed into a nightmare as construction continued for nine years. The idea that a project could take this long in such a fast-paced real estate market "was never in the realm of possibilities", said Ms. Stewart. The project is Second Development Services' neighboring hotel-turned 11-story condo, the construction of which has been delayed and left unfinished for years. Noise pollution has been a consistent problem in their home, but with it came water leaks and debris damage, something they had not anticipated when first moving in. And this is not the only instance in which construction has negatively affected residents in ways more extreme than just noise. At 255 Hudson Street, construction at a neighboring site has resulted in scaffolding covering the windows, which in some apartments completely obstructs residents' window views.
Developers often have to forge a dynamic with neighborhood residents and they can run into issues when buildings share walls and construction must be done in tight spaces. During the construction process, residents need to be assured that they will not be in danger and their homes will not be damaged by falling debris or scaffolding. Oftentimes the developer can pay the residents for the property being affected by construction, and if no harm is done, this fee usually keeps everyone happy. But everything does not always go according to plan. Co-chairwoman of law firm Montgomery McCracken Walker & Rhoads Phyllis H. Weisberg told the New York Times that "when you… are using third-rate contractors, there is a possibility of damage and of things going wrong." And sometimes construction-caused damage can be a risk to the residents of the affected home; when big shards of glass crashed into the Stewarts' penthouse the third time the skylight broke, it could have been life-threatening if anyone was standing underneath.
In a difficult instance such as this one, one option is to seek legal help. Both the Stewarts and their condo association sued the developers for damage in separate suits after construction caused various afflictions on their home, and currently, the two sides are at an impasse as the project continues to be delayed. But thankfully, the condo has denied the developers access to the construction site, so no further damage can be done as of now. For those New Yorkers affected by construction problems, seeking both legal help and consulting your building's association or board of directors can prove helpful, as shown in this instance. If construction is a constant in your neighborhood, you can also search for a new NYC home in a quieter area.