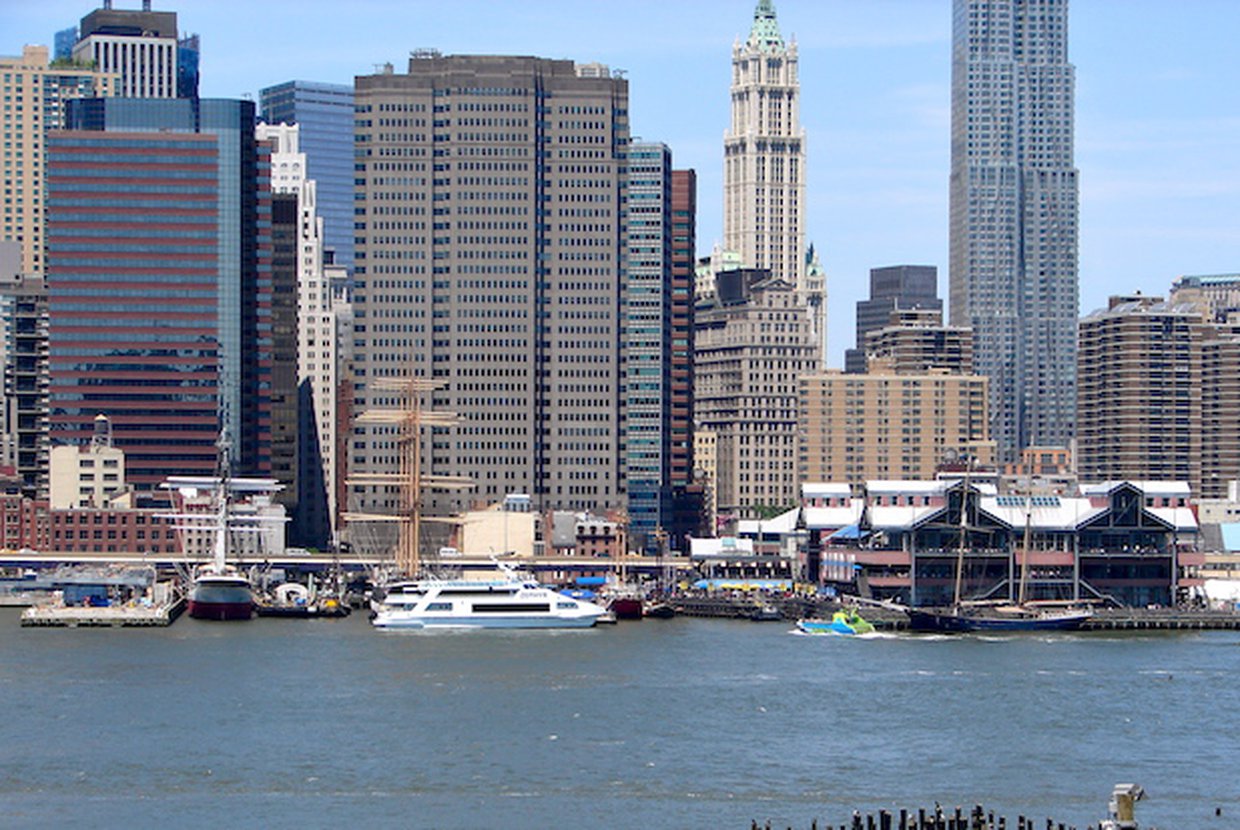 Many New Yorkers eagerly anticipated the new and extravagant Diller Island, constructed on Pier 55 less than 200 feet off the Hudson River shoreline. And many have been captivated by the legal issues and lawsuits surrounding the ambitious project over the past several months, wondering if or when it would ever be completed. It may or may not come as a shock to these NYC residents that plans for the $250 million performance center have been permanently halted.
Last week Barry Diller, chairman of IAC/InterActive Corporation, stated that he was pulling the plug on Diller Island, much to the disappointment of many New Yorkers. Diller made this decision after settlement discussions between the Hudson River Park Trust and the pier's opponents occurred. Those who opposed the project were composed of a small civic group and were headed by New York real estate developer Douglas Durst. Durst has been funding multiple lawsuits geared towards stopping the project, and possibly for longer than many previously thought. Although his involvement became known in 2016, there has been a multitude of litigation since 2014, when plans for the pier were first disclosed to the public.
The pier, originally designed to have a futuristic look, would have had many features including an amphitheater and two areas for music and theater performances. Diller, who originally created the plan in 2011, intended it to be a beautiful park for New Yorkers to stroll around, enjoy the view of the Hudson, and engage in various recreational activities all contained in a unique setting. Unfortunately, the plan, initially expected to cost $35 million, escalated to $250 million when problems such as the delays caused by lawsuits and the changing levels of design complexity started to arise. Mr. Diller was visibly upset when announced permanently ceasing the project, according to the New York Times. He stated that because increasing problems arose and costs were rising out of control, "I decided it was no longer viable for us to proceed."
Diller's opponents, including members of the City Club of New York, are greatly pleased by his decision. Opponents' lawyer Richard Emery stated his relief, saying that this decision will preserve the estuaries in the Hudson River that they have been working hard to protect. Those who supported the project, including Governor Andrew Cuomo and Mayor Bill de Blasio, were not as pleased, as this pier could have not only been one of the world's greatest but been one of the community's favorites as well.