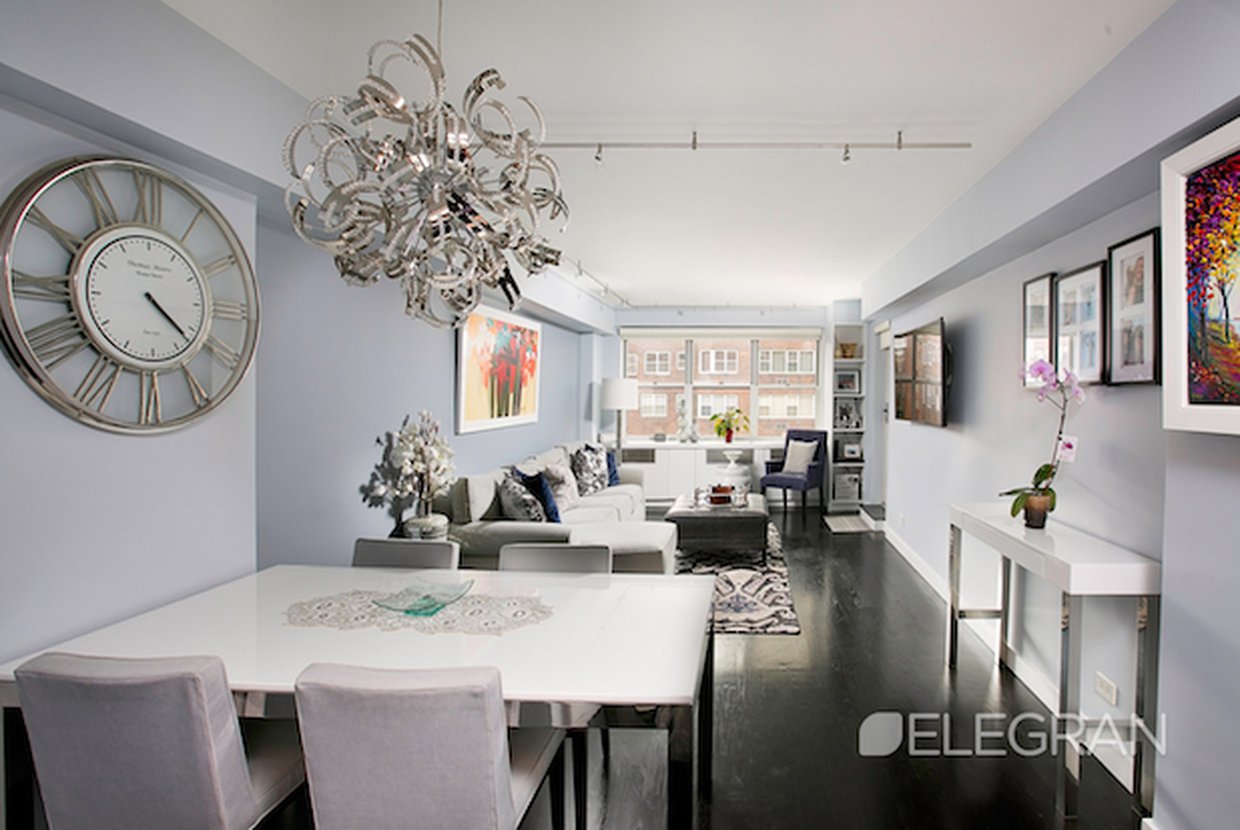 Luxury prices were down throughout NYC during the third quarter of this year. This, paired with the continued low interests rates in the U.S., have made the last few months the perfect time to buy a home in NYC. Elegran agents were able to show their clients the benefits of the current market climate and get them some great deals this past September, all while securing impressive exclusive luxury listings for October.
Neighborhood: Financial District
Building: 50 West Street
September Deals Closed For: $4,105,000
The Financial District is one of the oldest and most historically significant neighborhoods in Manhattan. That doesn't mean its real estate market has been stuck in the past, however, as home prices in the area have increased by 51 percent in the past five years. While the area is buzzing with office workers making deals during the day, at night residents get the benefits of living in one of the most gorgeous waterfront areas of Manhattan without having to deal with the loud noise of crowds.
In September, Elegran agent Chris Fry closed a deal at 50 West Street in the Financial District. This beautiful new building designed by acclaimed architect Helmut Jahn features beautiful luxury homes with spacious layouts and unique amenities such as the 64th-floor observatory, which offers some of the most stunning views of Manhattan you could ever hope to see.
Neighborhood: Chelsea
Building: Chelsea Stratus
September Deals Closed For: $2,180,000
Those who love art, great food, and unique green spaces would have a hard time finding a better place to call home then Chelsea. This area of Downtown Manhattan has attracted a diverse set of residents for decades, but those looking to live there now should be prepared to pay a median price of $1.2 million for a home. While the prices in this neighborhood have changed over the years, one thing has not, which is its continued popularity among NYC artists and celebrities.
Last month, Elegran agent Thomas Duger sold a $2,180,000 home in the tallest tower in Chelsea, the Chelsea Stratus. While this building may be taller than its neighbors, its sleek glass facade and unique shape help it fit in with the culture and style of Chelsea. Along with condos with high ceilings and oversized windows, this building boasts a private basketball court, landscaped garden, and a top-of-the-line fitness center.
Neighborhood: Lincoln Square
Building: One West End
September Deals Closed For: $3,305,000
Named after the iconic Lincoln Center for the Arts, this area is the epitome of NYC culture and sophistication. Residents of Lincoln Center are just steps away from some of the best professional opera and ballet performances in the entire world, as well as a host of clubs, bars, and restaurants where they can see up-and-comer performers before anyone else. The current median price for a home in this area is $1.4 million.
Elegran agents Nick Anable and Seth Podell sold a $3,305,000 home in One West End in Lincoln Square this past September. This gorgeous tower is filled with homes with expansive layouts, custom-designed, Italian-crafted Scavolini kitchens, walk-in closets, and other luxurious features.
Neighborhood: Upper East Side
Building: 174 E. 74th Street
October Listing Total: $1,599,000
The Upper East Side has been one of, if not the most sought-after area of New York City to live in for dozens of years. The name itself is synonymous with class and sophistication, bringing to mind the classic luxury of NYC in the early 1900's. While other neighborhoods have risen in popularity over the years, the respect people feel for the Upper East Side remains the same as New Yorkers continue to strive to call this area home.
This month, Chris Fry has a beautiful $1,599,000 listing at 174 E. 74th Street on the Upper East Side. Apartment 18 E is a 2-bedroom, 2-bathroom home that features a sunny, windowed kitchen, an abundance of walk-in closets, and a spacious layout that allows for maximum privacy.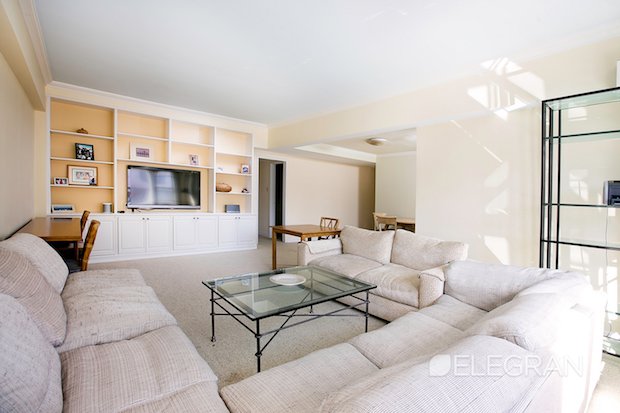 Neighborhood: Midtown West
Buildings: The Sorting House, Worldwide Plaza
October Listing Total: $3,064,000
It's difficult to find a more lively and thrilling neighborhood in NYC than Midtown West. From the theaters on Broadway to the world-class restaurants in Hell's Kitchen, there's always something going on in this part of Manhattan. Along with all of the exciting entertainment options, Midtown West boasts an excellent location for those who are looking to avoid the Midtown commute, as it's just a short walk away from Penn Station, the Empire State Building, Grand Central Station, and much more.
Elegran agents Kirk Eckenrode and Trevor Connolly are currently representing a bright, airy, $1,565,000 one-bedroom apartment in The Sorting House in Midtown West. Along with its oversized windows and white oak flooring, this apartment boasts the added benefit of coming with a private rooftop patio. This intimate building has only 30 residencies and features a fitness room, yoga studio, private storage, and bicycle storage.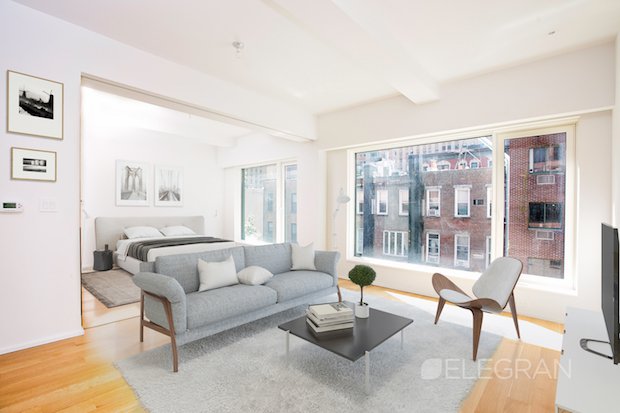 Thomas Duger is also representing a beautiful apartment in Midtown West this month. Apartment 11 F in Worldwide Plaza features incredible Hudson River and Manhattan skyline views. This 2-bedroom home also has a split layout that provides an abundance of privacy, and the master bedroom features an en-suite bathroom and a spacious walk-in closet.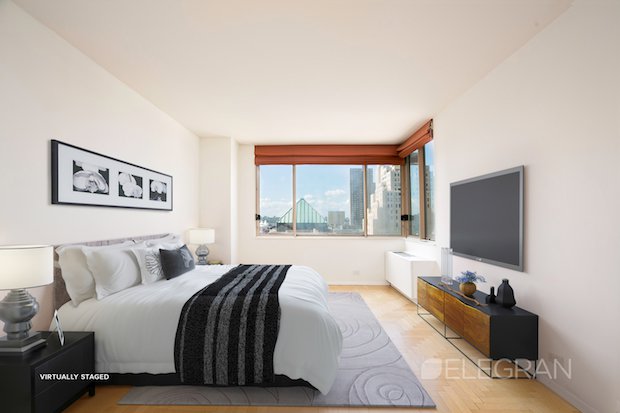 Neighborhood: Lenox Hill
Building: The Theso
October Listing Total: $1,495,000
Lenox Hill is a testament to the importance of good public transportation options in NYC. Since the opening of the Second Avenue subway, the already popular neighborhood has become even more sought after, as New Yorkers covet its tree-lined streets and convenient location. Apartment prices have already begun to rise in the area since the opening of this long-awaited subway line, so NYC residents looking to make the move to Lenox Hill should do so sooner rather than later.
This October, agents Nick Anable and Seth Podell are representing a $1,495,000 2-bedroom home in this beautiful Upper East Side neighborhood. Apartment 17-H has been gut-renovated and features an impressive open kitchen with Sub-Zero, Miele, and Bosch appliances, lovely views, and more, all just one block from the Second Avenue subway.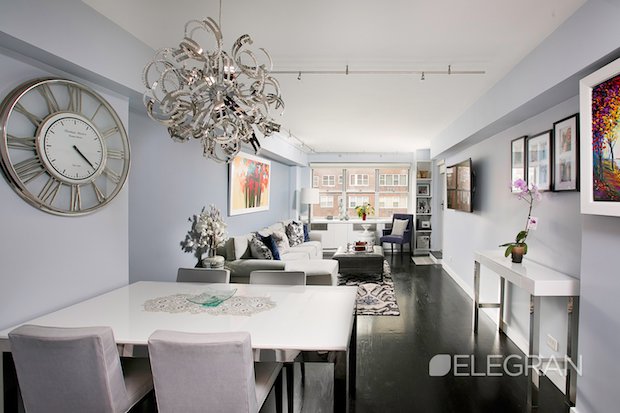 To learn more about any of the apartments featured here, visit the Elegran listing page.