Is It Time For Change in The Garment District?
Laura Schier | October 13, 2017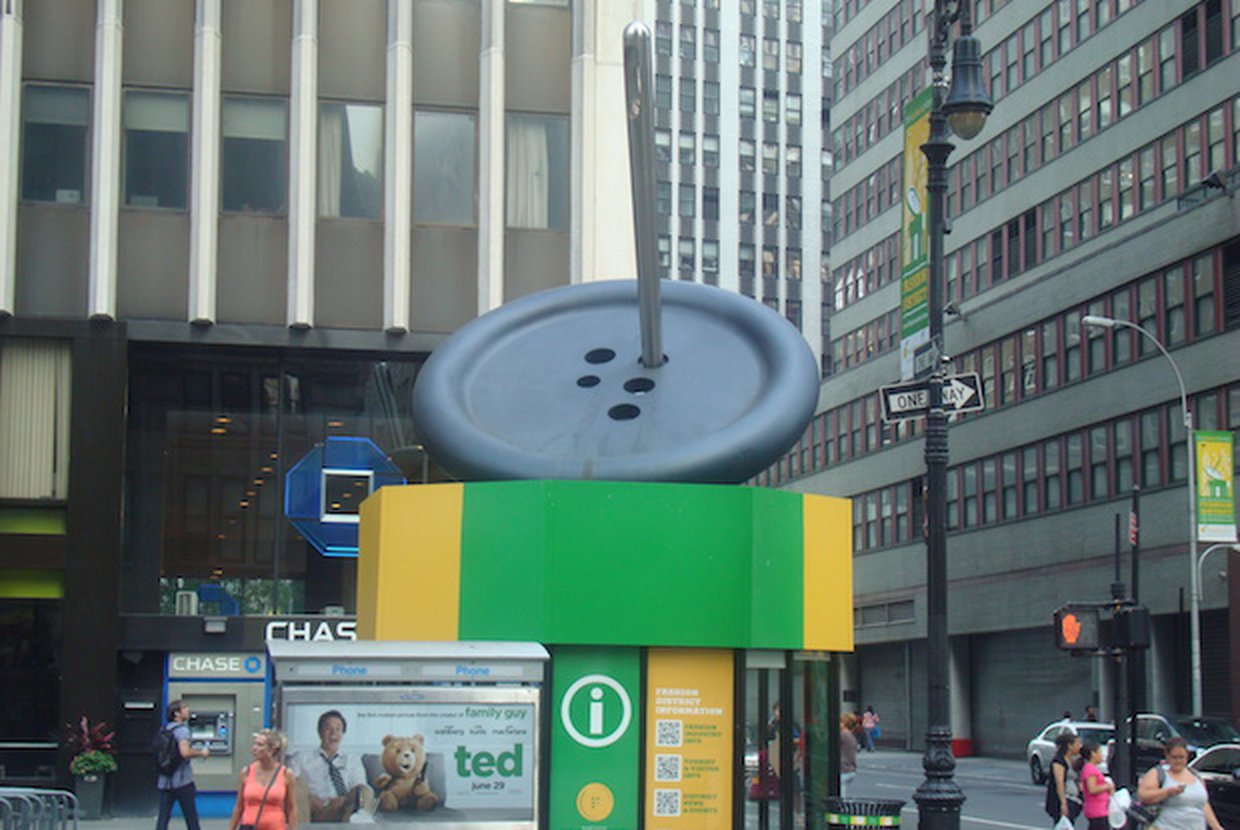 Officials with the Garment District Alliance are calling for long-held restrictions to be lifted that set aside space for the declining apparel manufacturing sector. Economic potential in this area of NYC has suffered due to these restrictions, which are now 30 years old and no longer reflect the current neighborhood job market.
The garment manufacturing industry only makes up 4 percent of private employment in the neighborhood, a fall from 5 percent in 2016. By contrast, the rate of private employment in the area grew by 50 percent since 2000, and the number of jobs rose to 134,159. In the professional and business sectors, the workforce grew to 49,000 in the same amount of time, while food and drink purveyor jobs rose to 5,592 as of 2016. Manhattan Borough President Gale Brewer led the Garment District Steering Committee in releasing a report calling for a gradual rezoning of the area, which still has to be approved by the city. This report also details the committee's desire to preserve the space for garment manufacturing. It calls for a tax abatement program, which will give landlords more of an incentive to lease workspace to garment production businesses with more affordable rates. In a statement about the report Brewer said that "before we change the zoning and the protections for manufacturing that exist now, we need another way to keep manufacturers up and running in Manhattan."
Although lifting rezoning restrictions would likely be beneficial for real estate interests, the garment manufacturing industry could be negatively impacted. The Municipal Art Society conducted a study in which they distributed 2,000 surveys to various businesses in the Garment District. Through 234 responses and 96 individuals who answered the survey, they found that rezoning the garment manufacturing industry to the new Made in NY hub in Sunset Park, Brooklyn would drastically increase commute times for current Garment District employees. Out of the employees who responded, less than one percent live in Brooklyn and 35 percent live outside of the five boroughs. Relocation would increase commute time for 80 percent of those who responded by 45 to 90 minutes. Through a survey of customers in the study, data showed that 65 percent of Garment District customers would be less likely to travel to Sunset Park. And, arguably most importantly, only slightly less than 100 percent of employees thought that being located in the Garment District is beneficial to their businesses.
As the survey shows that the Garment District's cluster of businesses keeps sales strong, it is evident that their success relies on the power of numbers. Therefore, lifting zoning restrictions will likely help real estate in the area, while failing to do so will benefit businesses in the garment manufacturing industry. What will the future look like for NYC's most fashionable industry? As the rezoning hearing could go either way, only time will tell.