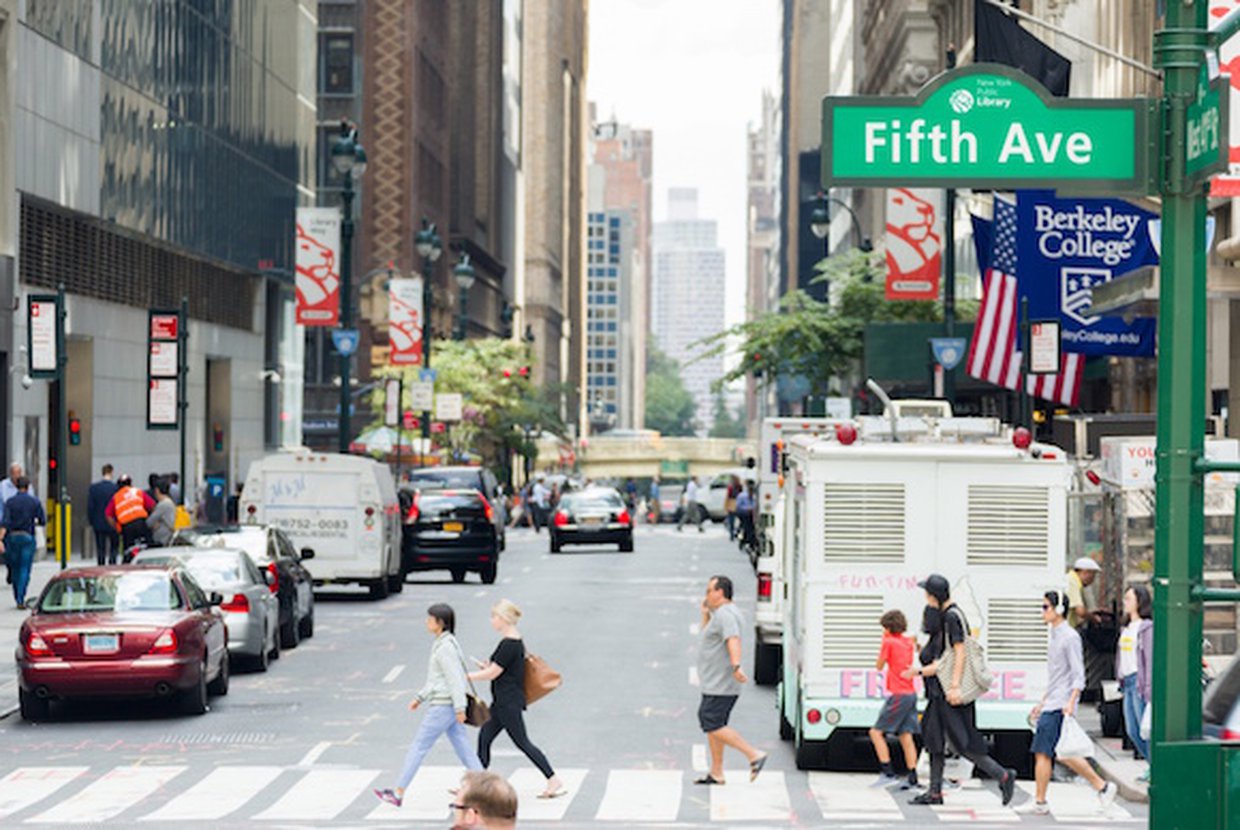 William P. Lauder recently purchased 998 Fifth Avenue, an upscale apartment which was previously home to high-profile residents such as the Guggenheims and the Vanderbilts. Located in the heart of the Upper East Side, this imposing limestone building faces the Metropolitan Museum of Art and Central Park.
Mr. Lauder, executive chairman of Estee Lauder Companies and the grandson of the company's founder, bought this sixth floor 14-room apartment for $23.5 million. This expensive purchase, combined with the $17,500 he will pay monthly for maintenance, made this transaction one of the most expensive in September, according to NYC's property records. The most expensive sale of the month was a swanky apartment at 432 Park Avenue, which sold for just under $28 million. The building, designed with a concrete and glass exterior, is situated right near the south end of Central Park on Billionaire's Row and was developed by Macklowe Properties and the CIM Group. 432 Holdings LLC, the previous owner of the apartment, paid a little over $27 million for it back in July of 2016. With three bedrooms and four and a half baths, monthly carrying costs are $16,126, slightly below those Mr. Lauder will pay.
Mr. Lauder bought the new luxury home from the estate of Ronald P. Stanton, who died last year. Mr. Stanton, a philanthropist and former refugee from Nazi Germany, acquired wealth through developing petrochemicals for a company he created called Trammo. The apartment is fully renovated, but still has many of the original architectural designs such as decorative wood paneling, wood-burning fireplaces, soaring ceilings, and oversized windows. Some unique features of the apartment include a windowed gallery leading to a vast entertainment space and a sizable library. The master suite has two marble baths and various closets, not to mention a sitting room with a walk-in closet attached. The bright and airy kitchen has oversized windows and adjacent staff rooms.
This was not the only successful purchase by a high-profile New Yorker last month. Shoe designer Steve Madden purchased an upscale condo at 252 East 57th Street, a new apartment building located in Midtown East, with huge windows which offer stunning views of the East River and Central Park. The apartment has an eat-in kitchen, oversized living and dining room space, and balcony, as well as its own private library. And Kanye West's manager Izvor Zivkovic recently bought a loft on West Street, situated in the heart of Tribeca. With views of the Hudson River and a sizable den and office, the loft-like residence is both spacious and scenic.
September was a good month for upscale apartment purchases in NYC, especially among the city's high-profile residents.