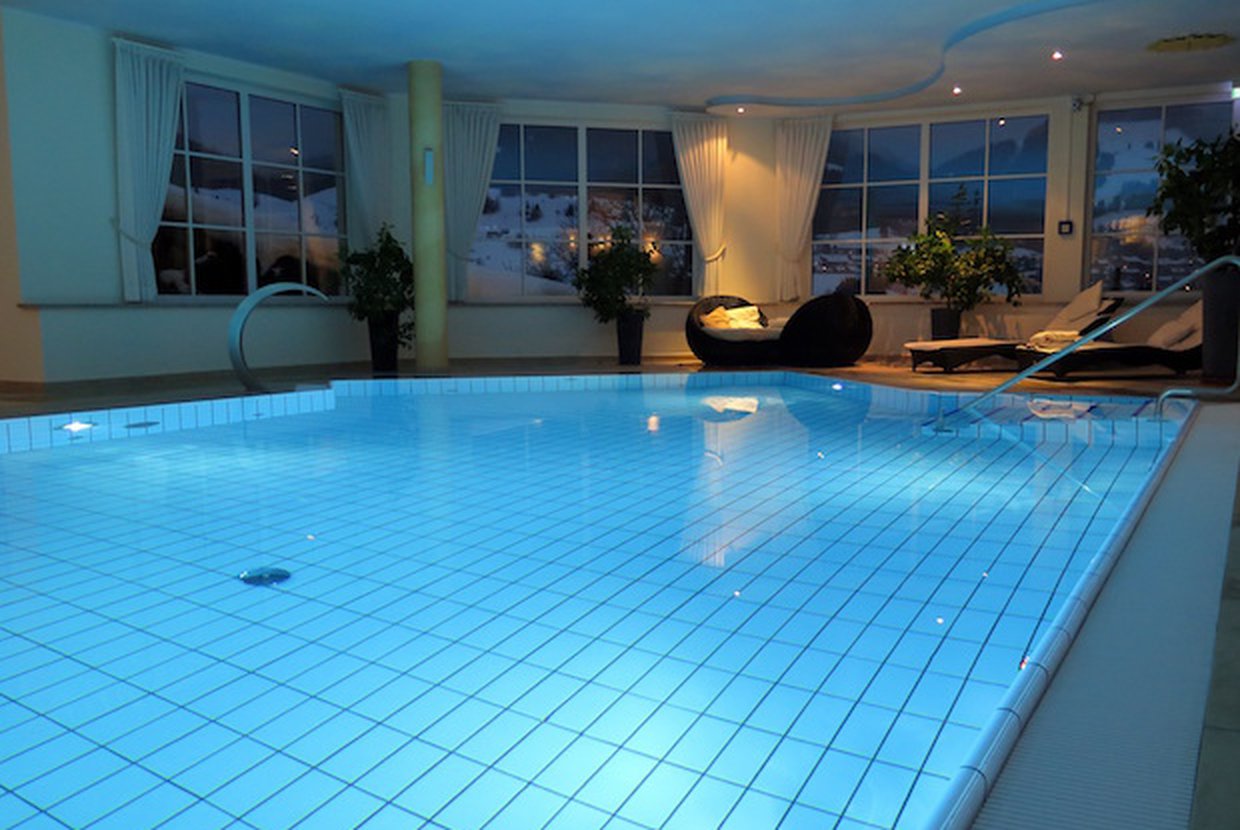 Luxury amenities in NYC have always been extravagant, but lately, certain residential buildings have taken service to a new level. Landlords are taking the current trends and fads into account when creating building extras to offer to residents, as these not only make buildings more attractive and appealing but help to make up for shrinking apartment sizes as well.
From stargazing sessions to Imax theaters, NYC apartments are offering increasingly crazy -- and fun -- services to residents. One activity, which takes place in each of the 62 buildings owned by the Brodsky Organization, is doga, or yoga for dogs. In each doga class, dog owners help their dogs stretch and get into various positions. Although this may sound ridiculous, it is actually a popular amenity in these buildings; and according to residents such as Amanda Navarra, a studio apartment renter in Brodsky's Turtle Bay residence, who explained that it's a relaxing and cool activity for both dogs and their owners. Other buildings boast wine cellars, such as One Hundred Barclay Tribeca, a luxury apartment building in downtown Manhattan which offers residents storage space of up to 100-bottle capacity.
Part of the reason landlords are coming up with more indulgent amenities is to boost the appeal of increasingly small apartments. Services such as woodworking shops and rock 'n' roll rehearsal rooms not only keep tenants entertained but, according to developers, brokers, and amenity planners, help compensate for shrinking apartment sizes. Miller Samuel reports that since the 1990s, average rental unit sizes have shrunk by over 100 square feet, from over 1,000 square feet to just 900 square feet. By including fun activities and unique add-ons, residents have more inclination to remain in their small studio, and potential renters and homebuyers have more reason to move in.
Developers note that the newest amenities are not simply add-ons, but experiences. A few properties developed by the Lightstone Group, for instance, offer a "lifestyle director" who can make your in-house experience a bit more exciting. By booking rock bands and comedians, this "amenity" creates a party to remember and gives residents the opportunity to get to know their neighbors. Mitchell Hochberg, Lightstone's President, explained that the experience they are creating gives residents "a holistic lifestyle as opposed to just room and board." It also brings more appeal to the building's small apartments, in the hopes that residents will enjoy the experience so much that they will overlook lack of size (the building's largest two-bedroom is less than 1,000 square feet).
Extravagant new add-ons and programs in NYC luxury apartments are becoming increasingly popular to residents, and keep them happy even with shrinking apartment sizes. For anyone looking for a home in NYC filled with unique and exciting amenities, here are some options.