NYC Seller Stories: Gina Conzo
Julia Troy
| October 17, 2017 | Published in
Elegran Insider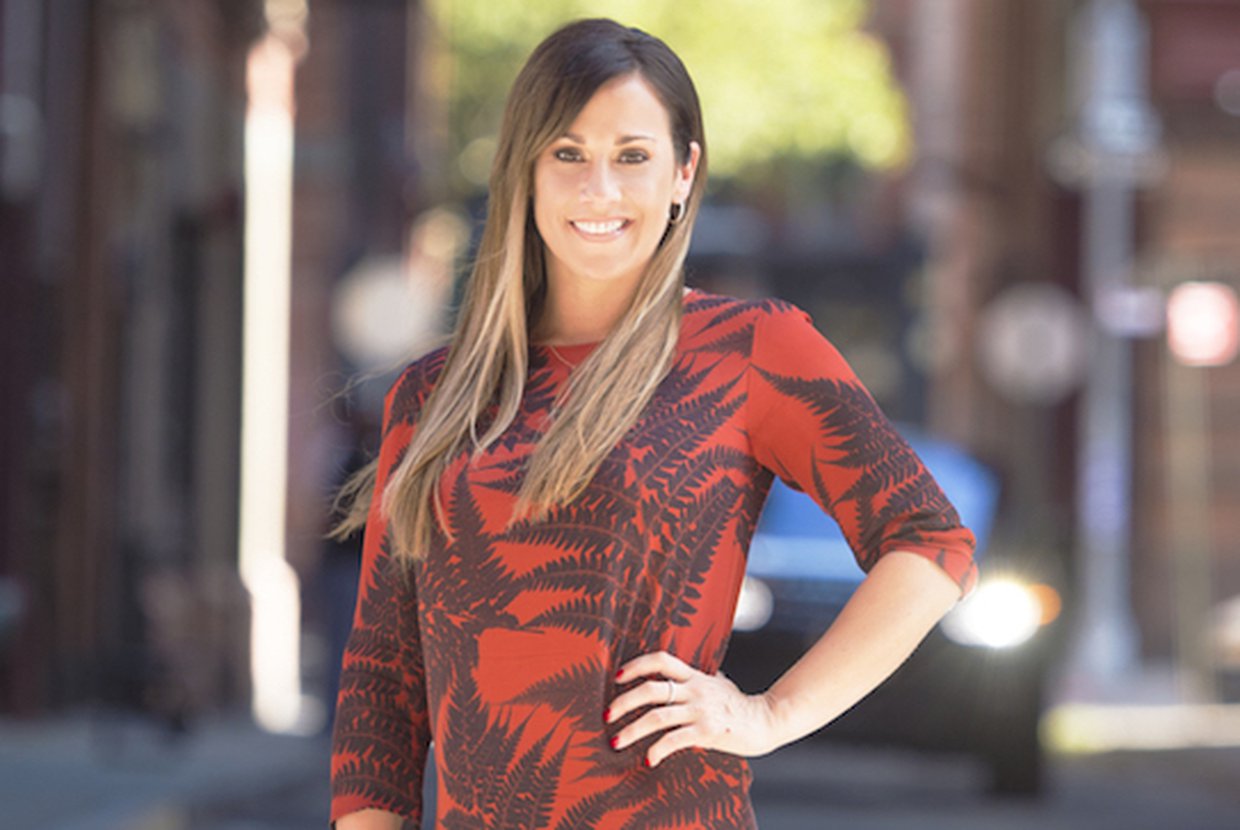 Elegran agent Gina Conzo graduated from the Fashion Institute of Technology before starting a successful career in the luxury fashion industry that lasted over a decade. Despite her success, she felt as though something was missing from her professional life, which led her to make the bold decision to change paths and become a real estate agent. We recently sat down with her to learn more about what inspired her to change careers, and what she's learned about the real estate industry so far.
Tell us about your background before you came to Elegran
I had the privilege and the honor of working in luxury fashion for over a decade. I worked with some of the most prestigious brands worldwide and had the vast experience that comes with traveling to Europe on a regular basis. It was an exciting career and I had the opportunity to work with extremely talented designers and merchants. That said, I also felt like something was lacking and I was ready for the challenge of something new. Real estate was a logical step, as there are many similarities between both industries. Coming from the luxury sector, I felt that I could easily apply my skill set to the real estate industry including brand building, catering to clientele, understanding the cyclical changes in the market and the constant need for value in how people choose to spend their income. It most certainly was a risk, but it was a risk worth taking.
What led you to Elegran?
Elegran was a natural choice. Out of all the companies I met with, Elegran's values really stood out to me and were most congruent with the type of company I wanted to be a part of. I loved the strong focus on teamwork along with the support and development of each agent. The innovative culture was also very impressive. Elegran was a place where I could clearly see myself becoming a part of something so much bigger and that was extremely intriguing to me.
What has been your favorite part of the real estate industry so far?
There are so many underlying factors that go into closing a deal that you have to be flexible in your approach and get creative because no two clients are ever alike. I also enjoy working with the nuances and needs of each client. The industry has a way of keeping you on your toes and for someone like me that's really important. I find its dynamic nature challenges me in a way that's exhilarating. I also find myself to be extremely fortunate because I love what I'm doing so it's not entirely fair to call my day to day job "work"... it's much too fun!
What is your favorite NYC neighborhood?
My favorite neighborhood has always been Tribeca since before I could remember, but I am quite partial to anything downtown, on the west side. The closer to the water the better.
Prewar or new construction?
I have a strong appreciation for architecture. I gravitate towards the cleaner lines that are present in newer modern developments but at the same time, I also appreciate the intricate details that are present in prewar buildings.
To what do you attribute your success?
I'm extremely fortunate because I have the foresight to recognize an opportunity in its infancy and the ability to nourish it to surpass all expectation. Building a brand and/or business takes time, patience, attention, and diligence. The same goes for building your relationships. Cultivating clientele has always a been a strength of mine simply because I value my relationships. If you really listen to the needs of your client and keep those needs at the forefront of every transaction, you can not fail.When people put their trust in you and believe that you can handle one of the most significant purchases in their life, for me that is the ultimate success.
What are your predictions for the future of NYC real estate?
It is very clear that the industry is going through its growing pains and is in the process of transition as most industries are in this moment. The advancement of technology continues to play such an intricate role now than ever. Elegran has done such a fantastic job keeping innovation at the forefront of our business model. Buyers today are much more educated about the market and are savvier than ever. As value remains an underlying determinant in getting the deal done, buyers are keenly aware of the price value relationship which is leading us in the direction of a buyer's market. This will continue on as long as inventory prices remain sharp, discounts are given and concessions remain.