What New Yorkers Should Know About Flood Insurance
Diana Eastman
| October 03, 2017 | Published in
NYC Lifestyle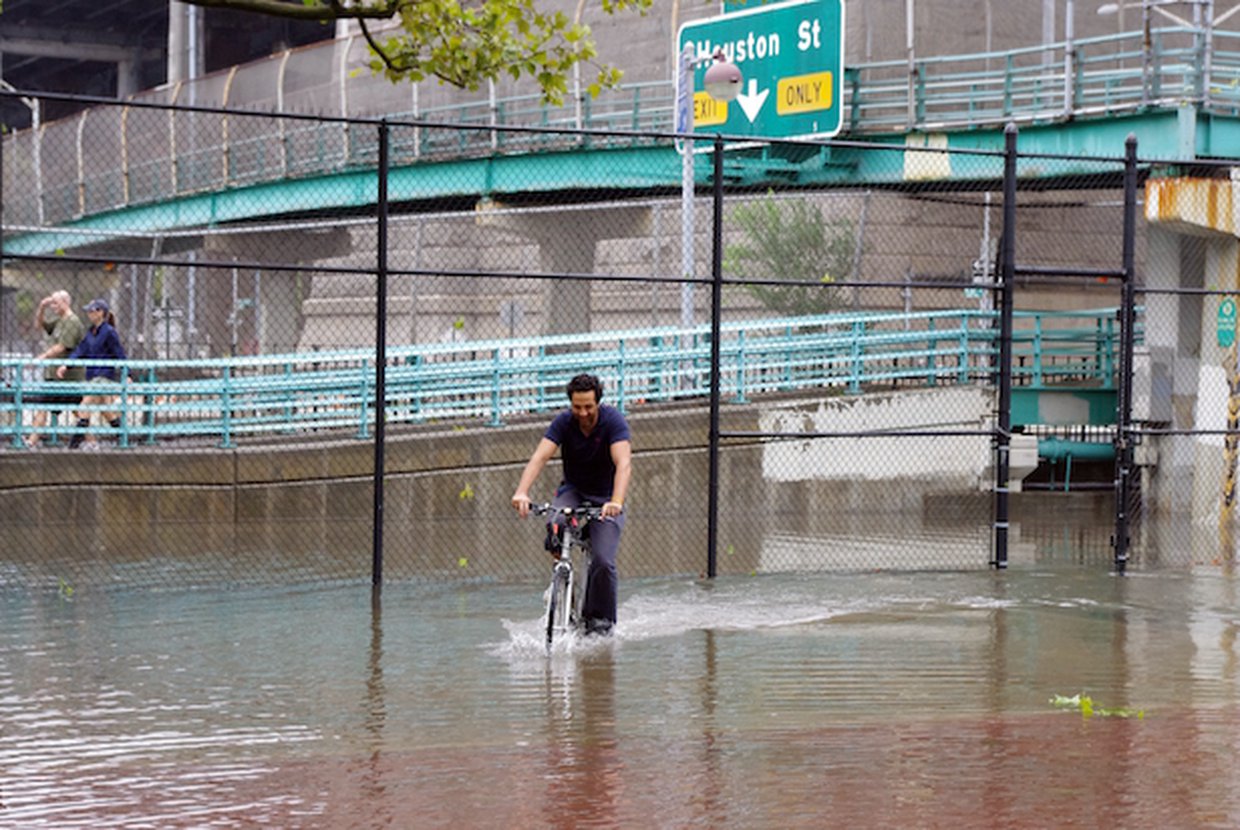 With all of the storms that have rocked the southeastern United States and smaller islands recently, many people are scrambling to protect themselves in case of another major natural disaster. As apartment dwellers, many New Yorkers may not be sure whether purchasing flood insurance is a necessary precaution that they should take. Here are a few basics about this type of insurance to help NYC residents decide if it's coverage they need.
What Does Flood Insurance Cover?
Flood insurance can be purchased through the federal government via a program called the National Flood Insurance Program, or through private lenders. It features two options: The first option covers the actual building up to $250,000 and the second option covers personal property up to $100,000. There is an option to buy one or both, but if more insurance is needed to cover more than $250,000 of the home, buyers will need to purchase excess flood insurance. NFIP's first option that covers the actual home will cover things like:
• The foundation of the home
• Electrical issues
• Plumbing
• AC units, heaters, water heaters, etc
• Kitchen appliances
• Blinds, bookcases, shelves, and permanent carpeting
The personal property policy covers things like:
• Curtains
• Window AC units
• Washer/Dryers
• Lost food
• Clothing
• Furniture and electronics
But of course, even the best flood insurance has restrictions. Typically, valuables that are usually stored in a safe are not covered. This includes things like cash, precious metals, and stock certificates. Many outdoor features like decks, hot tubs, pools, storm shelters and cars are not covered. It is important to read the rules and regulations of a policy carefully to understand coverage options fully.
Who Needs It?
Homes that have flooded before are on the top of the "should get flood insurance" list, along with anyone with property in a designated Special Hazard Flood Area. Additionally, some lenders may require people who live in high-risk flood zones to purchase flood insurance.
How Much Is It?
The cost of adding flood insurance to your home varies by location. The average cost is a little over $850 a year in most places, but some high-risk areas in New York have average premiums of $3,000.
Does Flood Insurance Cover Plumbing Emergencies?
No. Unfortunately, plumbing emergencies like broken pipes aren't covered by flood insurance. Thankfully, however, most homeowner and renter's insurance policies cover this type of damage.
As unpredictable as Mother Nature can be, homeowners and renters can never be too careful. Flood insurance could be just the thing that gives homeowners peace of mind when the storm clouds roll in. Even apartments located above ground level, especially those in high-risk areas, can benefit from the extra protection of flood insurance. Don't wait until a storm approaches to look into flood insurance, as many policies have a 15-30 day waiting period. When it comes to wind and rain in NYC, it is always better to be safe than sorry.