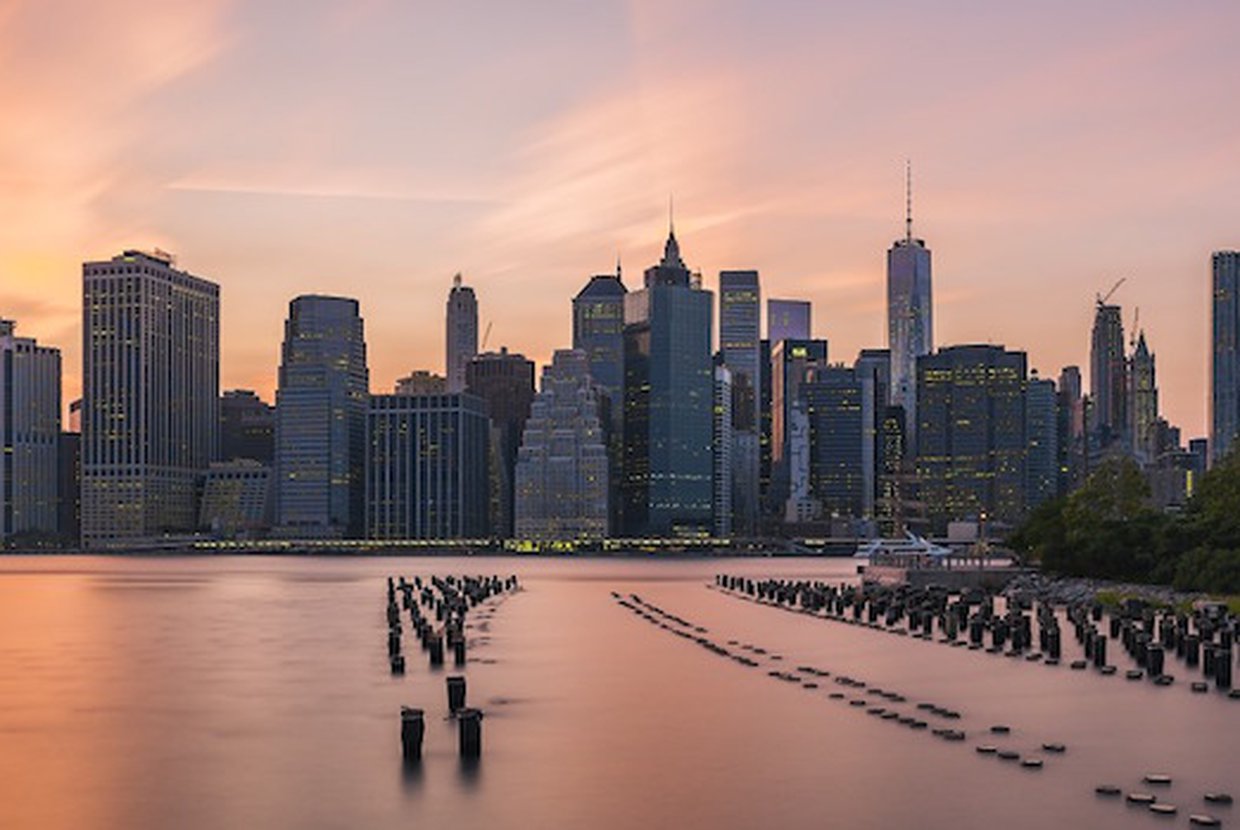 After various lawsuits, delays, and even a declared indefinite end to the project, it seems that plans for the Pier 55 floating park are back on. Barry Diller, the park's chief benefactor, said that he decided to give the $250 million project another chance after being "the recipient of so much importuning, from so many people" following the park's cancellation.
Governor Andrew Cuomo was among those upset over the canceled project and decided to step in and save the park. He ordered all groups opposing each other-- the City Club, Douglas Durst, and Diller-- to finally come to a consensus after years of turmoil. Durst had previously funded various lawsuits against the park; his involvement in the funding of these trial cases became known in 2016, although litigations have been leveraged against the park since 2014. These cases continued to cause delays in the project until it brought all plans to an indefinite halt in October. Diller made this decision after discussing settlements between the Hudson River Park Trust and the opponents of the pier. The large volume of litigations and oppositions to the park led Diller to the conclusion that proceeding with the plan was no longer a viable option.
The consensus Governor Cuomo ordered between Diller and those opposed to this project involved a series of conversations over how both sides would come to a compromise. In a statement by Cuomo, he confirmed that the "legal dispute commenced by the City Club will cease, Pier 55 will go forward, and we will work cooperatively to complete the full vision for the park." In his intervention, Governor Cuomo committed to both finishing the Park and protecting the surrounding Estuary, making both sides happy. Diller said that plans for the pier will recommence soon, but before construction can start the team will have to reinstate agreements with the Hudson River Park Trust and reconfirm agreements with State and Federal agencies that were in place before the plans were put on an indefinite hold. The Hudson River Park Trust has stated its full support of the project and excitement over plans to move forward. HRPT chair Diana Taylor stated that the organization is committed to working with all stakeholders to finally bring the project to fruition, according to Curbed.
After the project's indefinite halt, many in support of the proposal such as Governor Cuomo and Mayor Bill de Blasio thought that this pier, both recreational and incredibly innovative, could have been one of the world's greatest. And now that the project is back on, Pier 55 has endless potential to achieve this and more.