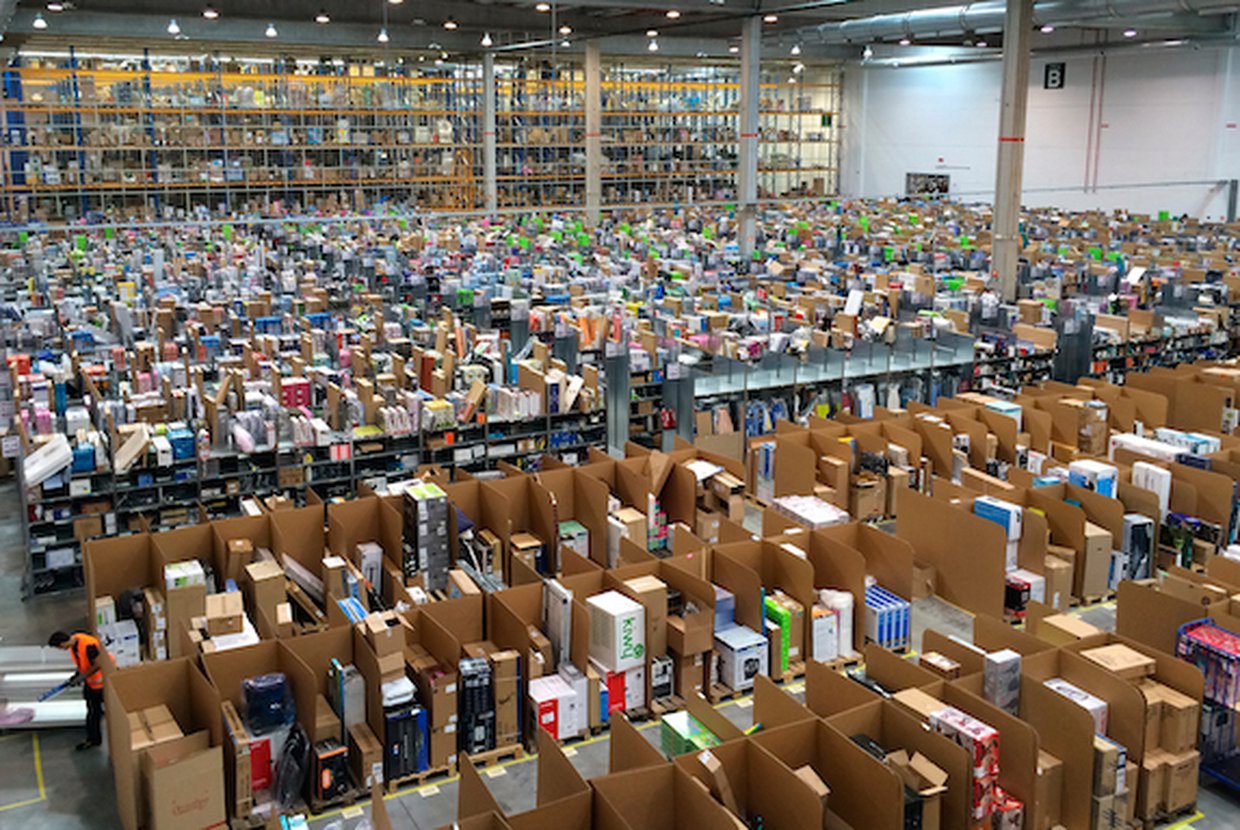 Thanks to Amazon, people can get anything their hearts desire delivered right to their door, sometimes on the exact same day. And although this is convenient for consumers, it can be time-consuming and frustrating for the office staff of an apartment building to deal with on a daily basis. Building staff spends a lot of their time and resources sorting out packages that come for residents, and in older buildings, traditional package rooms just can't keep up. Some apartment buildings charge residents a fee to have the packages brought right to their door, freeing up space in the on-site mailroom. But in a world where landlords are overwhelmed by their residents' online shopping habits, Amazon has an answer.
Amazon has started business relationships with some of the biggest landlords in the country in an attempt to make the receiving of packages easier on everyone. The idea is that Amazon has specific lockers installed directly in the building's package rooms, making purchases from the online mega-store more streamlined and organized. But this locker system is not just for packages from Amazon. This locker system, known as The Hub, will be a place where residents can schedule and pick up their packages from any online retailer, or even family and friends. Residents with access to these lockers benefit from flexible pick up times and they reduce the time building staff spends on receiving sorting, organizing, and delivering packages.
Buildings like Avalon Midtown West plan to have these specific Amazon lockers installed for $10,000-$20,000, a price reduced by almost half since the initiative started. Landlords can then offer these lockers to residents as a featured amenity. It will not only make things more convenient for the residents but will also cut down costs for the building in areas like labor. Larger buildings like New York Tower in Murray Hill can see 400-500 packages a day, making just handling the incoming shipments a full-time job, and Amazon's locker system can assist in reducing this burden.
Other major retail stores, like Walmart, are also getting in on the action. Jet.com, Walmart's online shipping partner, is finding a way to make getting packages to residents in buildings without a door attendant or concierge a little easier. For these packages, residents can obtain their packages thanks to a keyless entry system in the lobby of the building.
Whether it's a box of ingredients to make dinner tonight, a new pair of running shoes, or dog food, Amazon can make it appear on your doorstep almost as fast as the buyer can click "check out." And with online sales continuing to make a huge dent in the retail industry, Amazon's locker enterprise will make receiving shipments easier for both landlords and the eager shoppers who placed them.