Elegran Monthly Round Up: October
Julia Troy
| November 28, 2017 | Published in
Neighborhood News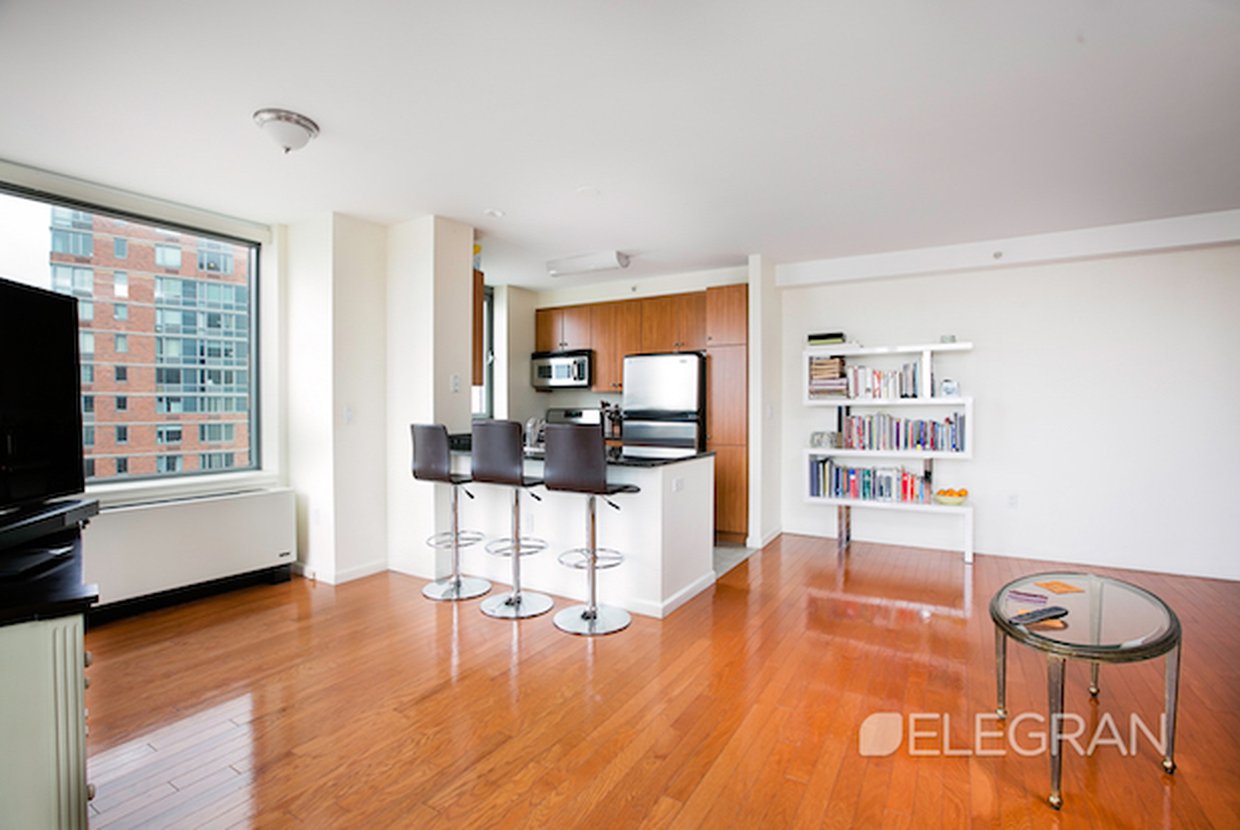 There is a surplus of luxury apartments on the market in NYC, which makes now an excellent time to consider buying a home. Between reduced NYC luxury prices and developers offering a host of new concessions to attract buyers, Elegran agents were able to get excellent deals for their clients and find them stunning homes during the month of October, all while securing exclusive listings for November.
Neighborhood: Lenox Hill
Building: 147 East 63rd Street 
October Deals Closed For: $10.3 million 
More than 15 years ago, the New York Times described Lenox Hill as "the other east side," calling it the part of the east side of Manhattan where "the street scene [is] a little livelier, the stores open a little later." While housing prices may have increased in this small neighborhood in the last few years, the spirit of the neighborhood remains the same. There continues to be an eclectic mix of shops and restaurants in Lenox Hill, which has skyrocketed in popularity since the addition of the Second Avenue subway line. 
Last month, Elegran agent Chris Fry sold a stunning Lenox Hill townhouse for $10.3 million. 147 East 63rd Street is a five-story home with two garden terraces, a sitting room as well as a library, and an elevator to allow for fast, easy access to all five floors. This expansive, classic NYC townhouse is a rare find in these days.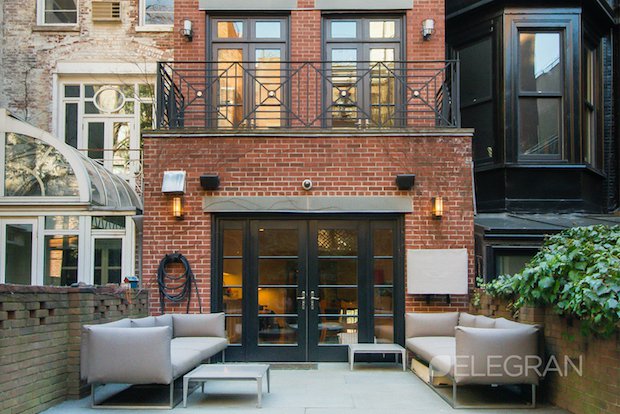 Neighborhood: Upper West Side
Building: The Opera 
October Deals Closed For: $7.9 Million 
The Upper West Side is the perfect neighborhood for New Yorkers who are looking to experience the thrills of living in the city but in a quieter environment. The tree-lined streets of this neighborhood have long been a draw for families and people looking to open quaint shops and restaurants, of which there are many. This area also boasts excellent access to public transportation and is home to some of the best green spaces in the city. 
In October, Elegran agents Nick Anable and Seth Podell sold the penthouse in The Opera at 2166 Broadway for $7.9 million. This building was constructed in 1930 and was originally a church and a hotel, but is now home to beautiful apartments with terraces that provide residents with stunning city views. This building also boasts a full-time doorman, an outdoor entertainment area, a fitness center, and more. 
Neighborhood: Tribeca
Building: 5 Franklin Place 
October Deals Closed For: $3.7 Million
Looking for an intimate NYC neighborhood with a European feel? Look no further than Tribeca. This chic, charming area was once home to iconic artists and poets and now has some of the most luxurious homes in all of New York. The median sales price for a home in this neighborhood is $3.8 million, and the median rent price is over $6,000. 
This past October, Chris Fry sold a $3.7 million Tribeca home at 5 Franklin Place. The apartments inside of this modern Tribeca building feature oak hardwood floors, bathrooms with imported marble, Bosch and Sub-Zero appliances and more. There is also a landscaped roof deck with a cabana, a fitness center, a children's playroom, private storage, and many other luxury features.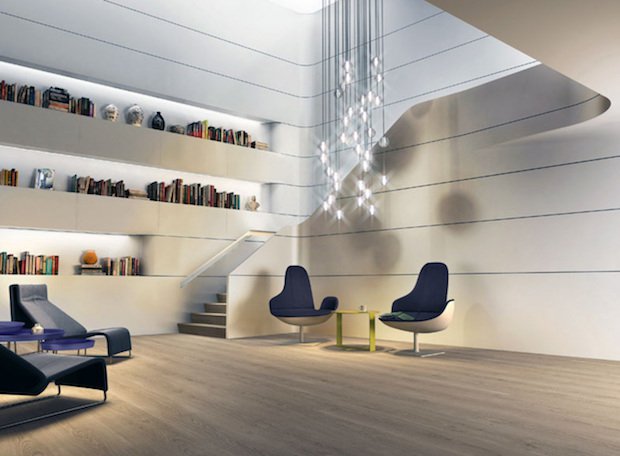 Neighborhood: Flatiron
Building: 55 West 17th Street 

October Deals Closed For: $2.25 Million 
Named for the iconic Flatiron Building in 1985, this area of Manhattan has changed over the past 30 years from a mainly commercial district to a more residential one. It is home to some of the city's most popular restaurants, as well as many exciting and diverse shops. When asked to describe the Flatiron District in three words, photographer Brandon Stanton, called it "village meets midtown," which is a great way to describe this neighborhood that offers all the best of Manhattan.
Last month, agents David Ghoneim and Vincent Pergola sold a $2.25 million home in Flatiron at 55 West 17th Street. This is a full-service condominium building with a 24-hour attended lobby, beautiful resident's lounge with a catering kitchen, a landscaped outdoor terrace, a state-of-the-art fitness center, and children's playroom. The homes feature wide, open floor plans, kitchens with black oak custom cabinets, bathrooms with White Carrara marble vanities, and many other sleek, luxury finishes. 
Neighborhood: Roosevelt Island
Building: Riverwalk Place 
November Listing Total: $1,175,000 
Roosevelt Island is on the rise. Once known for its quiet, suburban-like feel, this area is experiencing a fresh burst of energy thanks to the new ferry route, which makes transportation to and from this neighborhood easier than ever. This has led to new luxury developments that have attracted a host of new residents. While things are changing, you can still take the time to explore the island on the famous Tram, the only commuter cable car in North America, which offers beautiful views of the Manhattan skyline. 
This month, agent Chris Fry has a gorgeous listing in Riverwalk Place on Roosevelt Island. Apartment 11-M boasts floor-to-ceiling windows, a modern chef's kitchen with pear tree wood cabinetry, granite countertops, and stainless steel appliances, and a bathroom featuring Botticino Fiorito marble. This full-service building offers 24-hour concierge service, a gym, and a rooftop terrace with amazing views.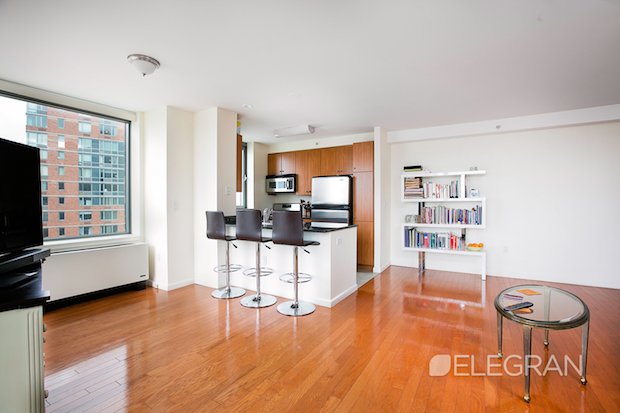 Neighborhood: West Chelsea
Building: One Hudson Yards 
November Listing Total: $6,995/month 
West Chelsea has undergone some radical changes in the past few years to become one of the hottest residential areas in Manhattan. This is mostly due to the many developments that have popped up in Hudson Yards, which have brought a collection of new homes, shops, and restaurants to the neighborhood. These new developments are offering truly impressive amenities including indoor pools and bars right in the lobby. 
This month, agent Zino Angelides is representing a $6,995/month rental listing in One Hudson Yards, one of the premier buildings in this developing area. Apartment 31-F features high ceilings, light oak wood floors, and large windows. The bathroom includes St. Laurent marble floors and a Brazilian quartz vanity, while the kitchen has top-of-the-line appliances from Miele. All of this in a building with a 24-hour doorman, 82-foot swimming pool and spa, sauna, modern fitness center with Equinox equipment and more.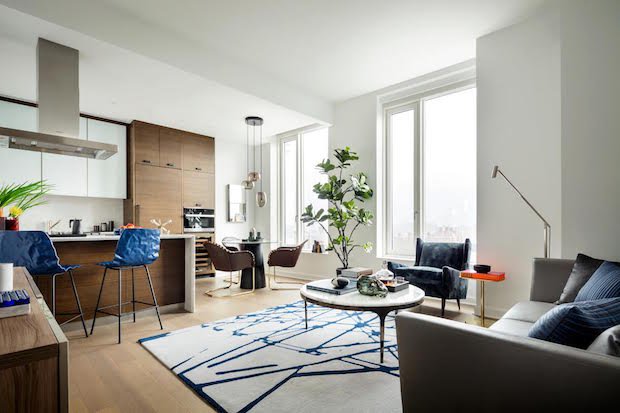 Neighborhood: Murray Hill 
Building: The Corinthian 
November Listing Total: 5,500/month 
While Murray Hill bustles during the day with workers heading to and from their Midtown jobs, at night it becomes a quieter spot that's perfect for families. This safe neighborhood has a casual feeling to it, unlike some other areas of the Upper East Side, but it still has many luxury homes to choose from. Residents of this area get the benefits of being close to Grand Central Station as well as a number of great schools and convenient grocery stores, including Trader Joe's. 
This month, agents Nick Anable and Seth Podell are representing a beautifully renovated apartment in The Corinthian in Murray Hill. This 2-bedroom, 2-bathroom rental offers wonderful views of the Manhattan skyline that can be seen from the private balcony, an ensuite bathroom in the master bedroom, a kitchen with a suite of stainless steel appliances, and more. This full-service building has a 10,000 square foot fitness center, a 50-foot indoor swimming pool, an underground parking garage, housekeeping services, a steam room and sauna, and a private running track.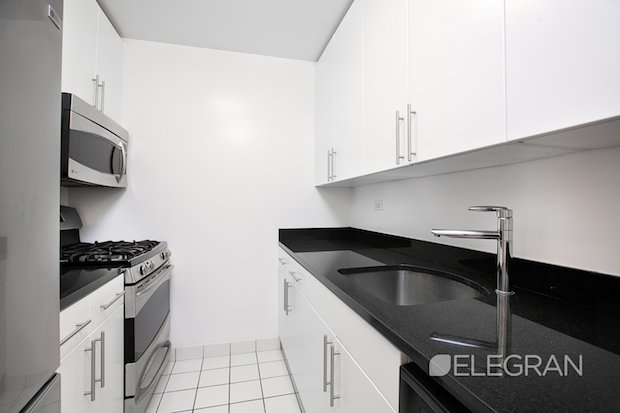 These are just some of the available homes the Elegran team is currently representing. To learn more about any of the listings or buildings featured here, visit the Elegran sales and rental pages.