Elegran Returns to Present Salesforce Lightning at Dreamforce
Written by Elegran Real Estate
November 3, 2017
Published in Elegran Insider, Real Estate Market Trends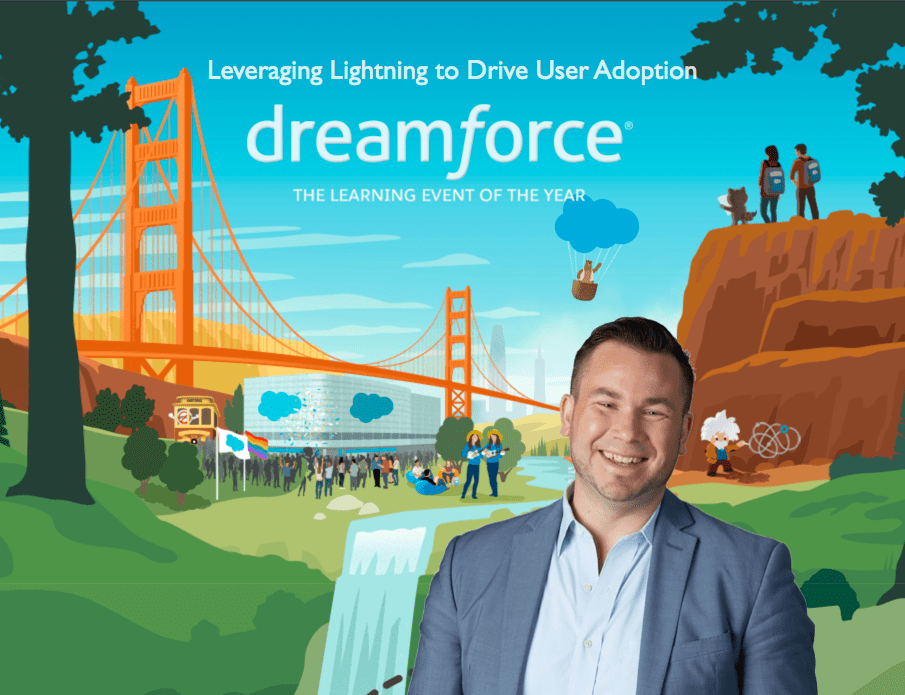 Elegran Real Estate will feature at Dreamforce San Francisco once again, leading the real estate industry in driving sales enablement and user adoption through product design. This year, Elegran customized and launched Salesforce Lightning to create a mobile-first interface, with intuitive design, intelligent and stage-specific call to actions, stunning data visualization and holistic pipeline management. As a result, Elegran was asked by the Fortune 500 company Salesforce to come back to Dreamforce. And on November 8th, Elegran's Marketing Director Tigh Loughhead will present "Leverage Lightning to Drive User Adoption" in San Francisco at Dreamforce at Moscone West in the Admin Meadow Theatre at 2:30pm. 

Elegran, named The Most Innovative Brokerage in the country earlier this year, prides itself in developing proprietary technology to automate redundancy in the real estate sales process. Elegran is also an early-adopter of tech, one of the first firms to customize the industry's leading customer relationship management and customer success platforms for real estate, and one of the earliest companies to migrate to Salesforce's revolutionary new user-interface, Salesforce Lightning. 
Using Lightning, Elegran leverages the power of an intuitive, mobile platform to empower a sales team to efficiency and profit, making the daily life of a real estate agent easier and more productive. With a data management platform called Alfred, an automated collateral creation and listing dissemination application called MSS3, a marketing automation platform called Pardot, that creates a lead ecosystem of constant consumer interaction, and now Salesforce Lightning; Elegran's technology stack has been unified around a central API, creating an intelligent, super-charged platform for real estate agent success. 

Last year, Elegran represented between 1.5-2% of all transactions in Manhattan, with only .02% of the NYC real estate sales force. Elegran's focus on technology and automation empowers agents to be 7-8x more profitable than the average NYC real estate salespeople, and Salesforce Lightning has begun to electrify agent productivity even more.  
In 2016, Elegran became one of the first real estate brokerages ever asked to speak at the world's largest tech conference, when Marketing Director Tigh Loughhead was invited by Salesforce to give a presentation on the company's leadership in marketing automation. This year, Tigh is returning to the conference to discuss how to leverage Salesforce Lightning to drive user adoption and sales success.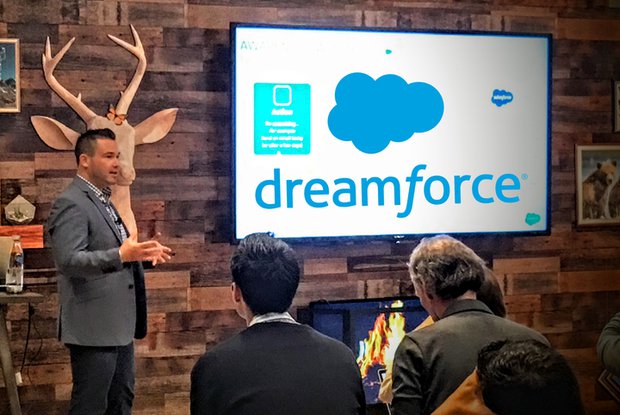 Dreamforce is the largest software conference in the world, where prominent leaders across various industries attend more than 2,700 sessions crafted to help them learn and succeed. This year, Tigh again joins the ranks of Dreamforce's "Trailblazer" speakers including Salesforce CEO Marc Benioff, Adidas CEO Kasper Rorsted, and even Former First Lady of the United States, Michelle Obama.
Elegran is thrilled to once again be recognized for its innovation in technology. If you're attending Dreamforce this year, please join Tigh as he gives his presentation on Wednesday, November 8th at the Admin Meadow Theatre at 2:30pm at Moscone West at Dreamforce.