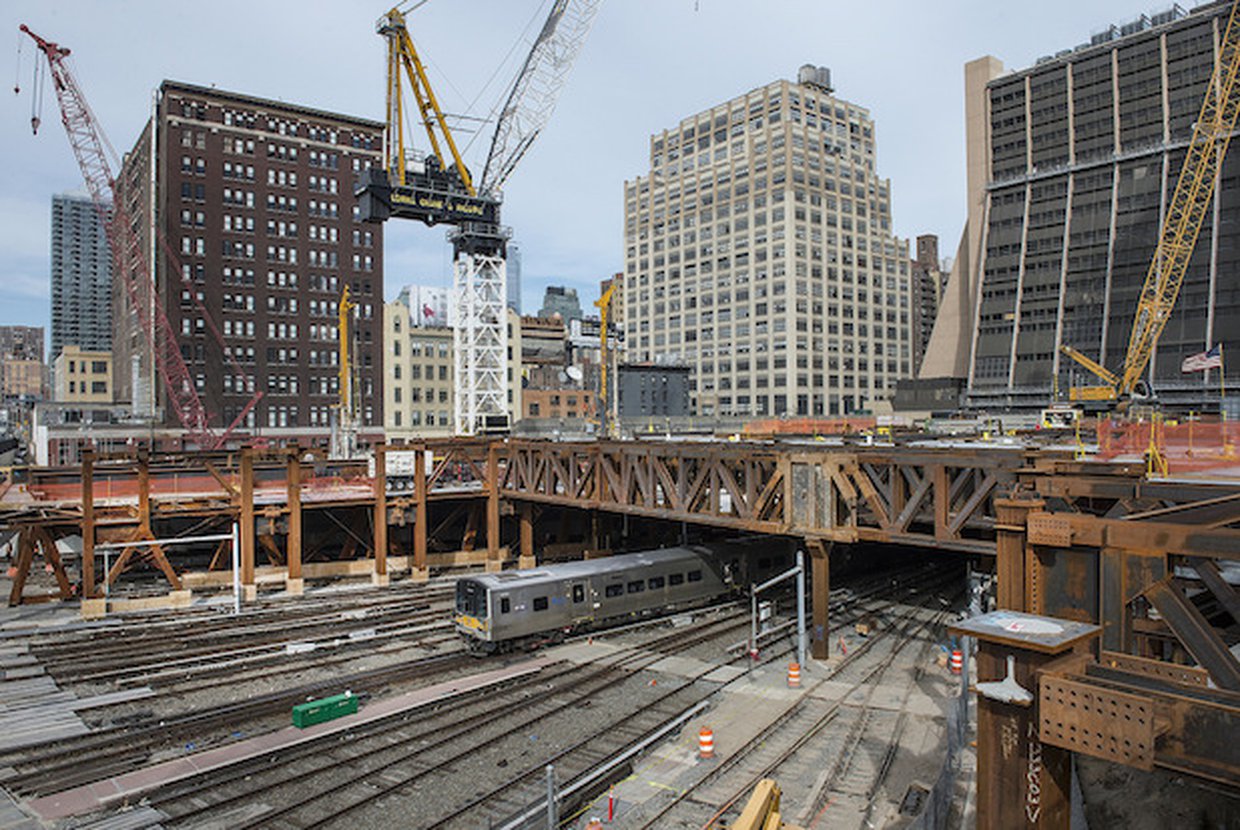 While Hudson Yards used to be a mostly industrial area, the city has rezoned the majority of this NYC area and the result has been an influx of new developments over the past decade. Although the megaproject is relatively slow-moving, there has been a gradual increase of apartments popping up around Hudson Yards, and progress is starting to show.
From around West 30th to 42nd Streets and west of 8th Avenue, developers are constructing small apartments, slowly but surely improving in the neighborhood of Hudson Yards. The area has promise, according to founding principal Cary Tamarkin of the developer Tamarkin Company. Now, it seems to be living up to this promise, as buildings such as 550 West 29th Street recently began sales. And another building at West 33rd and Ninth Avenue has just taken root and is expected to open in the winter. This seven-story, 12-apartment rental will offer one and two-bedroom apartments and will feature amenities such as a bike room and a roof deck. A larger residence, Henry Hall, has a loftier feel and is expected to open several bars in its lobby, which will give nightlife in the area a boost. More shops are expected to pop up as well, such as those planned for the base of 515 West 36th Street, a 39-floor rental designed by Ismael Levya Architects. Various other amenities which will attract residents to this building include a roof deck and indoor pool, and the place has increased appeal thanks to its close proximity to the High Line. The High Line itself is even experiencing an upgrade, with a new Spanish themed food hall scheduled to open underneath it on West 30th Street next year.
With the convenience of the nearby 7 subway line constructed two years ago, the area has the potential to acquire more foot traffic and attract even more developers over the next few years. Currently, most of the area is an active construction site and according to The New York Times, the real estate market has been experiencing a slow growth in luxury sales, which won't help matters much. But the area is quickly becoming more trendy with many new features that were not as prominent before, such as cool new restaurants and shops. And with an increase in construction and more developers paying attention to the area, it seems that in a few years (or maybe mere months) Hudson Yards will be a popular spot for New Yorkers.