Landlords Are Designing Stunning NYC Offices Inspired By Luxury Real Estate
Diana Eastman | November 17, 2017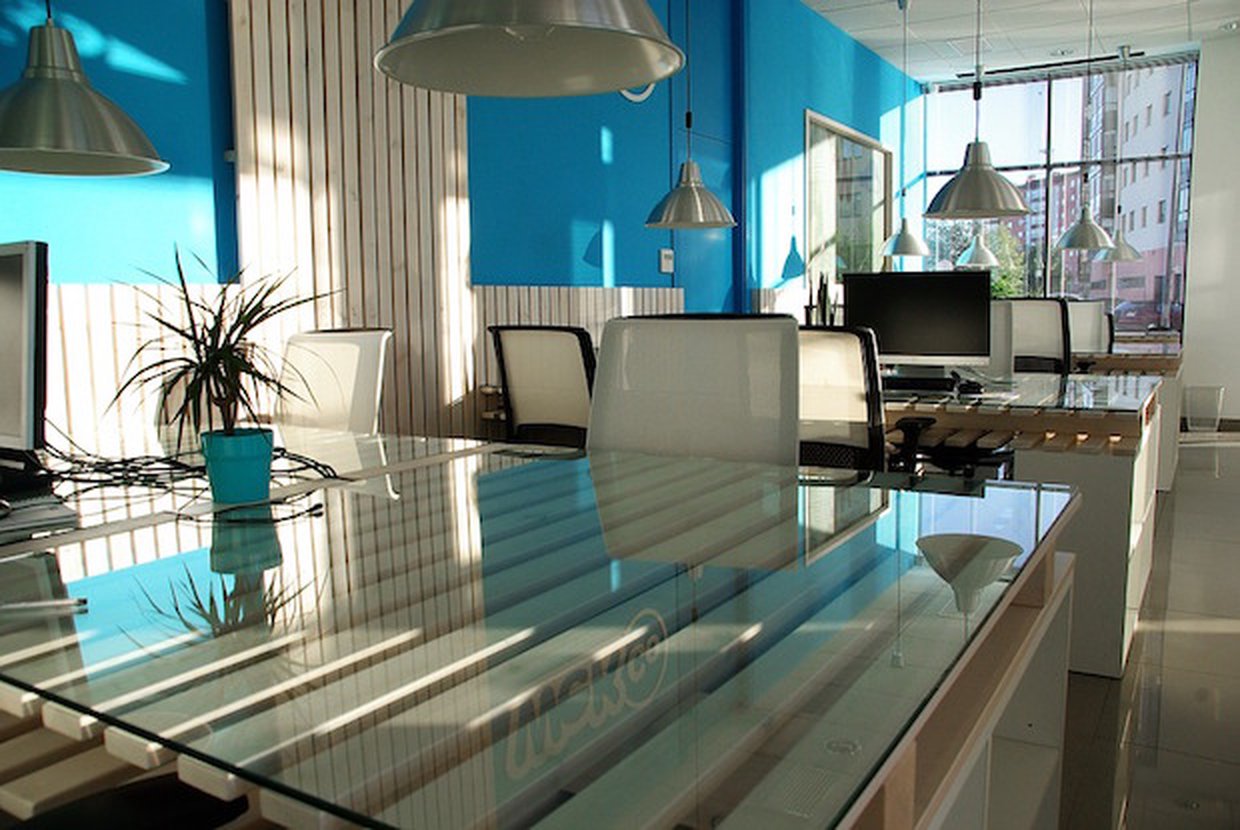 If New Yorkers have to walk through blizzards, avoid speeding taxis and deal with rush hour traffic to get to work, they at least want to arrive at a place that is stylish and comfortable, perhaps somewhere that mirrors their own luxury NYC home. More and more developers are jumping on board with this idea and are modeling office spaces after some of NYC's most luxurious condos, featuring high-end appliances and imported materials to make the space feel like home.

The thought of using condos as office inspiration comes from the thousands of people who relocate to the city for work each year. Landlords believe that if an office space is more luxurious than their current office, tenants will be more likely to relocate to the city. They also hope tenants will be willing to pay top rent prices to have an office that feels like a million dollar residence. This initiative is expected to pave the way for big companies to feel confident moving their offices to the city by providing a luxury space to do business.
According to the Wall Street Journal, landlords are incorporating faucets for still and sparkling water in commercial units, along with other features like LED lighting and fashionable countertops. New York professionals who have clients to impress are more likely to pay top dollar for a jaw-dropping luxury office space than settle for a typical, prebuilt space that everyone has seen before.
432 Park Avenue has served as an inspiration for many newly developed office spaces in the city. ABS Partners' John Brod told the Wall Street Journal that their office building at 145 E 47th Street was modeled after the luxurious Park Avenue residence. Their upscale office space cost $20M, averaging about $140 a square foot.
From business meetings and interviews to casual Friday lunches and staff meetings, everyone seems to be happier when they have a bright, open, clean and beautiful workspace. Long gone are the days where employees were content with an office with a single lamp and a window. Luxury offices with a view of the city or of Central Park are becoming more popular for busy professionals in the city. If landlords are using gorgeous real estate as inspiration for office spaces, there's no better place to start than New York City.