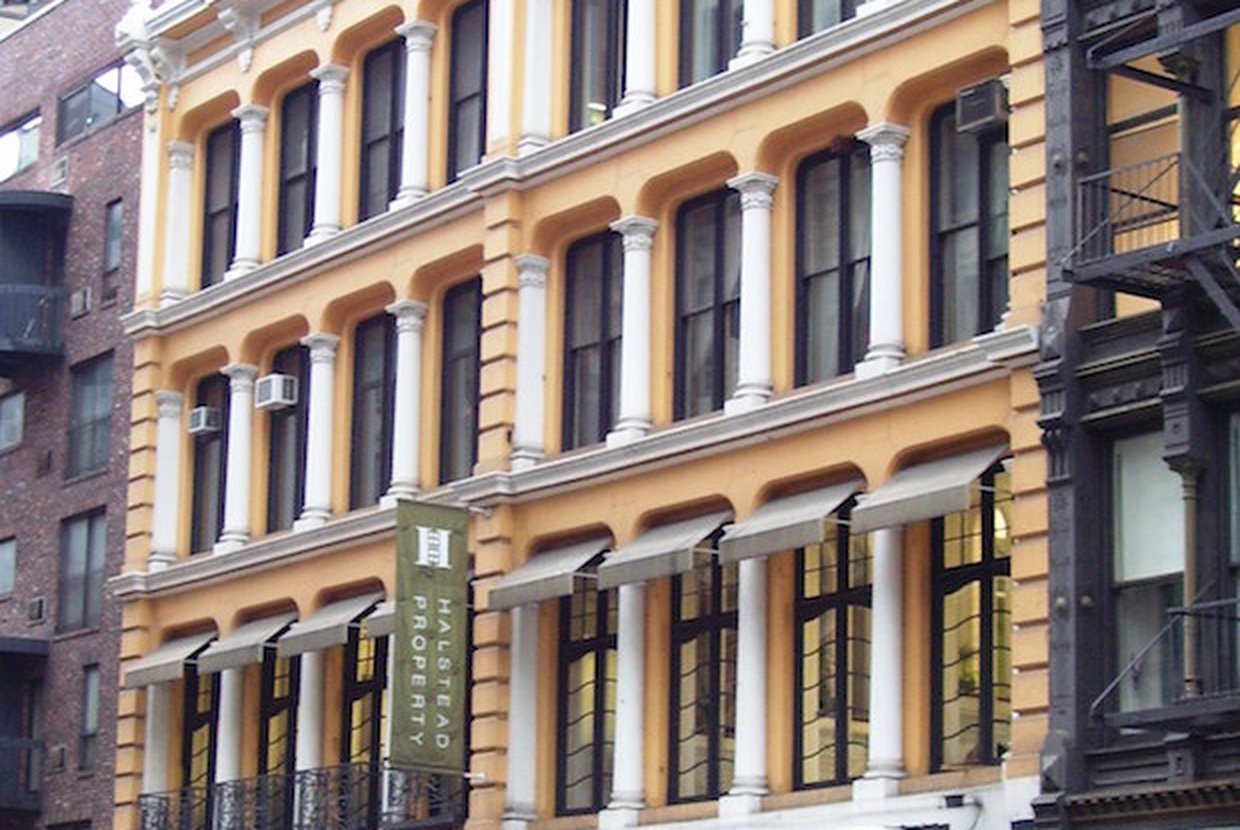 Willem and Elaine de Kooning were prolific artists in the throughout the 1900's. Willem was known for his abstract expressionist paintings while Elaine began her career as a watercolor artist before becoming a famed abstract painter in her own right. Along with their art, these two artists were also known for their beautiful studio located in the twin Civil War-era cast-iron buildings at 827-831 Broadway. Recently, these buildings were granted landmark status due to their cultural and historical significance and now there has been a proposal to add a unique rooftop to them.
The Greenwich Village Society for Historic Preservation (GVSHP) has been working hard to preserve these historical buildings after they were purchased by Quality Capital and Caerus Group last summer for $60 million. Once landmark status was granted, the new owners were no longer allowed to demolish the buildings, so they have decided to find creative ways to blend old and new.
This is what has led to the recent decision to construct a multiple story setback addition on the roof. There will be a reflective facade used for the new structure which, according to Curbed, will be used to "represent Willem de Kooning's rural and pastoral landscape phase, as well as his urban landscapes." The new addition will also include a beautiful roof deck. These plans have yet to be approved, however, and they may not be if the GVSHP has their say. According to the group, the proposed addition would overwhelm the current structure, and will nearly double the height of the building.
Along with being the former home of de Koonings, these buildings were constructed by Pierre Lorillard III, who was the grandson of the P. Lorillard tobacco company. He hired architect Griffith Thomas, who was considered the "most fashionable architect of his generation," to create twin, cast-iron, mixed-use buildings. The result was these beautiful buildings with arched windows, fluted columns and touches like cornices and torches. According to the New York Times, the Howard Kaplan Antique shop occupied the ground floor of the building for more than 30 years, where it was common to see the likes of Robert De Niro and Jackie Onassis browsing for antiques.
For now, the future of this piece of NYC architectural history remains unclear. One thing is certain, however, and that is those who are lucky enough to get to live or work in this building should appreciate the stunning details and cultural significance that earned it the landmark status it holds today.