NYC Seller Stories: Lauren Schaffer
Julia Troy
| November 09, 2017 | Published in
Elegran Insider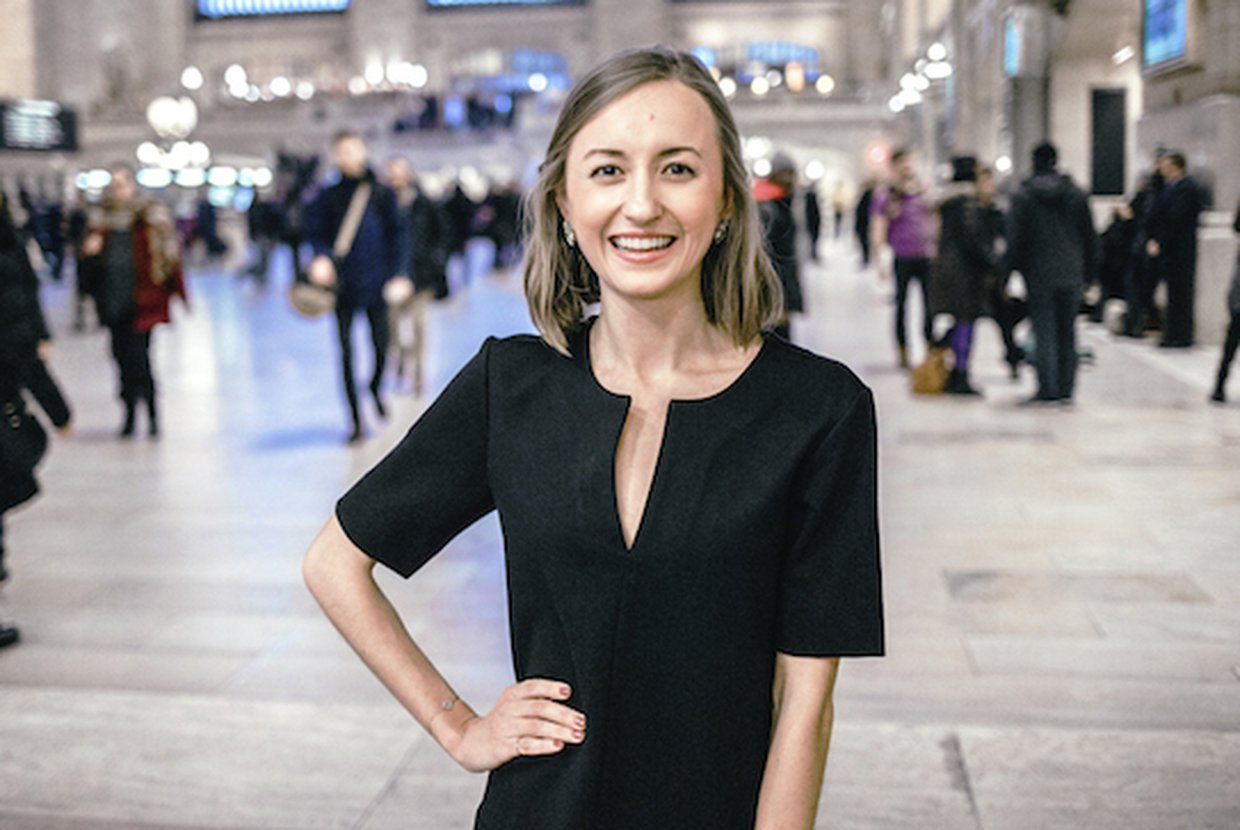 Lauren Schaffer started her career working in Human Resources, and while she loved her role as a trusted advisor, she longed to be her own boss. This desire led her to take the first step toward becoming a real estate agent and eventually brought her to Elegran. We recently sat down with her to learn what she loves about the industry, and to hear more about how her background helps her build long-term, lasting relationships with her clients.
Can you tell us a bit about your background?
I attended Vanderbilt University where I studied Human and Organizational Development, which is focused on finding solutions to human problems within organizations and communities. It's a very practical degree where I learned how to develop and coach others, manage change and conflict, and ultimately help communities excel. For many years I worked as an HR professional within different industries, including media and digital marketing start-ups. Even though I loved my job working as a trusted advisor to my co-workers, what I really wanted was to work for myself. I started to brainstorm new careers where I could take my skills and style and apply them in more fulfilling ways, and I quickly realized the answer was to go into real estate. Soon after I started to work for Elegran, and I couldn't be happier.
What led you to Elegran, specifically?
I knew I wanted to be with a smaller, boutique firm where people could collaborate, be supportive of one another, and really leverage each other's unique niches and expertises. Immediately, I got a very strong positive feeling from Elegran. After my interview with Elegran CEO Michael Rossi, which was only my second or third agency interview, I canceled all my other interviews and accepted an offer to work at Elegran.
What has been your favorite part of the industry so far?
Definitely building relationships with people. I think a lot of brokers in the industry, especially in New York, think of every relationship as transactional - they're trying to "close the deal" and quickly move on to the next without any continuing relationship. I consider the closing of a deal to be the beginning of a long-term relationship with each of my clients. I love keeping in touch, getting feedback, and discussing future plans. To me, it's important that my clients are not just happy with me when the transaction is complete, but that they're still happy - or even happier! - six months, a year, or even five years down the road.
Can you talk a bit about a recent successful deal you made or challenge you overcame?
I recently had a rental client who was searching for a new home after signing a bad lease by an untrustworthy landlord. Within a few days of moving in, she discovered that the lease was fraudulent and that many of the promises that were made to her were not being kept. She moved out, and for a while, couch-surfed while desperately searching for a place to live without any help. At some point, we were introduced by a colleague, and 12 hours later I had already shown her a number of apartments that I knew were managed by good owners, were well-maintained, and where the safety of their residents was the top priority. We applied for an apartment that same day, and after expediting the approval process, my client moved into that apartment two days later. For me, being able to get that client out of an awful situation as quickly as humanly possible was very fulfilling.
What's your favorite NYC neighborhood?
I've lived in both Manhattan and Brooklyn. I currently live in Fort Greene, Brooklyn and I'd have to say that it has become my favorite NYC neighborhood. The area has so much character, and I love the mix of old and new. There is a lot of new construction, especially around the borders of Fort Greene, and deeper into the neighborhood you'll find rows and rows of gorgeous prewar brownstones, and even a huge park - reminiscent of Central Park - that my dog loves. There's also a healthy mix of established New Yorkers and newer city implants, so you get a really cool, diverse community offering different points of view.
What would you consider to be an up-and-coming neighborhood in NYC?
One area I'm really excited to see develop is Hudson Yards. While the whole neighborhood is kind of a construction zone right now, there are so many interesting projects being developed out there that will inevitably turn Hudson Yards into a vibrant and bustling community. Over the next few years, as residential buildings continue to open for occupancy, more people will be drawn to the neighborhood, and more residents will, in turn, bring more commercial projects. For people who have high-end taste without the high-end budget, moving to Hudson Yards sooner rather than later is a worthwhile consideration.
Do you have any advice you would give to a new agent?
Your number one job as a real estate agent is to be three steps ahead at all times. You never want the client to feel surprised! So, it's important to always have a pulse on what's next and to keep your client up to speed on any possible scenarios given the circumstances at hand. Also, it should never be about the transaction itself… it's about your client! Think of yourself as an "advisor" instead of a "broker", and always act in the best interest of long-term goals over short-term goals. The more trust you build, the more integrity you will show.
Do you have any advice for first-time NYC homebuyers?
Try your very best to keep an open mind! Sometimes I find that when clients start with particularly narrow search parameters, they miss out on properties that would have been perfect for them or even properties that would have made great investments. Also, the more open you are to renovation, the more expansive your options will be. If you keep an open mind, you might just find the perfect apartment through an avenue you would never have considered before.