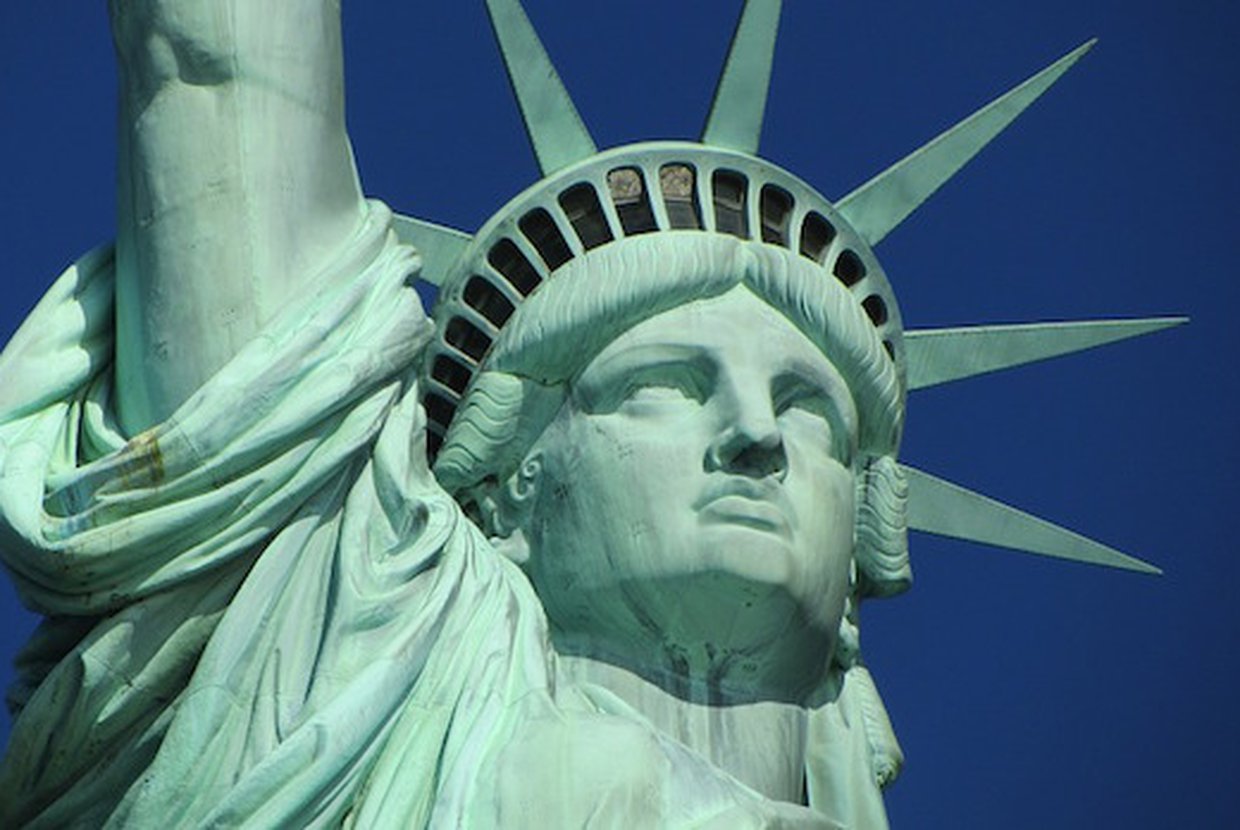 Thanksgiving is tomorrow, which for New Yorkers means food, family, and of course, the Macy's Thanksgiving Day Parade. It is estimated that more than 22 million people will watch the parade on television, and more than 3.5 million will brave the crowded Manhattan streets to watch the three-hour parade in person. Many of these spectators will have traveled from all over the U.S. to be in NYC for the parade and they will be a part of the record 61.8 million tourists the city's tourism promotion agency, NYC & Company, is predicting for the whole of 2017.
This represents a 2 percent increase over the number of tourists who visited the Big Apple in 2016, which would make 2017 the eighth straight year that NYC tourism has reached a record high. In an effort to continue this steady growth, NYC officials have launched a campaign called "True York City" which will sponsor ads in subways, airports, and bus stops across the globe that encourage people to come visit NYC. The ads highlight the one-of-a-kind originality of NYC and promise people that if they come, they are sure to experience the "True New York."
Elan Cole, creative director for NYC & Company, told The New York Times that the ads are designed to target people who are looking for more of an "authentic" New York experience.
"We want to invite them in our best, true voice," Cole told the Times.
It's important for these ads to be featured in public spots around the globe, since despite the increase in the overall number of visitors to NYC in 2017, the number of international visitors has actually declined. Figures released this fall from the U.S. Department of Commerce show a drop in international visitors to the United States by close to 700,000 during the first quarter of 2017, compared to the same time last year.
Fred Dixon, NYC & Company's chief executive, stated that this reduction in international tourists represents the first decline in the amount of international visitors to NYC in 7 years. He added that 30 percent of all foreign tourists in the U.S. visit NYC specially.

NYC & Company is likely hoping that the "True York City" campaign will bring back some of the these international visitors, especially those hoping for a "real" NYC experience. Of course, those looking for the ultimate authentic New York experience should skip the tourist attractions all together and consider moving to NYC.