Plans Approved for a New, Controversial Upper East Side Mega-Mansion
Kristina Kennedy-Aguero
| November 16, 2017 | Published in
Real Estate Market Trends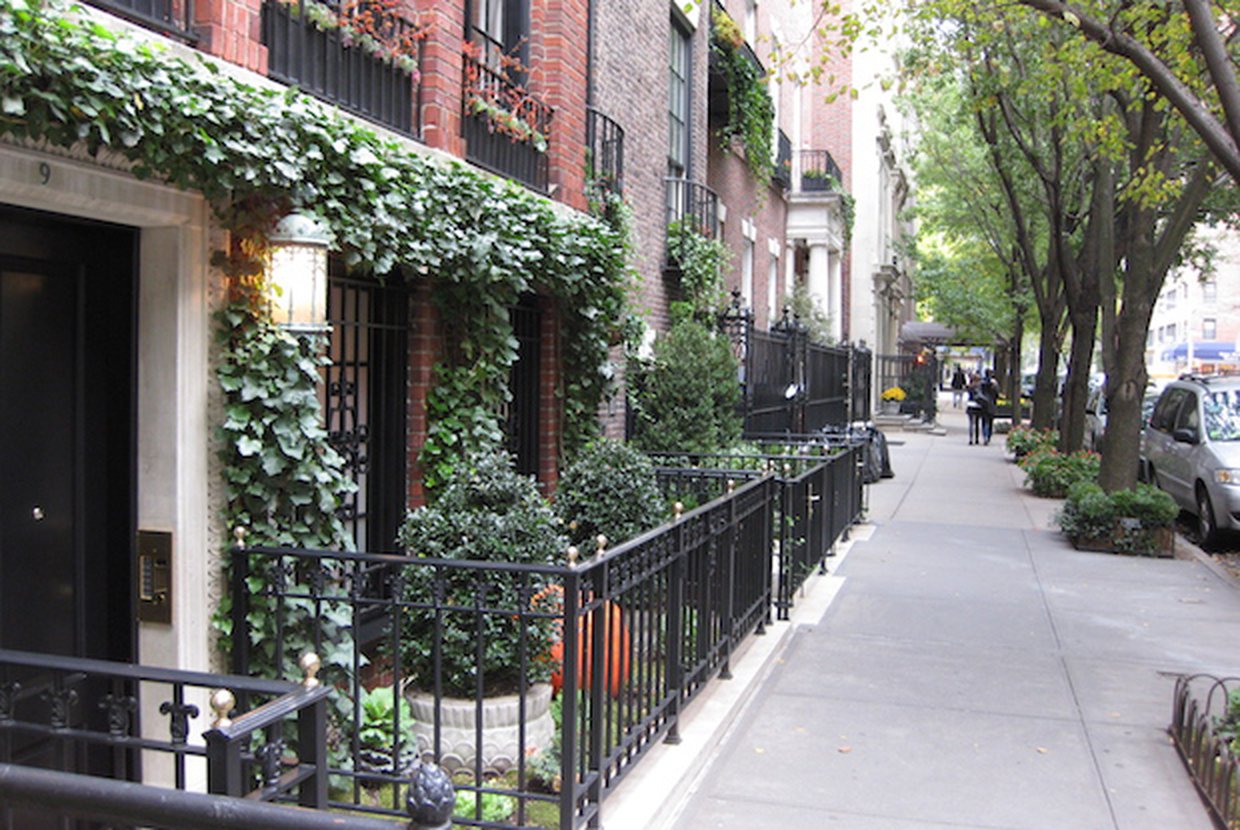 A Russian multi-billionaire has purchased a fourth building on the Upper East Side, where he is planning to create his personal mega-mansion. According to Forbes, Roman Abramovich has a real-time net worth of $9.6 B. His assets include the second biggest yacht in the world, and the English soccer team Chelsea F.C. Now, thanks to the approval he has just received from the Landmarks Preservation Commision (LPC), he will soon be able to add a new massive home to his list of assets.
Abramovich has experienced setbacks in obtaining his dream home, when in 2012, his plans to restore the twenty-two room Berwind Mansion on 5th Avenue did not come to fruition. After that disappointment, he "secretly" purchased three adjacent townhouses on East 75th Street between Madison and Fifth Avenue using an LLC to hide his identity. Number eleven, the biggest of the three with 9,495 square feet was bought in October 2014 for $29.7 million. In the December he purchased the 7,286 square feet number fifteen, for $18.3 million, and number thirteen which measures 8,116 square feet was added to his purchases in 2015. He originally wanted to tear down the properties to construct his home, but as all of these buildings are within the Upper East Side Historic District this was a very unlikely possibility. He then planned to convert the three properties into a massive 18,000 square foot mansion, but this idea also did not initially meet with the approval of either the LPC or the Department of Buildings (DoB).
In 2016, the LPC did approve modified plans in which the facades of 11-15 would be restored retaining elements of the Neo-Federal style of number eleven. The rear façade was a united bronze and glass curtain wall. These plans also included a cellar-level swimming pool which almost spanned the width of the three houses, a dual-height art room, a central atrium, two elevators, a sauna and a rooftop kitchen with an enclosed greenhouse. However, these plans still did not get approval from the DoB.
His most recent purchase is the well-guarded acquisition of number 9 East 75th Street for $17.9 million. This latest property measures 13,176 square feet and had been divided at one time into eighteen separate apartments. His investment in the four properties now totals $96 million and he owns 38,000 square feet. Fears were that he was going to incorporate this building also into his mega-plan, so obtaining the largest home ever to be created in the city. However, it seems that he is now excluding number fifteen from the plans and replacing it with number 9.
A representative of Stephen Wang, the architect of the firm Herzog & de Meuron, with whom Abramovich has been working, stated that the new combination of numbers nine, eleven and thirteen will "look better and bring a more balanced facade to the street- it will have more symmetry." LPC chair Meenakshi Srinivasan seems to agree, calling the new design "very respectful to the district overall."