The Best NYC Events to Catch This November
Julia Troy | November 07, 2017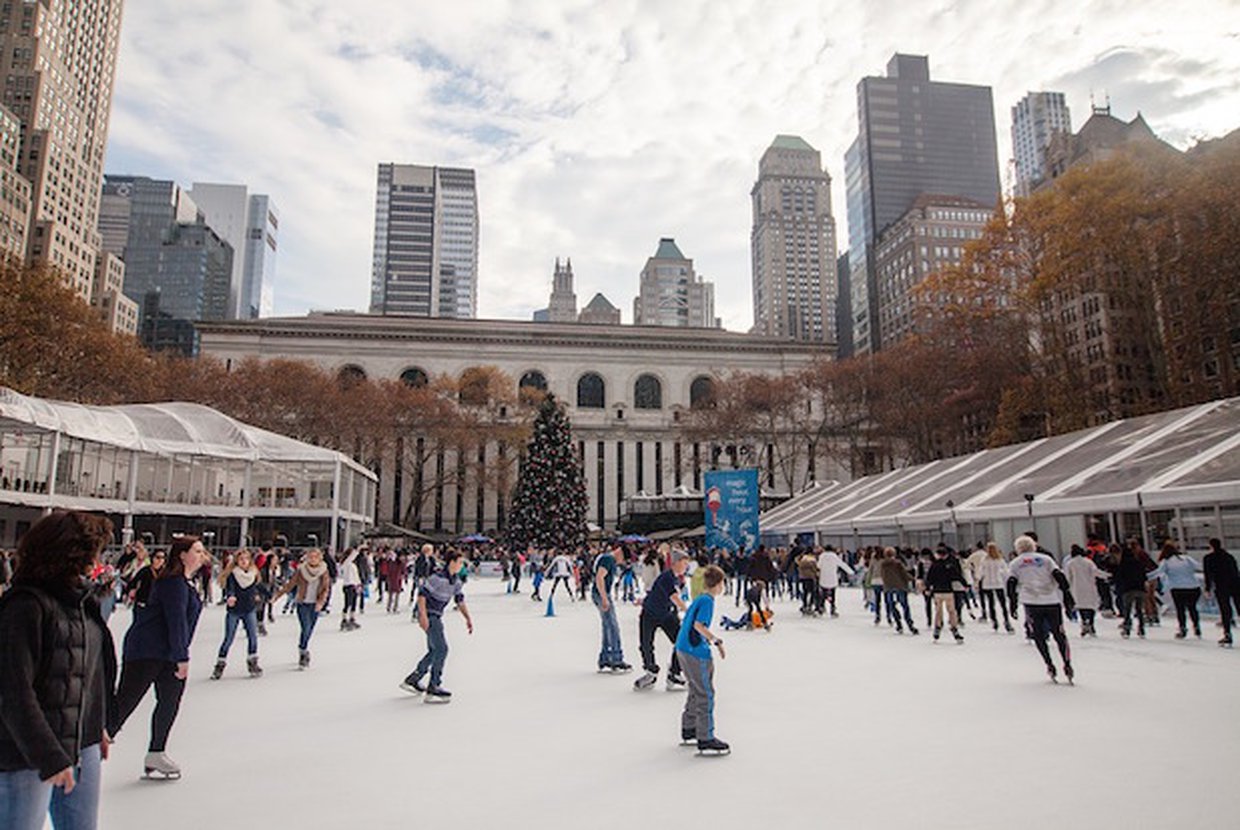 The holiday season is here, which makes now one of the most exciting times to be in NYC. As the city gears up to host all of its holiday activities, you can get a jump on the season by stopping by these must-see events in November.
Winter in Bryant Park: November 6th - March 4th
Nothing will get you into the holiday spirit faster than experiencing NYC's Bryant Park during the holiday season. The Bank of America Winter Village at Bryant Park features pop-up shops and restaurants offering the perfect holiday gifts and fare, as well as the iconic ice skating rink, which is the city's only free skating rink.
New York Comedy Festival: November 7th - 12th
NYC has always been known for its groundbreaking comedy scene and you can experience some of the best comedy the city has to offer at the New York Comedy Festival. This year, you can expect to see such big names as Chris Hardwick, Kevin Smith, Tom Segura, Jessica Williams, and Eliza Skinner performing in venues around the city.
Renegade Craft Fair: November 18th - 19th
Do you love handmade crafts? If so, this is the festival for you. The Renegade Craft Fair features more than 200 artisans creating pottery, artwork, jewelry, and any other type of craft you can imagine. On top of that, there will be DJs performing sets, food trucks, and more.
WhiskyFest New York: November 16th
Whisky is sometimes considered an acquired taste, but for those who love it, there's nothing better. At WhiskyFest, attendees can sample a wide selection of single malt and blended Scotch, Irish, bourbon, rye, Tennessee, Japanese, Canadian, and craft-distilled whiskeys, all of which will be assembled in the Grand Ballroom of the Marriott Marquis. Don't love whiskey but know someone who does? Don't worry, there will also be a selection of unique and rare rum, cognac, and other liquors. If you miss out this year's events, tickets for next year's go on sale November 9th.
Macy's Thanksgiving Day Parade: November 23rd
It's not Thanksgiving without the Macy's Thanksgiving Day Parade. This classic parade has been immortalized in books, movies, and television episodes for decades and is always a major crowd pleaser. If you're willing to spend a little extra to be a special part of this major event, consider signing up for one of the viewing events that take place in the local offices where you are given breakfast and a great view of the parade floats.